Royal Baby Named Prince Louis of Cambridge, Oddsmakers Get It Wrong
Posted on: April 27, 2018, 01:00h.
Last updated on: April 27, 2018, 10:13h.
His Royal Highness Prince Louis of Cambridge is the newest member of Britain's Royal Family.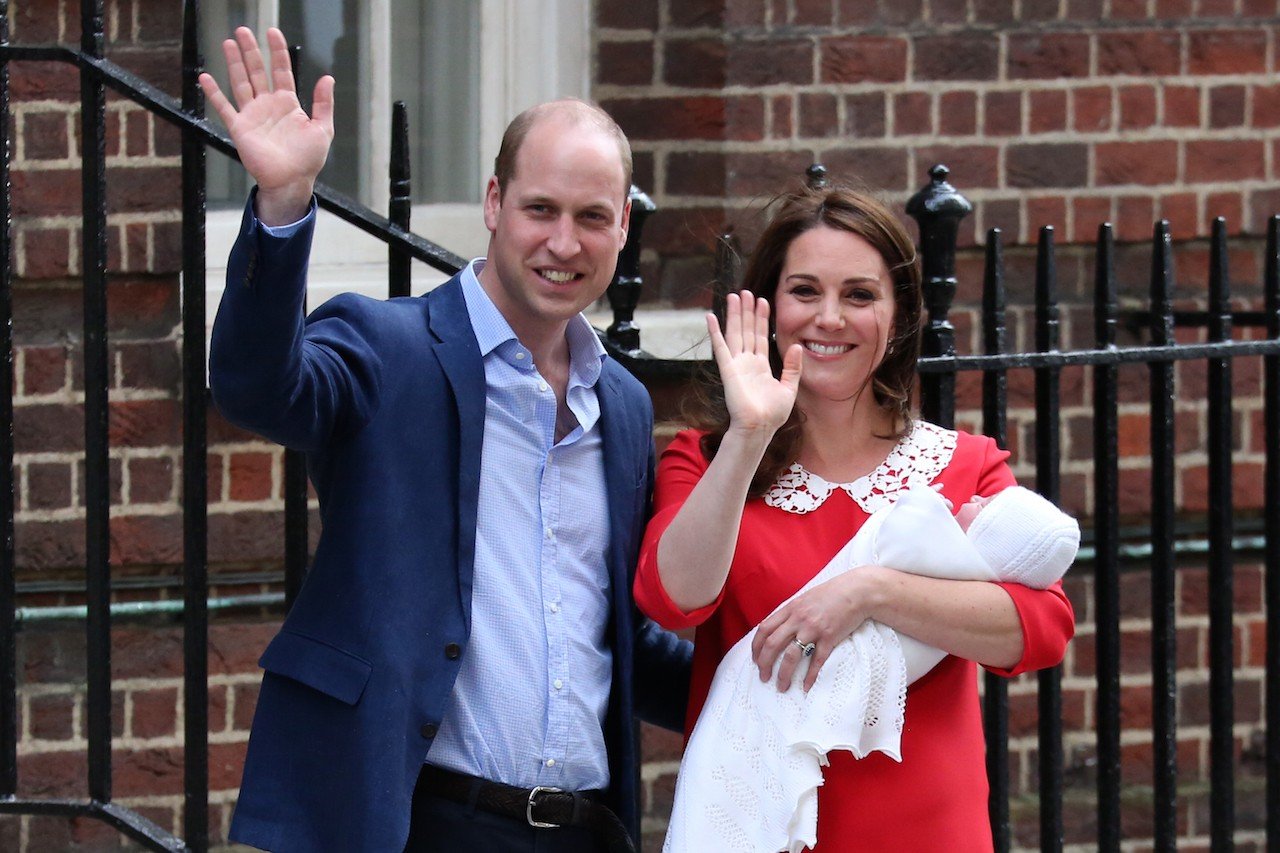 Informally known as Louis Arthur Charles, the name of Prince William and Kate's third child came as a bit of a surprise to the outside world. The Duke and Duchess of Cambridge were thought to be considering Arthur as the baby boy's first name, but opted to go with Louis instead.
After Kate gave birth on Monday and Kensington Palace confirmed it was a boy, UK oddsmakers wiped female names off their boards and shortened odds on the likeliest male names.
Ladbrokes, one of the largest betting shops in the UK, had Arthur the favorite at 2/1, or about a 33 percent chance. James was next at 4/1, then Albert (6/1), Philip (8/1), and Alexander (10/1) rounded out the top five.
Louis was longer at 14/1, which equates to implied odds of less than seven percent. Every $10 bet on the name netted $140.
Irish bookmaker Paddy Power fared better than Ladbrokes, as the sportsbook had Louis shorter at 8/1.
What's in a Name?
Fifth in line for the British throne, the Louis name is perhaps a tribute to Prince Philip, whose grandfather was Prince Louis.
"Louis is obviously a favorite name and an indirect nod to the Duke of Edinburgh and his side of the family," Majesty magazine managing editor Joe Little told PEOPLE.
Little, who runs the publication devoted to all things royal family, added that he's a bit surprised the couple didn't use a name from Katie's Middleton family.
"You can understand a 'royal' name being used for the first son, but there was no pressure for the second son to have a purely royal name," Little explained. "If Kate had felt it was what she wanted she would have gotten it, but clearly she didn't think Michael or James worked."
Kate's father is Michael Middleton, and her younger brother is James.
Harry Situations
Prince William and the Duchess of Cambridge have reportedly left St. Mary's Hospital and have returned to their "apartment" within Kensington Palace. The 1A apartment underwent a $7.6 million overhaul in 2014.
Oddsmakers and most monarchist observers feel William and Kate are done reproducing and are content being a family of five. Sportsbooks aren't taking wagers on a fourth pregnancy announcement from the duchess, but are instead turning their attention to next month's royal wedding.
Prince Harry, now sixth in line for the throne, is to marry Meghan Markle on May 19. A few notable bets on the unification include whether it will rain on wedding day (7/4, Betway Sports), if Harry will live up to his name and sport a beard (6/4, William Hill), and who will perform (Ladbrokes has Elton John the favorite).
Paddy Power, known for offering the controversial bet, additionally asks whether it will be revealed that the future royal family member was pregnant during her May vows. The odds are long at 14/1, but that's the same line as the Louis name that came true.
Latest Casino Stocks:
Retrieving stocks data...
Retrieving stocks data...
Retrieving stocks data...
Retrieving stocks data...
Retrieving stocks data...