Rory McIlroy Joins Chorus of PGA Tour Players Concerned About Golf Hecklers Betting on Tournaments
Posted on: August 7, 2019, 09:48h.
Last updated on: August 7, 2019, 11:36h.
Northern Ireland's Rory McIlroy is the latest golfer to express opposition to expanded legal sports betting in the United States on concerns that such gambling will lead to an increase in fans heckling players.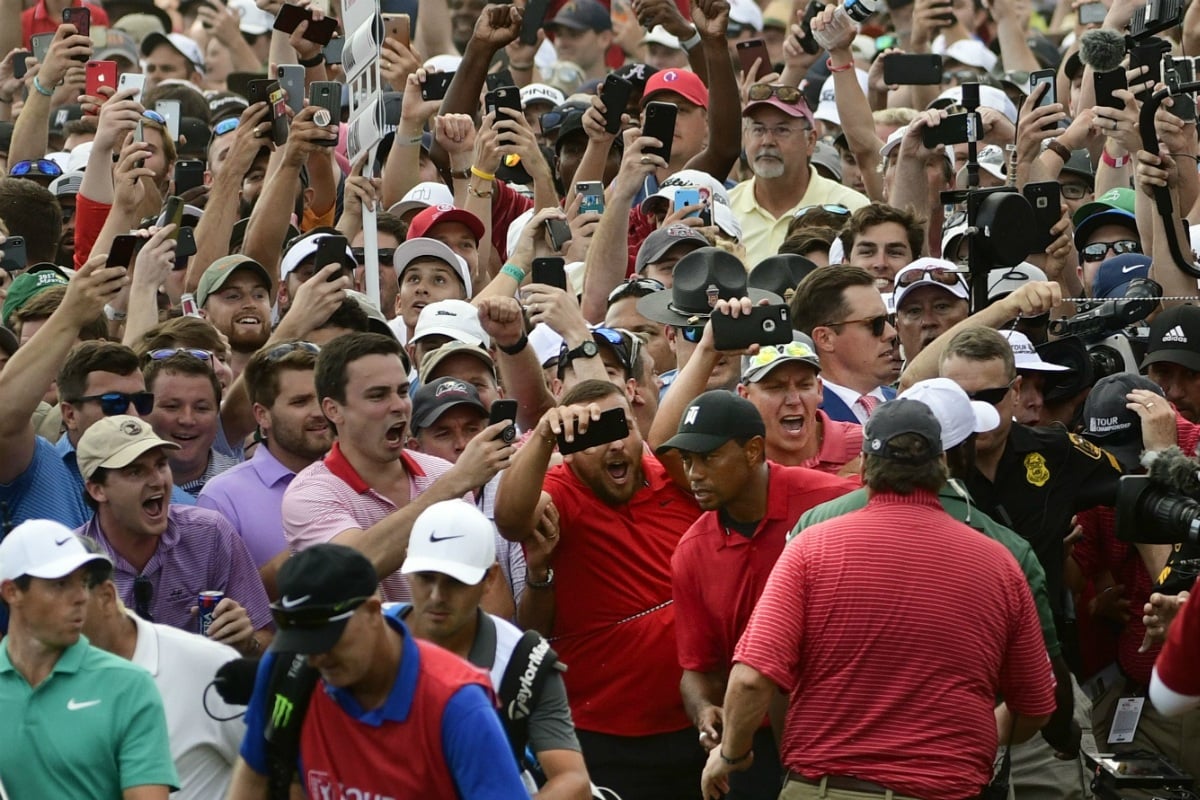 Golf is a gentleman's game, the sport that created the so-called "golf clap" – a subdued appreciation of a good shot. But several of the world's best players are worried fans betting on their performance will lead to rowdier crowds.
"It is part of sport that people are going to root against you, people who don't want you to win for whatever reason," McIlroy said on his podcast this week. "I think that's going to be one of the big things about golf and legalizing sports betting in this country."
What is going to happen is you will see more of this [heckling] stuff occurring because there are going to be those who have bet against you, and the guy you are playing with. They're going to want to try and alter the result because they will potentially either make or lose money from it," McIlroy concluded.
Rory is in New Jersey this week outside New York City for The Northern Trust, the first of three events in the FedEx Cup Playoffs. McIlroy is at 12-1, the second shortest line in the field behind only Brooks Koepka at 10-1.
Unruly Americans
McIlroy's anti-sports betting comments follow England Ian Poulter having a fan removed at a recent tournament after the patron yelled for his ball to find the bunker.
"I hate to do that [kick someone out], but we shouldn't be getting abused in this day and age. Unfortunately, it happens quite often. Most of the time we just ignore it and let it go," Poulter told Sky Sports. "One idiot who decides to be silly."
Fellow Englishman Paul Casey backed his mate, and added, "With money on the line and people feeling like they can alter the outcome to their benefit, I don't like the sound of that."
Australian Jason Day has also expressed concerns with sports betting expansion in the US. "I don't think betting in general is a good thing. To bring it into golf, it will bring in a lot of money. But unfortunately, it goes with the fact people get very emotionally attached to what they're betting on and take it very seriously," Day opined.
Sports betting in both Europe and Australia has been commonplace for decades. But the aforementioned players seem to only be expressing trepidations regarding such gambling now that it's expanding across the US.
Tiger Tracker
In other golf news, ESPN's Bob Harig reported today that Tiger Woods didn't hit a full shot during his pro-am round at Liberty National before tomorrow's Northern Trust tees off.
Woods hasn't played well – nor often – since winning the Masters in April. There are rumblings that the 15-time major winner is again battling back stiffness.
Tiger is at 30-1 to win this week but remains a betting frontrunner for the 2020 Masters at 12-1.