Rhode Island Sports Betting Market Books Record June Revenues, Showing Signs of Life After Disastrous Start
Posted on: July 31, 2019, 05:35h.
Last updated on: July 31, 2019, 08:53h.
After a torrid start, a glimmer of hope for Rhode Island's sports betting market. The state's two sportsbooks reported their best month revenue-wise in June, according to figures newly released by the Rhode Island Lottery.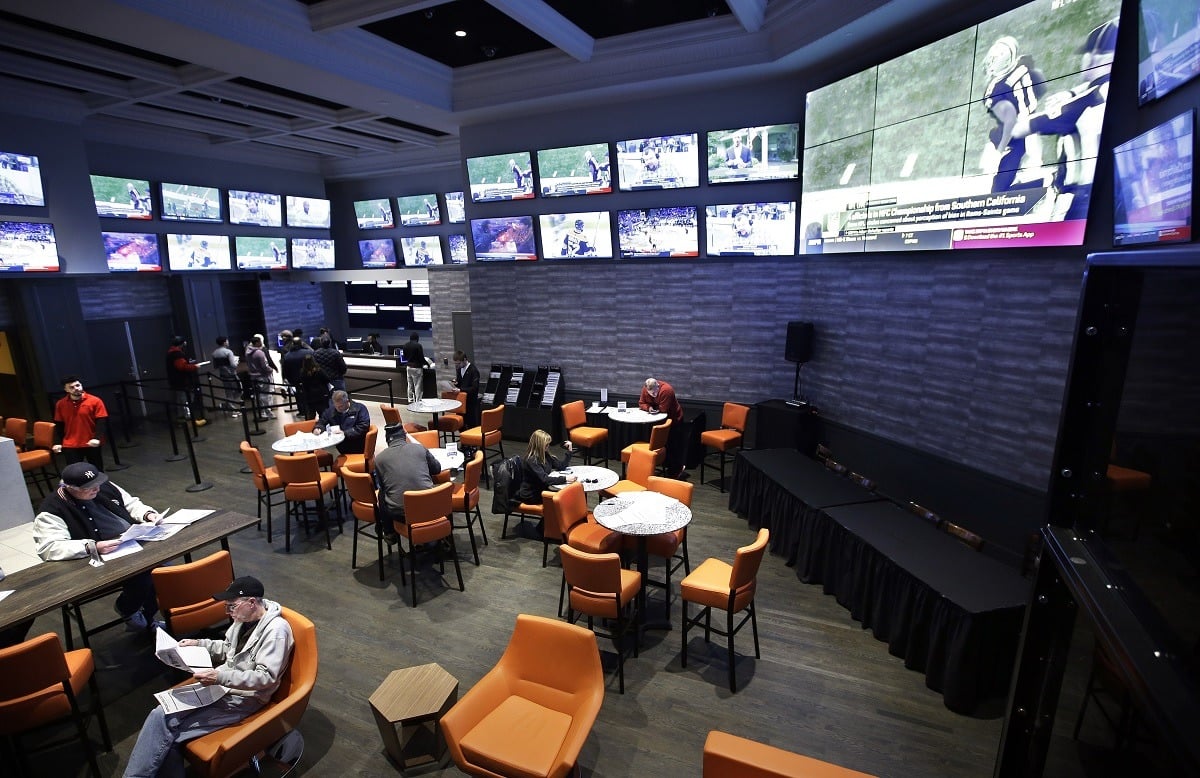 The sportsbooks at Twin River Lincoln and Twin River Tiverton collectively recorded revenues of nearly $2.2 million – that's a 139 percent increase on the $899,165 collected in May. Best of all, they achieved those figures when there wasn't a great deal of sports going on – besides Major League Baseball, the major events of the month were the NBA Finals and the Joshua-Ruiz fight. This all bodes well for the return of the NFL season in September.
Bookies will also be hoping the New England Patriots don't win the Super Bowl this season. Last February was a disaster for the sportsbooks, which actually lost $890,000 for the month at a time when the market was barely four months old.
Regional bias meant that almost everyone in Rhode Island bet the Patriots to win the Super Bowl resulting in a $2.4 million loss for bookmakers on the big day. The incident highlights the challenges faced by operators in the newly liberalized US markets, who are prevented from laying off bets in other markets with different regional biases because the federal Wire Act prohibits interstate sports betting transactions.
Skewed Projections
The writing was on the wall for the Rhode Island sports betting market long before its launch in November 2018. While 18 operators expressed an interest in a request for proposal (RFP) process, only one applied for a license, Rhode Island's existing lottery operator IGT, which already had offices in the state.
This was almost certainly due to the 51 percent tax the state imposes on operators, which makes Rhode Island the most highly taxed sports betting jurisdiction in the world.
While revenues have improved after a stuttering start, they're still well below projections touted by lawmakers before the market launched.
The state expected sports betting to generate $11.5 million in taxes between November last year and June 30. In fact, it has generated just $3.5 million.
Wrong End of Stick
The American Gaming Association (AGA) said in April this year that the shortfall exists because Rhode Island had misunderstood a study it had produced on the state's market potential.
Prior to market launch, the AGA study presented several projections based on different tax combinations and sports betting availability.
"Under the scenario closest to what Rhode Island implemented, we estimated that Rhode Island would generate $6.4 million in sports betting gaming tax revenue [per year], $17.1 million less than the state projected," AGA Media Relations Director Caroline Ponseti told GoLocal News in May.
The $17 million projection was based on a mature market, which is three to four years away, a tax rate of 15 percent, and legal framework that did not include any "unusual restrictions," such as Rhode Island's prohibition on in-state college sports bets.
Reacting to the mistake, in March Rhode Island's Democratic Governor Gina Raimondo signed off an amendment allowing mobile sports betting, but this is currently being challenged by a lawsuit filed by state Republicans that argues the amendment was unconstitutional. However, state officials expect it to be operational in the near future.