Revel Will Be Sold To Straub, Rules Judge
Posted on: April 3, 2015, 12:13h.
Last updated on: April 3, 2015, 12:13h.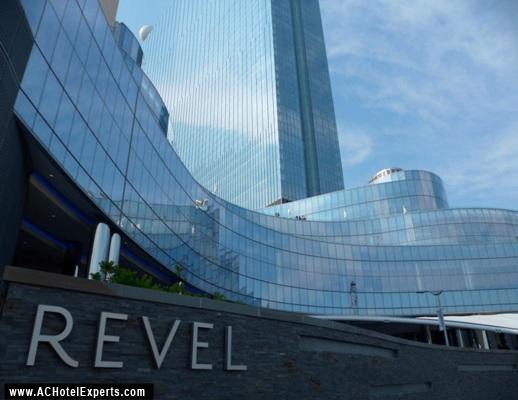 The Revel Casino in Atlantic City will be sold to Florida property developer Glenn Straub for $82 million, despite a last ditch flurry of bids for the property, including one for $88 million from an East Coast development group.
Lawyers for Revel's former tenants and the adjoining power plant, who have reservations about the sale to Straub, argued in vain for US Bankruptcy Judge Gloria Burns to grant them more time to look at new offers, but the judge ultimately decided that Straub was the only party who has put his money where his mouth is.
"I know there is an unhappiness with the buyer," Judge Burns. "As of today, there's nothing else definitive before the court."
Revel and Wells Fargo Bank, the resort's primary lender, said that the time for other potential bidders to join the fray had long passed and that there was no funding left for the legal battle, which has already stretched on for 10 months. Straub remained the "only real offer," they said.
Legal Wrangling  
Straub had been the so-called "stalking horse" bidder at the beginning of the auction, whose $90 million offer set a base bid for the proceedings.
However the property was initially awarded to Toronto-based company Brookfield Asset Management for $110 million, in an auction Straub decried as "improper." The all-night bidding session, he said, lacked transparency and ultimately endangered his health.
However, Brookfield balked when it saw the costs of Revel's annual energy bill, some $36 million. In comparison, the Borgata, which has twice as many hotel rooms and a larger casino floor, pays around $12 million per year.
Revel's power plant was built specifically for the purpose, with Revel its sole customer, but it was acquired by ACR Partners LLC when Revel ran out of money during construction. Thus, the Revel property's obligations to ACR are enormous.
Eccentric Vision
With Brookfield out of the picture, the bid was awarded to Straub, this time for $82 million, representing a 96 percent discount on Revel's $2.4 billion construction price. However this was put on hold following legal challenges by LLC, and others.
As part of the deal Straub wants to cancel the all existing leases and contracts tied to Revel, while bringing temporary generators and boilers to power the property.
And at last it seems that at long last Straub is free to realize is eccentric vision for Revel, which was initially to build a university for the world's elite thinkers that would be devoted to solving global problems.
Now, however, Revel will reopen as a casino that will also be a center devoted to "life-extension science."
Straub says that he will invest up to $800 million in Atlantic City, which includes a $300 million second tower at the Revel site.
"This is a resort, and it's not going to be a small resort," he said.