Reuters Exposes Shell Companies Processing Online Payments for American Gamblers
Posted on: June 22, 2017, 05:00h.
Last updated on: June 22, 2017, 09:05h.
A report by Reuters this week exposed shell online retail companies that act as a front for processing illegal online gambling payments.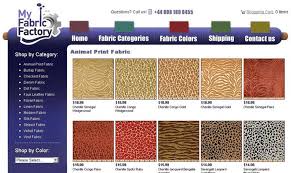 The news agency's reporters uncovered a network of sites purporting to sell household goods, but which instead engage in a practice known "transaction laundering," in which shell businesses process payments on behalf of online gambling companies.
Reuters identified a network of seven European-based sites, including MyFabricFactory.com, which claims to sell patterned fabric by the yard.
But orders placed by journalists were not delivered and money was refunded unquestioningly when they complained.
Staff who answered calls to the help desk admitted the company did not sell the products advertised. Instead, they said they were based in Germany and worked for an payment processor called Agora Online Services, which dealt with online gambling transactions "mainly for Americans."
What is "Transaction Laundering"?
Credit card companies use merchant codes to identity the nature of a transaction. Payments related to gambling, for example, are automatically given the code 7995.
This alerts financial institutions that the payment may need to be refused if, for example, it originated from the US, where online gambling transactions have been illegal since 2006.
But by farming out transactions to phony online retail companies, the true nature of the payment can be disguised.    
"Transaction laundering is serious misconduct, often criminal," said Dan Frechtling, head of product at G2 Web Services, told Reuters. "It violates the merchant's agreement with its acquirer, allows prohibited goods and services to enter the payment system, and may flout anti-money laundering laws."
Follow The Money
Agora is based in Iceland, with links across Europe, and is owned by a company called DueXX Ltd, which is based in Mauritius. When contacted by Reuters by text message, Andrej Brandt, a listed director, was uncommunicative.
"Thank you very much for your interest but I don't like to share my views and insights. I presume you understand," texted in response.
Following Reuters' approaches, all seven shell sites have stopped taking payments, although they remain online.   
"When we are alerted to activities that may be against our rules or against the law, we work with the merchant's bank to confirm or investigate the allegation", said a spokesperson for Mastercard, after being alerted to the situation.
A spokesperson for Visa said: "We require all gaming sites to be processed under the relevant Merchant Category Code. Our rules are always subject to local law and we do not tolerate criminal activity."