Remaining Atlantic City Casinos See Revenues Increase in August
Posted on: September 15, 2017, 03:00h.
Last updated on: September 15, 2017, 08:49h.
Atlantic City casinos saw their revenues jump in August to $244.8 million, a 5.5 percent premium on the same month last year.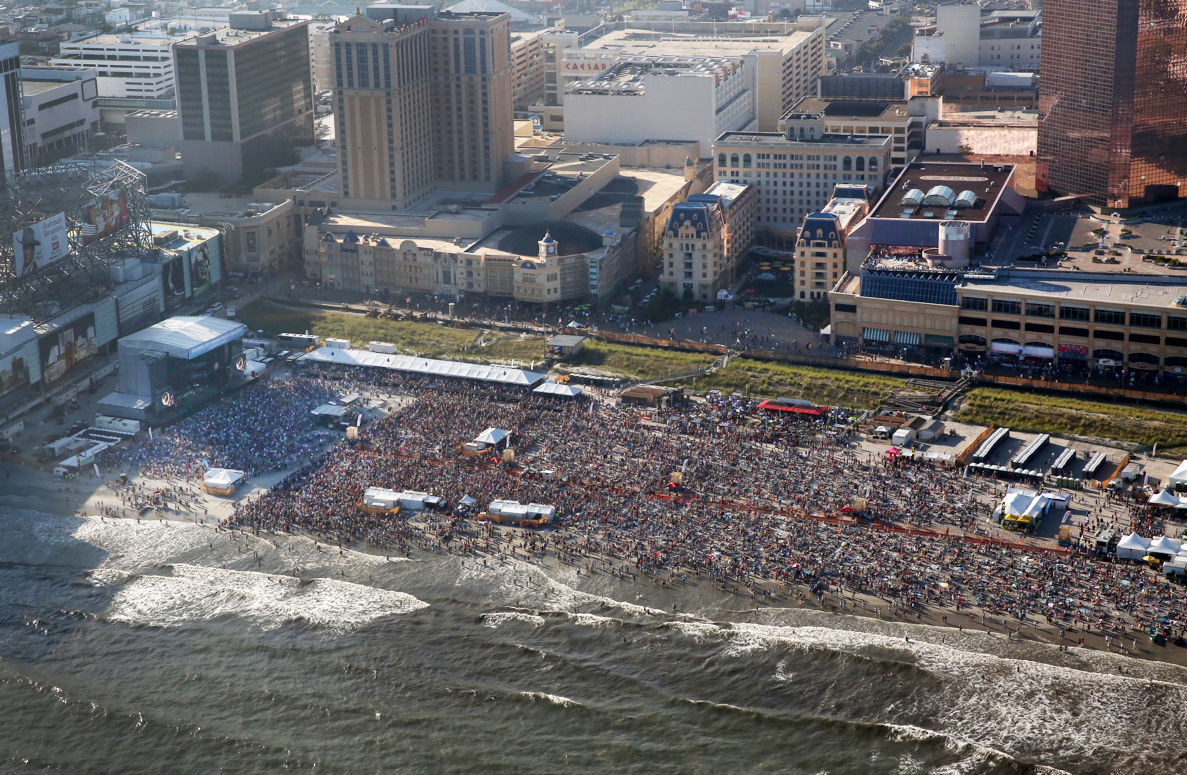 The seven remaining floors ended a solid summer, and are now two percent ahead of 2016's total take through eight months of the year.
June, July, and August is a critical period for Atlantic City, as the beachfront resort town does its best to keep visitors entertained and engaged, spending money along the Boardwalk and inside the casinos.
"We all know that summer is the crucial time for casinos, and a strong performance from Memorial Day to Labor Day is key to their success," New Jersey Casino Control Commission Chairman Matthew Levinson said. "When you see improvements like these month after month, season after season, a trend is clearly emerging. New Jersey's operating casinos are getting stronger and healthier."
Through August, Atlantic City casinos have won $1.8 billion.
Not All Good
Despite the seemingly strong financial data report and Levinson's enthusiastic comments, August actually saw fewer gaming dollars deposited into casino coffers than in 2016.
Last August, the eight casinos at the time netted $245.9 million. However, with the closed Trump Taj Mahal's $13.76 million income eliminated, the seven properties still in business saw their earnings climb. But that's mainly due to continued success online, where internet casinos reported totaled gaming win at $21.3 million, a 32 percent jump.
Land-based operations were down across the board. Slot machine win totaled $166 million, a negligible 0.3 percent decline, but table games sent overall casino win south.
Reduced play paired with lower win rates left table game earnings at $223.56 million, more than eight percent down year-over-year. August followed a dismal July at the tables where wins lowered by over nine percent.
Borgata remains the region's biggest earner, with casino and internet gaming win totaling $74.7 million, or about 30 percent of the entire market. The Marina District resort saw its revenues climb nearly eight percent.
Tropicana came in a distant second with $37.5 million, and Harrah's third at $32.3 million.
Tropicana, the only Boardwalk property in the top three, was the biggest percentage increase of the seven land-based casinos. Earnings jumped 13.5 percent at billionaire Carl Icahn's casino hotel.
Fall Forward
Atlantic City officials are hoping the fall months continue the gambling town's economic recovery. The $2.6 billion Atlantic City casinos pulled in last year marked the town's first annual percentage increase since 2006 when it grossed $5.2 billion.
For gaming to continue heading in the right direction, tourism will need to turnaround.
Gross operating profits at casino resorts were up over 20 percent through the first six months of 2017. A surprising statistic considering that combined sales from casino, rooms, food and beverage, entertainment, and third-party businesses increased just 0.3 percent during the same period.
The main culprit is less revenue from hotel stays, down about $10 million in 2017 compared to a year ago.
There's plenty of optimism in the area. Hard Rock is spending over $500 million to transform for the former Taj Mahal into a rock 'n' roll-themed resort. MGM and Caesars have both hinted at forthcoming investment renovations, and Icahn is expanding the Tropicana's overnight occupancy space by acquiring a nearby boutique hotel.