Pennsylvania Satellite Casinos Latest Gambling Ploy Floated by State Lawmakers, Small Cities Targeted
Posted on: July 21, 2017, 10:00h.
Last updated on: July 21, 2017, 10:58h.
Authorizing 10 Pennsylvania satellite casinos is the most recent potential money grab state lawmakers are considering in their efforts to bridge a $2.2 billion spending gap.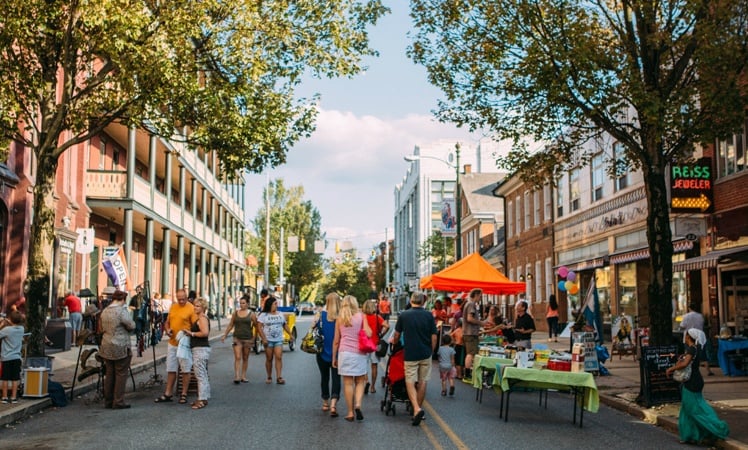 Governor Tom Wolf (D) has allowed a $32 billion budget approved by the Republican-controlled legislature to pass and become law without his signature.
The financial blueprint, however, is severely underfunded. Permitting a budget that isn't paid for is technically illegal under the Pennsylvania Constitution, but Wolf and the General Assembly hope to find a quick resolution to the shortfall.
Gambling expansion has been the preferred method of creating new revenue among the state's conservative leadership. Everything from placing slot machines in bars, airport terminals, and truck stops, to legalizing online casinos and enacting sports betting regulations, is on the table in the Harrisburg capital.
The latest idea is to allow ten Pennsylvania satellite casinos to be built throughout the Commonwealth. While no formal bill has been drafted, rumors abound that satellite gaming licenses could be auctioned, with bids starting at $10 million each.
Casino Coming to Town
Seven of Pennsylvania's 12 casinos are located in the Philadelphia or Pittsburg areas. But the satellite sites would likely be earmarked for smaller metropolises across the Keystone State.
"Mini" casinos could be coming to towns like State College, home of Penn State University, Altoona, Reading, and York.
The concern is whether the satellite venues will hurt the state's robust gambling industry. State coffers take in over $1.4 billion in revenue from gaming each year, money that is vital to easing property taxes.
Host communities of the 12 brick-and-mortar casinos also take in $10 million annually for allowing gambling in their backyards. Though the local share payment was deemed unconstitutional by the Pennsylvania Supreme Court last year, lawmakers, as well as several of the casinos, have assured local cities that the annual payment will continue once a legal resolution is found.
Total gaming revenue totaled $3.2 billion during the 2016/2017 fiscal year, which represented a 0.78 percent drop compared to the previous year.
Short-Term Fix, Long-Term Problem
The Republican Party traditionally hasn't supported gambling. But conservatives hate nothing more than raising taxes. That's why gaming expansion has found favor on the right.
"I hate it," State Rep. Stephen Bloom (R-Carlise) told the Associated Press recently. "I just hate it less than taxes."
Wolf said he's looking for "real revenue," not income that "cannibalizes and takes from one bucket called gambling to another."
The State House has passed a gambling expansion bill that would put slots in bars, restaurants, truck stops, and airports, legalize internet gambling and daily fantasy sports, and implement sports betting regulations should the federal ban be repealed.
But that legislation hasn't found adequate support in the upper chamber. The State Senate is concerned with the scope of the proposed expansion, and some powerful senators representing counties hosting the state's land-based casinos are worried about the potential for poaching from their cash cows.
Similar Guides On This Topic