Pennsylvania Online Gambling Not Likely Anytime Soon
Posted on: October 26, 2013, 05:30h.
Last updated on: August 25, 2015, 07:38h.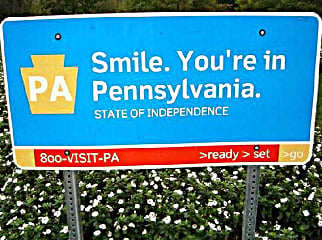 Pennsylvania may have become the Las Vegas of the East with its land casinos, but the state is not looking to follow the original when it comes to offering games online. While at least two of the state's neighbors are pushing forward with online gambling plans, Pennsylvania isn't worried, and apparently plan to take a "wait and see" approach to Internet gaming.
Waiting and Watching
Surrounding states New Jersey and Delaware are both looking to launch their online gambling platforms this fall, with Delaware set to start offering real money play as early as Halloween. But according to officials in Pennsylvania, they'll need to take a look at how things go in those states – and potentially others – before they even consider allowing such games to be licensed in the Keystone State.
"I don't see any real groundswell right now for Internet gaming," said Pennsylvania Gaming Control Board chairman William H. Ryan Jr. at a conference in Philadelphia. During that conference, Ryan took part in a panel discussion on gambling regulation that also included officials from New Jersey and Delaware, as well as representatives from Massachusetts and Florida. All of these states have expanded – or are considering expanding – the gambling options in their states, though only New Jersey and Delaware have included Internet gaming.
One of the big concerns for officials in the state is the potential impact on existing land-based casinos and the Pennsylvania Lottery.
"We want [land-based gambling] to survive here and to prosper, because it puts money in our coffers," said State Senator Kim Ward.
Online, On Land or Both
This concern is at the heart of many online gambling debates in the United States. Many state governments have considered online gaming as a potential source of new tax revenues. However, it's been difficult to figure out exactly how much money will be raised, since it's possible that some of the money gained on websites will be money that would have otherwise been spent at a brick-and-mortar casino. Pennsylvania officials hope that New Jersey will show them just how much money could be earned through online gambling, and how much damage – if any – is done to land-based casinos in the process.
That's not to say that Pennsylvania isn't looking at the possibility of adding Internet betting sometime in the future. It's no coincidence that the World Regulatory Briefing USA was just held in Philadelphia this year, and state officials were certainly interested in hearing from others with more experience in the online realm.
"We're basically hoping to learn more about how other states, jurisdictions and even some international jurisdictions…would approach Internet gambling," said Kevin O'Toole, executive director of the Pennsylvania Gaming Control Board.
But at the current time, legislators all agree that online gambling isn't being considered in Pennsylvania, and it's not a priority for debate or research at the moment. Instead, any expansion of gambling options is going to come in the brick-and-mortar world.
"What we are seeing is far more interest in legislation that would give the thousands of bars and social clubs the authority to have small games of chance," Control Board chairman Ryan said. He added that these groups also have much more active lobbying groups in the state, which gives them a better chance of seeing their issues show up in the legislature.
And that's likely the reason the state's Senate Appropriations Committee passed legislation this week that would allow bars to have raffles and drawings, as long as 60 percent of the money raised comes back to the state. Cha-ching.