Pennsylvania Casino Revenue Drops During Last Fiscal Year, Poll Claims Residents Want Smoke-Free Gaming
Posted on: September 29, 2017, 10:00h.
Last updated on: September 29, 2017, 10:12h.
Pennsylvania casino win was down during the 2016/2017 fiscal year, albeit marginally at just 0.8 percent.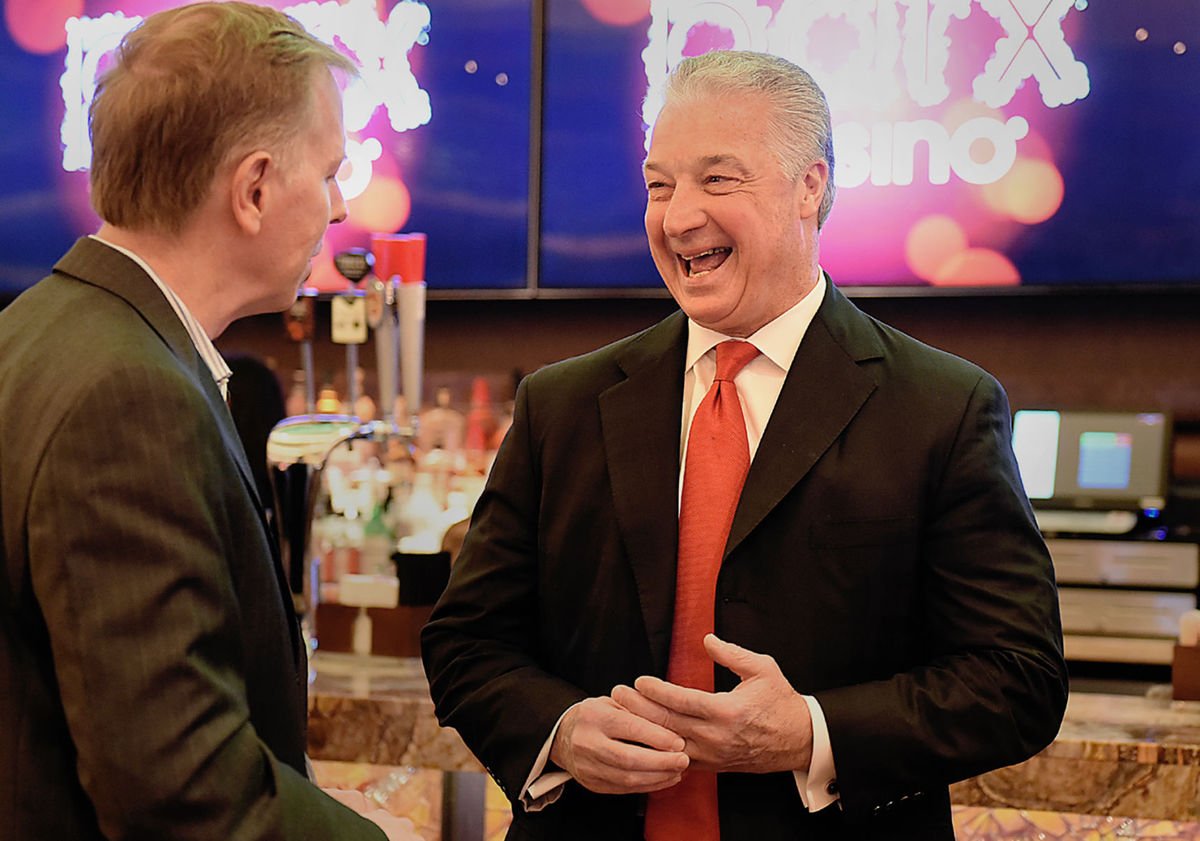 The 12 brick-and-mortar casinos collected $3.203 billion from slot machines and table games between July 1, 2016, and June 30, 2017. That marks the Keystone State gambling industry's second richest take.
Pennsylvania is behind only Nevada in terms of total gambling revenue. However, a year-over-year retraction, regardless of it being less than one percent, still presents concerns for operators and government officials.
Adding insult to injury is the fact that state lawmakers in Harrisburg are considering gambling expansion measures that could place slot machines inside restaurants and bars, airport terminals, and truck stops. Should that happen, it would almost guarantee that the state's commercial casinos would see less money go through their gaming terminals.
State gaming officials said the 2016/2017 fiscal performance is to be celebrated considering the ongoing saturation of casinos in neighboring states. "Given that we have competition in every state around our borders, the fact is that gaming revenue has stayed amazingly steady for the last number of years," Pennsylvania Gaming Control Board Director of Communications Doug Harbach told The Morning Call.
Pennsylvania will get a its baker's dozen casino when Philadelphia Live! opens in the coming years.
Parx & Sands Lead
Parx Casino near Philadelphia was the state's top earner during the fiscal year, with the property reporting gross table game revenue of $170.1 million and $386.6 million via slot machines. Parx's total gross gaming revenue of $556.7 million represents 17.4 percent of the statewide take.
Sands Bethlehem in the middle-eastern part of the state reported $304.2 million in slot revenue, and $218.6 million on the tables. The $522.8 million win is 16.3 percent of PA's total win, meaning the two dominating properties pulled in almost 34 percent of the entire haul. The figures represented year-over-year increases for both casinos.
The strong numbers also mean billionaire Sheldon Adelson, owner of Sands Bethlehem parent's company Las Vegas Sands, made roughly $1.4 million a day at his Pennsylvania casino.
With gambling expansion continuing to be looked at in the capital to help fill a $2.2 billion budget gap, Adelson was reportedly shopping Sands Bethlehem earlier this year. MGM Resorts was allegedly in negotiations to acquire the property, but the deal fell through in May.
Adelson is strongly against online gambling, another area of expansion that some state lawmakers are calling to legalize.
Pennsylvanians Want Clean Air
Outside of Philadelphia, Pennsylvania casinos continue to allow patrons to light up while gambling. But a new poll released this week claims residents want that to change.
The study, commissioned by the Breathe Free Pennsylvania Coalition, found that 69 percent of adults in the Keystone State would support extending the indoor smoking ban to casinos and bars. Sixty-four percent said the law should also include electronic cigarettes.
The poll says its margin of error is plus/minus four percent. Presently, the state's Clean Indoor Air Act doesn't mandate that casinos, private clubs, and bars where minimum food service is offered to abide to no-smoking policies.