Ocean Resort Casino Atlantic City Puts Its Money on William Hill for Sports Betting
Posted on: May 25, 2018, 10:30h.
Last updated on: May 25, 2018, 09:58h.
Ocean Resort Casino in Atlantic City — scheduled to open its doors June 28 — is partnering with William Hill for its sports betting operations. As one of the primary established bookmakers already up and running in Nevada, Hill was a natural choice for the newly legal New Jersey market.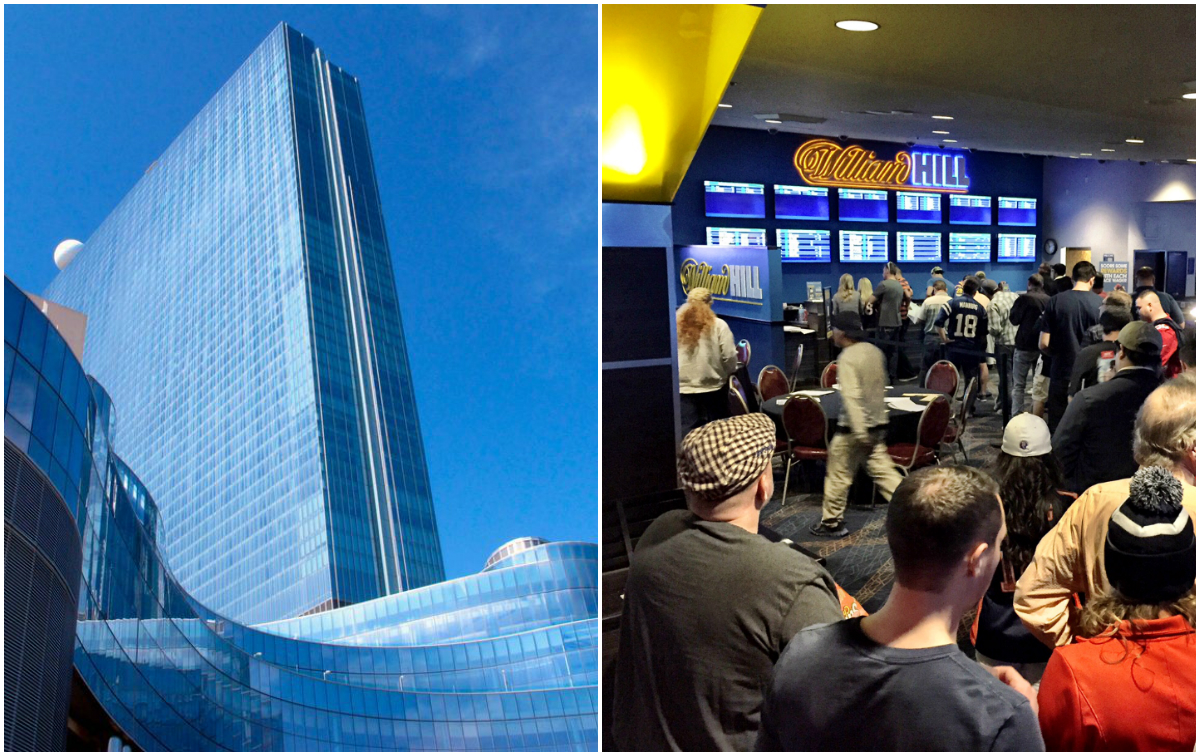 The Boardwalk property formerly known as Revel is undergoing a "property refresh," according to owner Bruce Deifik. Along with what will soon be the eight other AC casinos, he wants to bet on sports wagering to fuel new life into Atlantic City.
A 7,500-square-foot sportsbook is part of the renovation, and will be positioned in the middle of the casino floor.
"We fully intend to offer a best-in-class sports betting experience in a high-energy, highly engaging environment," Ocean Resort CEO Frank Leone told the Press of Atlantic City recently.
William Hill is one of the largest bookmakers in the world. Its US arm currently operates more than half of Nevada's 183 licensed sportsbooks. The company is expected to handle Ocean Resort's in-person and online sports betting operations.
The Borgata — the richest casino in Atlantic City in terms of annual gross gaming revenue — announced construction on a $7 million sportsbook last fall. Parent company MGM says the facility will be ready once state regulators get all the legal caveats laid out for operators.
Sportsbook Race
On May 14, the Supreme Court of the United States (SCOTUS) ruled that the longstanding federal sports betting ban PASPA ran afoul of the Constitution. With the law repealed, all 50 states — not just the select four grandfathered in and granted immunity under the PASPA — now have the power to set their own regulations regarding sports wagering.
"I think it's a very positive thing what happened today because it really takes it out of the alley ways and restaurants where people were doing sports betting and puts it into a place where it can be regulated appropriately and taxed appropriately. I think it's a win-win for all involved," Deifik said recently.
New Jersey brought the appeal to SCOTUS after lower federal courts repeatedly sided with the NCAA and NFL, MLB, NBA, and NHL in determining that the state didn't have the right to ignore federal regulations. The Supreme Court, however, said PASPA's mandates are unconstitutional, based on anti-commandeering interpretations of the Tenth Amendment.
The Garden State's victory was a win for states' rights, but that doesn't ensure that New Jersey will be the first to join Nevada in offering full-fledged sports betting. Delaware — which was one of the four states grandfathered in and not subject to PASPA regulations — has been operating parlay sports betting for years, and is now expected to have moneyline and over/under bets up and running by Memorial Day.
Delaware Governor John Carney (D) recently said there "are no legal obstacles to moving forward with full-scale sports betting" under the regulatory law passed in 2009.
Waiting at the Gate
Hill wants all the sports betting action it can get in New Jersey, naturally.
The sportsbook company has been waiting quietly at Monmouth Park, one of the state's three horse racetracks, to get the high sign to begin operations. William Hill partnered with Monmouth soon after New Jersey voters approved the state referendum in 2011 to authorize horse racetracks and Atlantic City casinos to operate sportsbooks.
Monmouth and William Hill built a $1 million sportsbook, which has been utilized as a sports bar during the seven-year legal delay.