NYPD Vice Squad Detectives Among Cops Implicated in Boroughs Underground Sex and Gambling Ring Sting
Posted on: September 13, 2018, 01:30h.
Last updated on: September 13, 2018, 02:54h.
Seven New York Police Department (NYPD) officers — including several vice squad detectives — have been charged with abetting an illegal gambling and prostitution ring that's been in operation for several years in Brooklyn and Queens.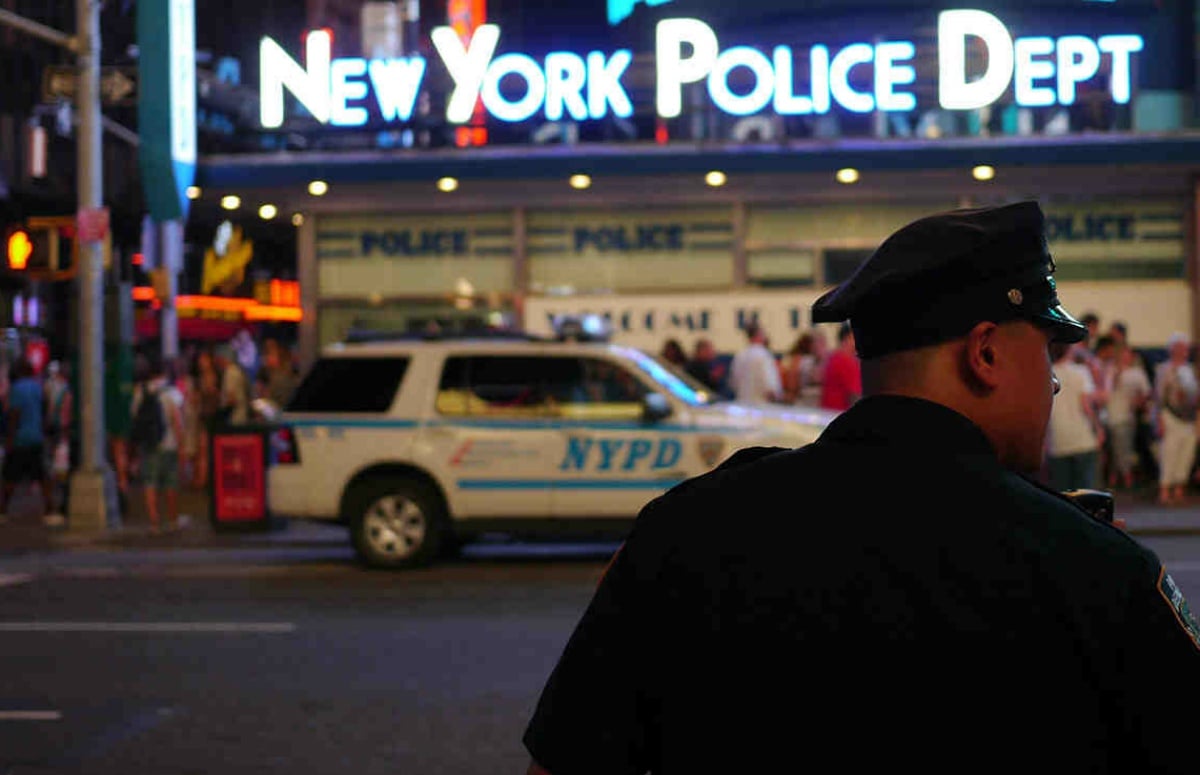 Following a three-year investigation — which included numerous wire taps and "hundreds of hours of surveillance" — the agency's Internal Affairs Bureau (IAB) arrested seven officers who allegedly protected the illegal operation.
The New York Daily News reports that the officers were given massages and sex in exchange for keeping the underground enterprise secure and tipping off ringleaders of any pertinent information or investigation into their activities.
Today, those who swore an oath and then betrayed it have felt the consequences of that infidelity," NYPD Commissioner James O'Neil said in a statement issued on Wednesday. "The people of this department are rightly held to the highest standard, and should they fail to meet it, the penalty will be swift and severe."
Of the seven charged, three are NYPD sergeants, two are detectives, and two are police officers. All were stripped of their badges and forced to hand over their weapons.
Investigating the Investigators
Sources say investigators with the IAB raided offices with search warrants at the Brooklyn South Narcotics Squad. The contents of implicated officers' lockers and other personal information and belongings were seized during the probe.
"They came in like a SWAT team," one witness on the scene told the New York Post. The entire operation was allegedly being run by retired NYPD Detective Ludwig Paz and his wife, who were also arrested, according to Big Apple radio station WABC.
The seven cops in question were variously charged with facilitation of prostitution, corruption, and misconduct charges.
Bad Apples
Details on the gambling aspect of the NYPD sting remain scant. One unnamed source said the entire operation was not a "high-end" enterprise. Police authorities said 40 others are under investigation in connection with the illegal syndicate.
The prostitution ring protection stands out in a city that had 2,019 arrests for the same in New York City last year, with 1,209 — or more than half of those — coming from Brooklyn and Queens.
"The overwhelming number of police officers are honest and dedicated to making New York City a safe place to live," Queens District Attorney Richard Brown said. "Neither my office nor Police Commissioner James O'Neill will tolerate that tiny percentage of officers who besmirch the reputation of the thousands upon thousands of their noble colleagues."
Last summer, the police department aided the FBI in bringing several mafia members in on charges of illegal gambling and fraud operation linked to a $25 million hospital development.
Las Vegas Sands — the company where Batali's three Strip eateries were located — severed ties with the chef in July and the restaurants have closed down.
Similar Guides On This Topic