North Dakota Casino Bill Would Invest State in Commercial Gambling
Posted on: March 2, 2017, 05:00h.
Last updated on: March 2, 2017, 11:12h.
A North Dakota casino proposal would put the state into the business of commercial gambling should it become law.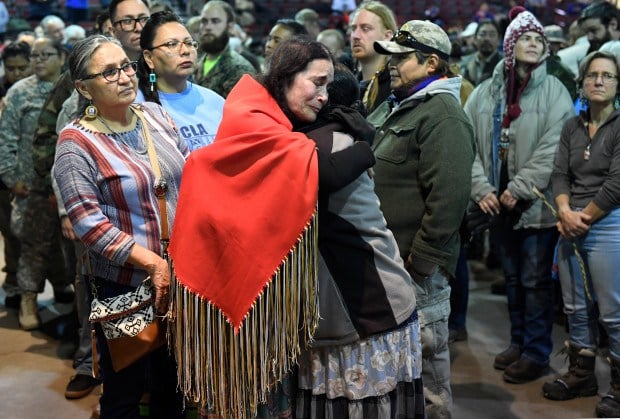 Introduced by House Majority Leader Al Carlson (R-Fargo), Concurrent Resolution 3033 calls for the construction of six state-owned casinos across the Upper Midwestern jurisdiction. The Republican is hoping to place a ballot question before voters during the 2018 primary election.
"Voters have shown us that they're much more open-minded after they passed the medical marijuana bill," Carlson told the Forum News Service, a wire media outlet that covers the Dakotas. "It's a revenue booster."
Gambling in North Dakota is currently limited to tribal casinos, but blackjack, pull-tabs, and bingo are widespread in bars and taverns under charitable gaming law.
Should voters embrace the concept of the state investing in the gambling business, Carlson's measure would call for the resorts to become destination-oriented facilities that cater to a wide ranging demographic. The bill would also create a casino gaming commission.
Disruptive Law
Opponents to Carlson's North Dakota casino bill say it would negatively impact tribal groups, and potentially lead to smaller tax proceeds stemming from charitable gaming and the lottery.
Between 2013 and 2015, more than $43 million was generated for charitable uses from non-tribal gambling, and the state's general fund collected $6.8 million.
North Dakota also collects on Indian casinos through its compact with the brick-and-mortar resorts. Tribal groups pay between five and 5.5 percent of their net win on Class III games (casino-style gaming that includes slots and table games) to Bismarck.
Under the congressional Indian Gaming Regulatory Act, federally recognized tribes are allowed to offer Class I and II games on their sovereign lands. But to include table games, and the all-important slot machines, a compact must be reached with individual states.
Carlson's bill would mandate that the state-owned casinos be at least 20 miles from an Indian reservation, and can't be located within a community that's population exceeds 5,000.
Between Rock and a Pipeline
Carlson's casino expansion push certainly doesn't come at an ideal time for tribal groups. The Standing Rock Sioux Tribe is currently in the midst of a highly publicized legal battle with federal authorities over the Dakota Access Pipeline, something that President Donald Trump has authorized to move forward.
Protestors have flooded the area to help the tribe defend its land, but Trump's orders give authorities the right to continue construction. The situation has cost the tribe dearly. The Sioux people say its Prairie Knights Casino & Resort has taken a $6 million hit, as visitors have stayed away due to the ongoing conflict.
Roads have been closed by protestors and agitators, and the contentious region has forced many would-be patrons to other gaming establishments in North Dakota.
"There's absolutely no doubt that the protests . . . have had a significant impact on people's ability to get to the casino and just their comfort level driving down," tribal communication spokesman LaRoy Kingsley told The Washington Times last month.
Similar Guides On This Topic
Latest Casino Stocks:
Retrieving stocks data...
Retrieving stocks data...
Retrieving stocks data...
Retrieving stocks data...
Retrieving stocks data...