NFL Gambling Policy Presents Numerous Problems for Las Vegas Raiders
Posted on: May 8, 2017, 06:00h.
Last updated on: May 8, 2017, 07:12h.
The NFL will soon call Las Vegas one of its 32 homes, as the Oakland Raiders have successfully filed for relocation.
But the league's strong opposition to gambling, and specifically sportsbooks, presents a host of hurdles for the franchise when it officially moves to Sin City in 2020.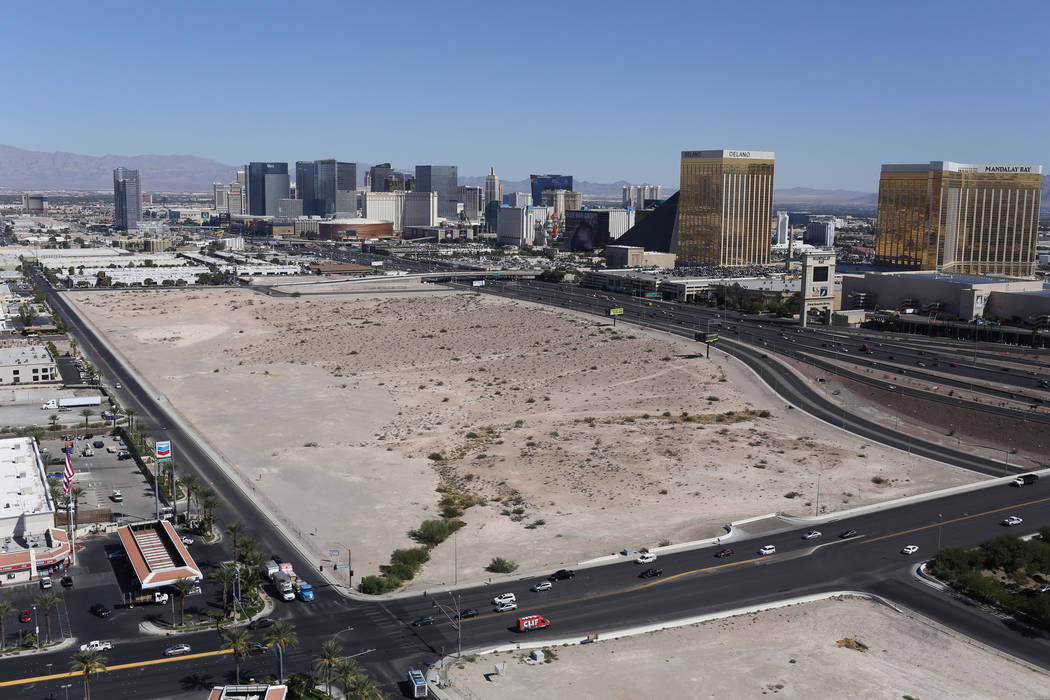 While many fans might think the NFL's gambling policy simply prevents players from betting on games, the truth is that the regulations have much deeper mandates that affect the entire organization.
The latest version of the NFL Compliance Plan, reached in November of 2016 and enacted by the league's Compliance Officers and signed off on by Commissioner Roger Goodell, issues a series of anti-gaming directives.
In addition to barring players and team members from entering a sportsbook, the Compliance Plan also orders that teams refuse advertisements from any entity that owns a sportsbook. For the Las Vegas Raiders, that blocks many of Nevada's largest companies from advertising inside the stadium and during televised games.
MGM Resorts, Caesars Entertainment, Wynn Resorts, Station Casinos, Las Vegas Sands, and Boyd Gaming are all top 10 employers in the Silver State.
While all of those companies would be excluded from buying ad space surrounding the Raiders and the stadium, they would still be allowed to purchase suites and seat packages.
Dismount High Horse
Proponents to the Raiders moving to Las Vegas believe it's time for the NFL to lower its holier-than-thou gambling attitude. Twenty-six of the league's 32 teams play their home games within an hour's drive of a casino.
Owners like the Cowboys' Jerry Jones and Patriots' Robert Kraft believe sports gambling in Las Vegas no longer presents the concerns it once did.
NBA and MLB commissioners have both opined recently that they aren't against locating a team in Nevada, and the NHL's expansion team, the Vegas Golden Knights, will commence play near the Strip next fall.
Despite 31 of the NFL's 32 owners endorsing the Raiders move to Las Vegas, the league's front office isn't budging on its gaming policies.
"While our mission requires that we embrace change and innovation, we must be thoughtful and consider the consequences of actions that we undertake," Goodell wrote last November. "The NFL is committed to the highest level of integrity. We can all be leaders and continue to put the NFL in the best position … to maintain its reputation as one of its strongest assets."
Athletes Gone Wild
Professional athletes have certainly been known to venture out from their hotel rooms while on the road.
During last year's NBA Playoffs, two Toronto Raptors players were spotted around 2 am inside the JACK Casino in Cleveland. Some 18 hours later, the Cavaliers dismantled the Raptors, winning by 38 points in a lopsided affair.
This year, multiple Golden State Warriors players said they were hoping to play the Los Angeles Clippers in the second round instead of the Utah Jazz because "there's no nightlife in Utah," said small forward Matt Barnes.
In Las Vegas, of course, there is plenty of nightlife, and plenty of ways to get in trouble if that's what one seeks. NFL teams typically arrive for Sunday away games on Friday or Saturday, but depending on where they're coming from, some arrive earlier to adjust to time zone differences or environmental changes.
That means players will have ample time to traverse Sin City, but unless the NFL changes its gaming policy, if they accidentally wonder into a sportsbook, they could face discipline.