New York State Gets Online Sports Betting Bill That Could Bring Wagering Kiosks to Madison Square Garden
Posted on: March 4, 2019, 10:30h.
Last updated on: March 4, 2019, 10:30h.
The push to take New York sports betting online is underway, thanks to a bill presented in Albany Thursday by Assemblyman Gary Pretlow (D-89th).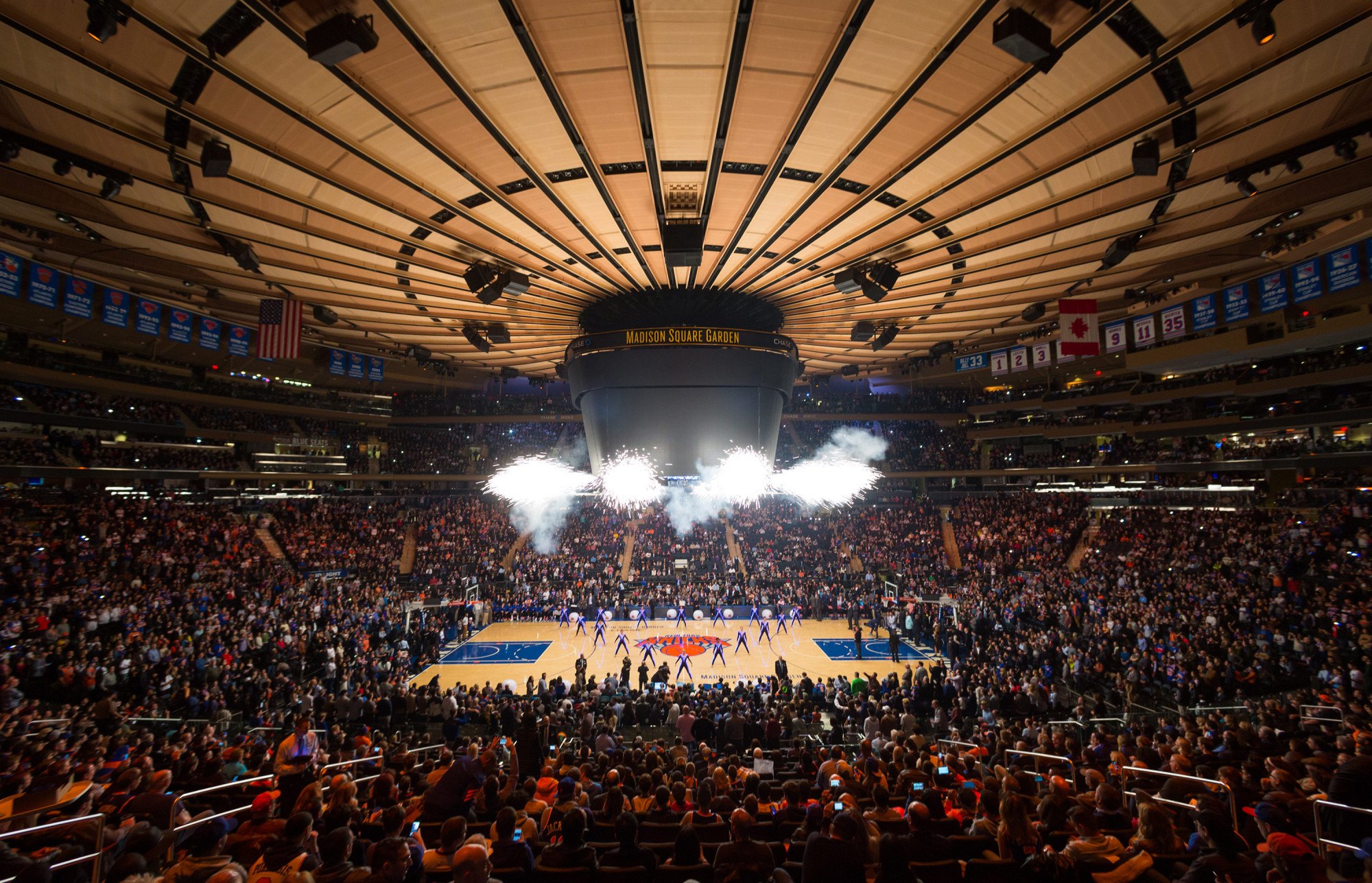 As well as digital wagering, Pretlow's bill would allow racetracks and other commercial operations to partner with the state's four casinos to offer in-person kiosk-based sports betting as "affiliates" — which could pave the way for wagering at venues like the Yankee Stadium and Madison Square Garden.
Madison Square Garden has expressed an interest and has already applied to trademark its MSG brand for sports betting.
Per the bill, customers would have to sign up for mobile betting in-person, either at a casino or at one of their affiliate venues.
Veto Possible
New York voters essentially legalized sports betting in 2013 when they approved a constitutional amendment to authorize commercial casino gaming upstate. For the four casinos created as a result of the vote, all that was needed to launch sports books was for the federal ban to be lifted, which occurred when the US Supreme Court struck down the Professional and Amateur Sports Protection Act last May.
The New York Gaming Commission's framework of regulation followed in January, giving the go ahead for the upstate casinos. Tribal operators should quickly follow suit because they're authorized to offer any form of gambling on their reservations provided it's available legally elsewhere in the state.
But despite the potential scale of the New York sports betting market, online betting was not on the agenda, nor was there any mention of the racetracks. The word is that Governor Andrew Cuomo believes that legalization beyond the four commercial casinos would require another amendment to the constitution.
This doesn't bode well for Pretlow's bill and it also raises the possibility that Cuomo would veto it, even if it were successful.
Governor's Office Denies Change of Heart
"Maybe he won't veto it. Maybe we can override his veto," Pretlow told LegalSportsReport a few weeks ago. "A lot of things can happen. But if we don't try something, it's never going to happen."
Pretlow was in an even more optimistic frame of mind when he took part in a panel discussion at the Cardozo School of Law on Friday.
"I have it on good authority that the governor, who has heretofore said it was unconstitutional, has backed away from that," he said. "We've not heard the governor say anything about it being unconstitutional in the past few days."
A spokesperson for Cuomo's office categorically denied this was the case when contacted over the weekend by GamblingCompliance.
But Pretlow (D-89th) and his companion in the Senate, Sen. Joseph Addabbo Jr. (D-15th), believe that online wagering could be legal under the state constitution because it would technically be taking place inside the casinos where the servers processing the bets would be located.
Thursday's bill appears to be the next logical development of this theory, providing sub-licensees, or affiliates, with betting kiosks linked to the servers of the four commercial casinos.
It's a neat trick, but whether the legislature will swallow it is another matter entirely.