New Hampshire Gambling Bill Dead for 2016, State Opts Instead to Fund War on Drugs
Posted on: March 25, 2016, 06:46h.
Last updated on: March 25, 2016, 06:47h.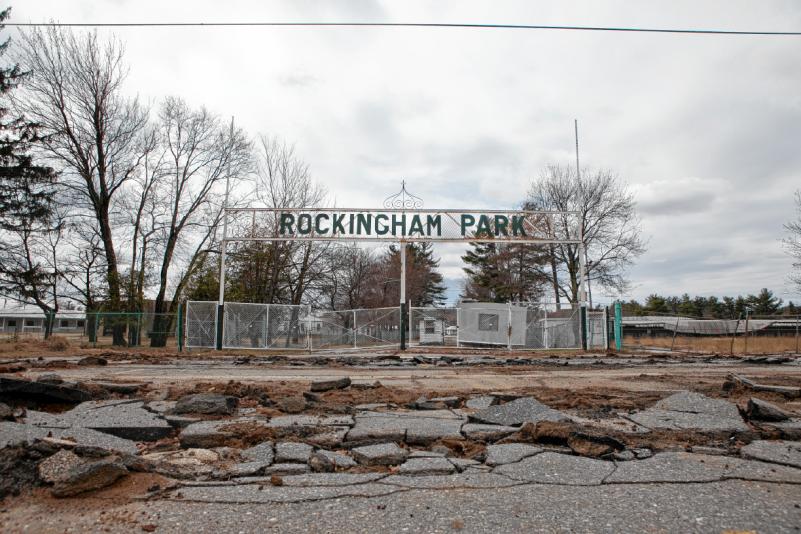 New Hampshire gambling proponents have once again lost their fight to bring commercial casino-style gambling to the "Live Free or Die" state. Though New Hampshire has a state lottery and allows charitable games of chance, it's one of just seven states that does not offer commercial, tribal, or racetrack gambling to residents.
On Thursday, the state Senate voted 13-11 to kill Sen. Lou D'Allesandro's (D-District 20) latest attempt to legalize video lottery machines and table gaming. SB 551 would have licensed only one single gambling location in the entire state, but a majority of D'Allesandro's constituents still couldn't get on board.
A longtime advocate of legalizing New Hampshire gambling, D'Allesandro might have had enough.
"This is a labor I have put my heart and soul into for a long time," the lawmaker told the Concord Monitor newspaper. "I'm not going to do this too many more times."
Rockingham's Storied Past
D'Allesandro has introduced gambling bills for many consecutive years, all of which have failed to gain the necessary support for passage.
SB 551 sought to return gambling to the Rockingham Park horse racetrack in Salem. First built in 1906, Rockingham has a rich history that includes hosting the famed thoroughbred Seabiscuit though he never won a race at the site.
Like so many other tracks across the nation, Rockingham fell on tough times following the 2008 economic recession and horse racing ceased in 2009. Today, the once famed track simulcasts races and hosts poker tournaments seven days a week, with proceeds benefiting local charities.
Charitable games are of course not as attractive to seasoned players as a large percentage of the buy-in goes to charity instead of the pot.
Supporters of allowing Rockingham to allow non-charitable tables and video lottery games argue amending the current law would generate $100 million annually in new revenues. Rockingham is indeed situated in what appears to be the perfect locale to attract a considerable number of patrons as the track is just 30 miles north of Boston and 25 miles south of Manchester, New Hampshire's largest city.
Rockingham now faces a fate all too common in today's horse racing industry: closure.
"I remember when 25,000 people a day would come," D'Allesandro said. "We all want to spend money but no one wants to raise it."
War on Drugs
While lawmakers in New Hampshire didn't budge on gambling, they did tackle a subject that is indeed much more dire. The Senate voted unanimously on Thursday to spend $5.1 million to fight the ongoing opioid epidemic.
The New Hampshire Department of Health and Human Services will collect $4.5 million to be used either to fund sober housing programs or increase spending on Governor Maggie Hassan's (D) Commission on Alcohol and Drug Abuse Prevention, Treatment, and Recovery. The remaining $500,000 and change will be used to endow a peer-to-peer recovery initiative.
Warranted or not, the stigmas that come with commercialized casinos might have impacted the close vote on bringing legalized gambling to New Hampshire.
Most Read