Nationwide Sports Betting Would Be Home Run for ESPN, Odds of Legalization Shortening
Posted on: June 7, 2017, 01:00h.
Last updated on: June 14, 2017, 07:12h.
Last month, a "discussion draft" to end sports betting prohibition in the United States was introduced by Rep. Frank Pallone (R-New Jersey).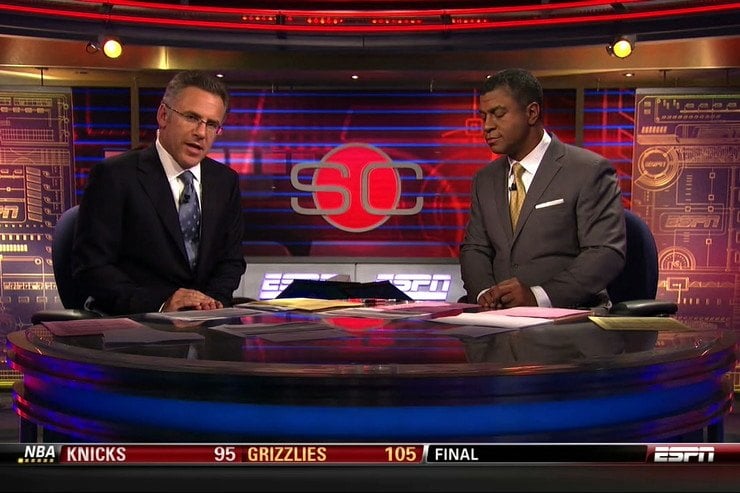 The shell bill's introduction by the longtime congressional lawmaker from the Garden State was in response to Acting Solicitor General Jeffrey Wall's recommendation to the Supreme Court that they reject an appeal challenging the merits of the Professional and Amateur Sports Protection Act (PASPA). While hundreds of thousands of Americans would like to be afforded the opportunity to place a wager on their favorite team, sports betting legalization could provide a bounty of riches for ESPN.
Gambling drives engagement, as a Nielsen Sports study last fall found that adults who bet on the NFL watch 19 more games during the regular season than those who don't.
That would benefit ESPN, which is paying over $8 billion this year alone in television rights. As households continue to cut the cord and cancel costly cable subscriptions in favor of streaming media, the predominant sports network in America continues to struggle.
ESPN has lost 11 million subscribers since 2011, which led to a high-profile layoff last month.
Chalking up a Win
In May, ESPN terminated numerous journalists, on-air personalities, and talent that seemingly couldn't be fired. But one division the media company didn't touch was Chalk, the gambling section of its website.
The decision to keep business as usual in the department that writes about odds and sports betting might hint that ESPN is already well aware that gaming expansion across the US would provide a substantial boost to their dwindling subscriber base.
Chalk, led by journalist David Purdum, has become the link between the national sports media and oddsmakers in Sin City, and routinely put sports gambling stories on the ESPN homepage.
PASPA Repeal Odds Shorten
The 1992 federal statute ended gambling on pro and college athletics in all but Nevada, which was one of four states granted an exception for having some form of legal sports betting when the law was passed 25 years ago. Today, there seems to be a growing movement, not only in Congress, but the general public, to repeal or replace the ban and allow states to decide their own laws relating to the market.
Annual events such as the Super Bowl and March Madness routinely highlight that PASPA isn't stopping Americans from gambling on sports, but only forcing them to utilize offshore books or underground syndicates. The American Gaming Association (AGA) estimates nearly $4.7 billion was wagered illegally during Super Bowl LI, and almost $10.4 billion on the NCAA basketball tournament.
Commissioners of the NBA, MLB, and NHL have all come out in support of sports betting, or expressed interest in holding a discussion to reconsider the suppression. President Donald Trump has additionally stated that he would entertain a review of PASPA.
The NFL is headed to the sports betting capital of the US, most likely in 2020, with the Raiders relocating from Oakland. The Vegas Golden Knights begin play there later this year.
Pallone and others believe now is the time to make sports betting a state's right. ESPN presumably shares a similar stance.
Latest Casino Stocks:
Retrieving stocks data...
Retrieving stocks data...
Retrieving stocks data...
Retrieving stocks data...
Retrieving stocks data...