Mississippi Casino Cashier Cage Ransacked by Alleged Robber, Marks Yet Another Southern Riverboat Crime
Posted on: July 2, 2019, 08:36h.
Last updated on: July 2, 2019, 08:36h.
Police say a Mississippi casino was targeted in a robbery on Sunday morning, but the 44-year-old man was apprehended when he rushed the cashier cage at the Ameristar riverboat.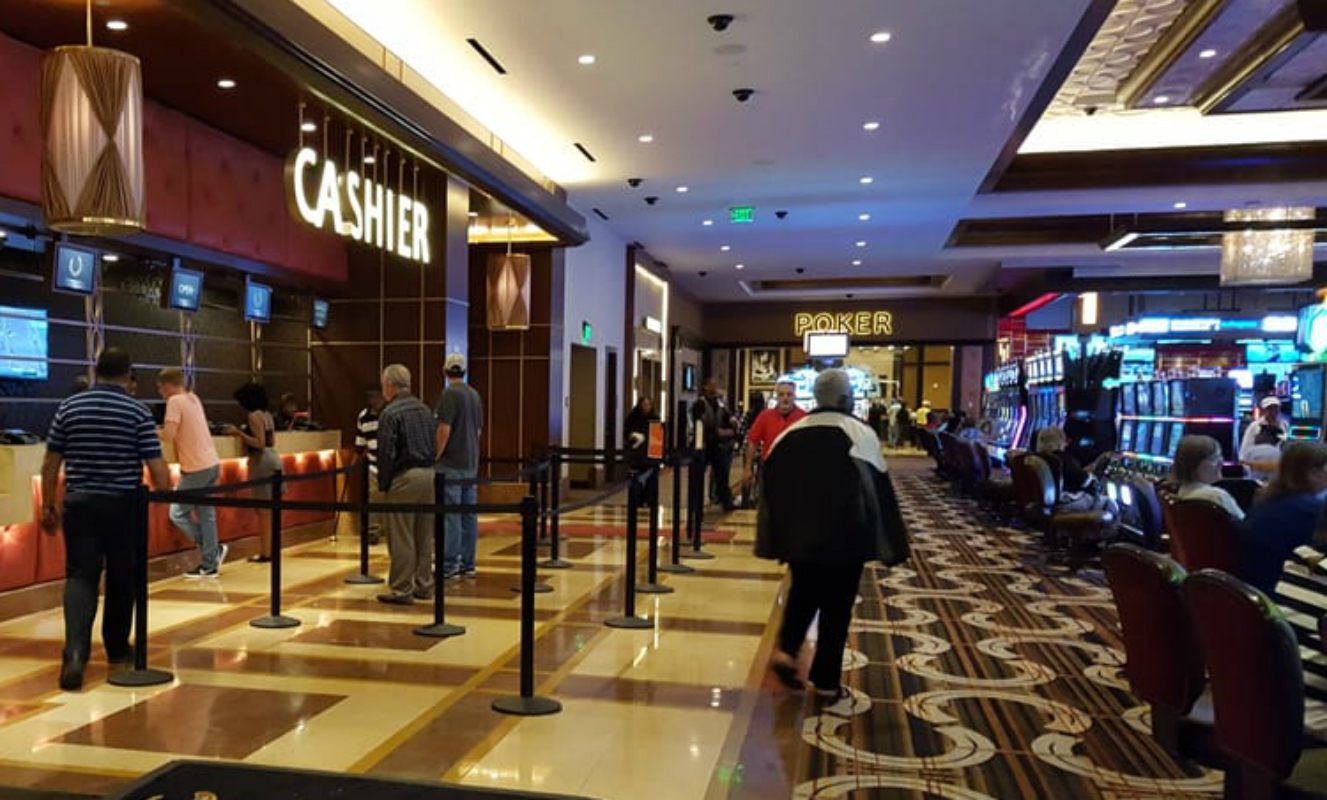 The Vicksburg Police Department says Edwin Berrell Adams of Madison has been charged with a felony for malicious mischief. Officers say the man leaped over the cashier cage counter and began ransacking the area. No money was stolen in the incident.
Surveillance video shows the event occurring at 2:22 am local time on Sunday. A motive for his actions isn't known. However, police said people in Adams' party were trying to calm him down.
A felony mischief guilty verdict on property damage exceeding $1,000 but less than $5,000 carries a fine up to $10,000, and potential imprisonment of up to five years.
Riverboat Madness
Las Vegas is the country's casino hub packed full of riveting entertainment and glitzy five-star resorts, but some of the craziest headlines in the gaming industry have recently floated up from the southern riverboats.
In June 2018, guests at the Diamond Jacks casino in Bossier City, Louisiana, saw far more action than they could have ever imagined. It was a Tuesday night when 24-year-old Terrence Roquemore ran naked through the riverboat, and hurled chairs at security guards before being apprehended by officials who used a chemical spray to subdue the crazed individual.
Roquemore pleaded guilty to battery of a police officer resulting in medical attention. He was sentenced to two years' probation, fined $250 by the state, and ordered to pay $2,000 to officers involved in the altercation.
In April of this year, a slots supervisor at the Silver Clipper Casino in Bay St. Louis, Mississippi, was charged with embezzling at least $36,000 through 81 false transactions. Law officers allege the 28-year-old woman completed phony jackpot slips. The casino wants its money returned, but she says she doesn't have it. The case is ongoing.
Turbulent Waters
The Jacks or Better casino cruise ship that ran daily tours out of Galveston, Texas, has also generated plenty of waves over the last few years.
Just a week after opening in April 2017, the vessel struck a buoy. Guests aboard related the crashing terror to the Titanic. "I thought we hit another ship. The sound was incredible, just this loud, loud crashing, scraping sound of metal on metal," a gambler said.
Following the incident, the owners of the ship asked via social media as to whether the captain that day should be terminated. A lawsuit filed last month from a woman who says she suffered "severe and lasting" injuries after she slipped and fell walking to the gaming area is seeking damages between $200,000 and $1 million.
However, the Jacks or Better casino cruise ship is nowhere to be found. The company's webpage and associated social media pages have disappeared, and efforts to reach the owners were unsuccessful.
Similar Guides On This Topic