MGM, Wynn Resorts Miss Q2 Earnings Projections, CEOs Defend Financials
Posted on: August 2, 2018, 03:00h.
Last updated on: August 2, 2018, 03:52h.
MGM and Wynn Resorts CEOs are on the defensive this week following the releases of their second quarter results revealing both casino operators missed earnings forecasts.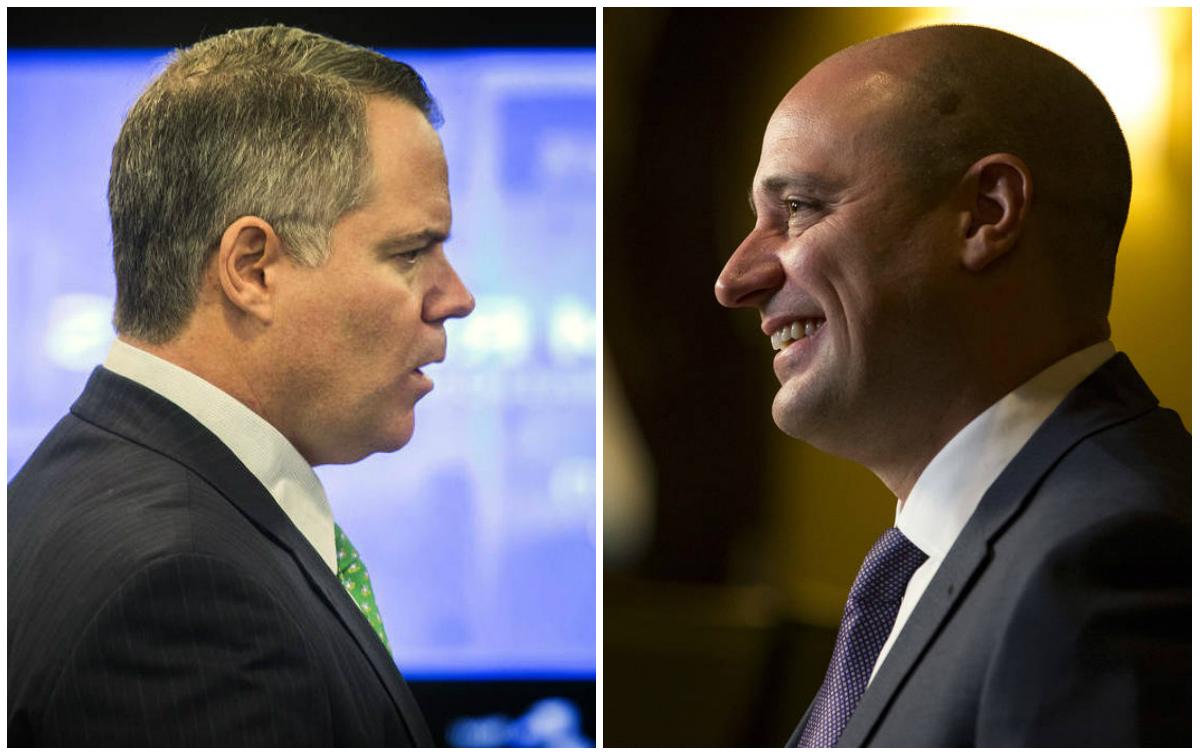 MGM boss Jim Murren told shareholders, "I don't like calls like this," while Wynn chief officer Matt Maddox said investors need to "put everything in perspective."
Analysts were predicting earnings per share (EPS) for MGM at 29 cents. The company reported net profits of $123.8 million in April through June, which equates to just 21 cents EPS.
Wynn was expected to deliver EPS of $1.97, but the company said its Q2 profits would only deliver $1.53 each. Both stocks are losing value on the financial disclosures.
It's been a dismal week for the casino sector as a whole on Wall Street. Stocks plummeted on Wednesday after Caesars Entertainment warned its investors that demand was down in the months ahead in terms of Las Vegas bookings.
Murren Blames Bookings
There's a host of reasons being circulated as to what caused the companies to come in short of projections. Increased resort fees and the elimination of free parking up and down the Strip are a fan favorite among social media critics who say such changes are making Sin City less desirable.
Murren says that's not the case. Similarly to Caesars CEO Mark Frisorra, the MGM exec says the stock selloff is a result of companies cautioning investors that demand in third quarter for Las Vegas casinos is a bit soft.
He points to the Floyd Mayweather and Conor McGregor August 2017 mega fight as one reason that the current three-month quarter is a tough comparable. Despite earnings declining 41 percent in Q2, Murren said April through June "came in better than we expected."
Maddox Talks Macau, Massachusetts
Maddox said net profits at its two casinos in Macau surged over 56 percent in the second quarter, but there's concerns that Wynn Palace is poaching revenue away from the company's downtown enclave property.
Wynn Macau earnings fell 15 percent, largely due to reduced play from high rollers.
"Wynn Macau had a tough VIP environment on lower volumes from several junket operators as several competitors got back into the game with new rooms and more credit," Maddox detailed.
The Wynn executive said those new junkets took some VIPs to other casinos that were willing to pay the operators higher commissions and extend more credit to the high rollers.
"We are not going to compete on price by raising commissions or extending additional credit for short-term gains," Maddox declared. "We compete by having the best product and service in the market.
In the US, Wynn Resorts saw its Las Vegas revenue fall a little more than six percent.
Maddox reaffirmed shareholders that Wynn Resorts is not up for sale, nor is Encore Boston Harbor, the $2.5 billion integrated casino that remains under construction in Massachusetts.
Japan Focus
Murren and Maddox both told investors about their commitment to landing one of the three integrated casino resort licenses recently authorized by the Japanese government.
"We've been quietly active in Japan for a number of years," Maddox revealed. "We believe that the Wynn aesthetic and our unrelenting focus on excellence and our commitment to thoughtful, immersive entertainment will resonate well in Japan, and we look forward to competing there."
Murren said MGM is well positioned to land one of the licenses.