Caesars Entertainment Stock Trading Halted After Company Says Las Vegas Demand Softening
Posted on: August 2, 2018, 05:00h.
Last updated on: August 2, 2018, 04:06h.
Caesars Entertainment scared investors during its second quarter conference call after company executives said demand in Las Vegas was temporarily softening and that guidance expectations might need to be lowered.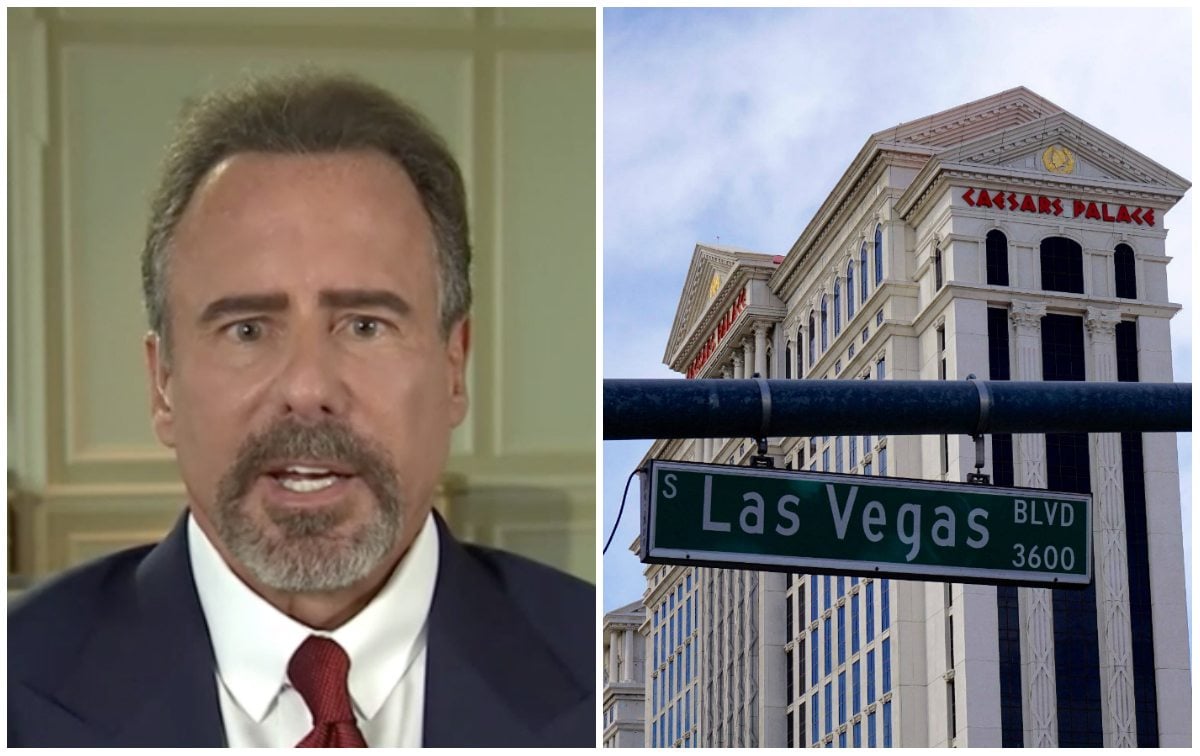 The comments sent Las Vegas casino stocks tumbling on Wednesday, and prompted NASDAQ to halt trading on Caesars three times due to severe volatility. Shares tumbled as much as 24 percent before closing at $9.63, a loss of 14.8 percent.
CEO Mark Frissora quickly went on damage control. He was interviewed on CNBC where he tried to convince viewers and shareholders that the market was overreacting.
"We had a great quarter and we continue to have great prospects," Frissora stated. "Because we beat earnings expectations, there was an expectation that we would raise it (Q3 guidance) and we didn't because we had some cautionary comments that we had seen some softening due to the event planning in the window of the third quarter."
Caesars Entertainment reported second quarter net income of $29 million, or four cents per share. The consensus among analysts called for just a one cent per share net profit.
Fewer Events
After revealing its strong Q2 financials, Caesars CFO Eric Hession cautioned investors that the company was seeing "rate pressure" due to lax bookings along the Strip in the first and second month of the third quarter.
Q3 2018 is a difficult comparable to Q3 in 2017 due to last year's highly anticipated Floyd Mayweather versus Conor McGregor boxing match at T-Mobile Arena. The fight packed Las Vegas casino hotels, and generated some $65 million in sports bets on its outcome.
"I want to be clear. It is not a weakness in Vegas, but a programming issue," Frissora told shareholders. "This is not some reason to panic or think Vegas is weak. I still think Vegas is a very strong market."
Caesars Entertainment says its Colosseum and the T-Mobile Arena will host 29 fewer events between July through August this year than last.
Temporary Easing
Frissora said Wednesday's volatility on Caesars Entertainment is typical for a company that only recently emerged from bankruptcy. "The stock reaction has to do with the fact that we're eight months out of the bankruptcy," the CEO declared.
Looking ahead, Frissora expects the fourth quarter to be strong in terms of events and bookings. The chief executive, who left Hertz in 2015 to replace former Caesars CEO Gary Loveman, said the easing in Las Vegas is a short-term blip.
Frissora remains bullish on the company's fourth quarter, largely due to conventions that are already booked for October through December. He says year-over-year its exhibitions business is growing significantly in Q4.
Caesars executives additionally pointed to the expansion of sports betting as another revenue generator that will fuel earnings in the years ahead.
Similar Guides On This Topic