MGM Springfield GGR Plummets 15 Percent in April, Casino Nearly $100M Short of Expectations
Posted on: May 17, 2019, 07:20h.
Last updated on: May 17, 2019, 07:33h.
Massachusetts' MGM Springfield reported a month-to-month 15 percent gross gaming revenue (GGR) decline for April, but company officials aren't overly concerned with the $960 million integrated casino resort's performance.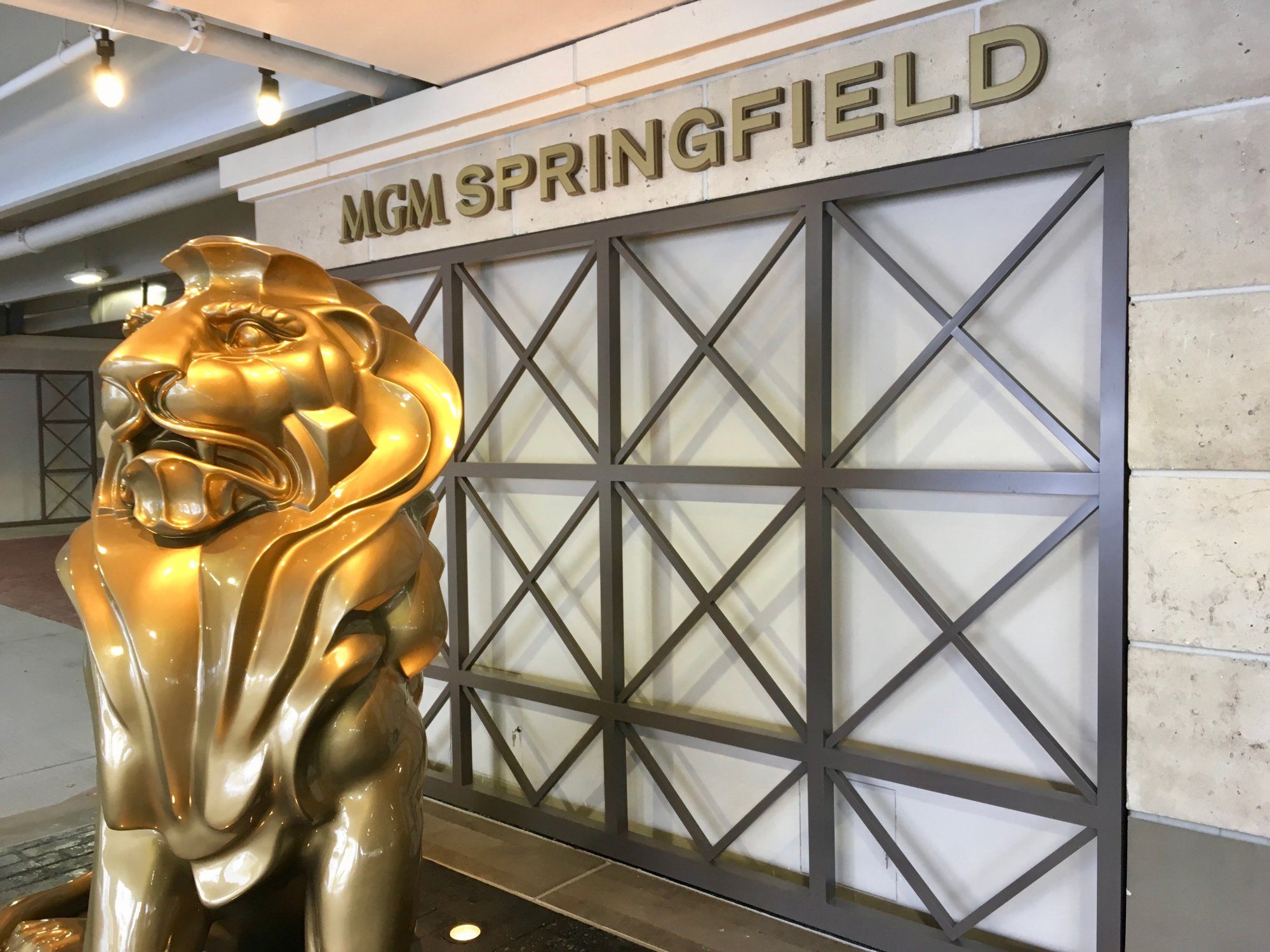 Financial data supplied by the Massachusetts Gaming Commission (MGC) shows that the casino won more than $21.8 million. Slot machines generated a $14.5 million win for the house, and table games an additional $6.3 million.
That's $3.86 million less than the property won in March.
We continue to be pleased with our overall performance," MGM Springfield President Michael Mathis said in a statement. "Our footprint in the New England and Northeast gaming market grew stronger in April as we solidified our corporate sponsorship with the Boston Red Sox, increased our bus service from Boston and New York City, and welcomed thousands of more customers into our loyalty rewards program."
MGM Springfield — the first of two planned integrated resorts to open in Massachusetts — took its first bet last August. The state's second casino, the $2.6 billion Encore Boston Harbor, is slated to open next month.
Revenues Falling Short
Mathis might be staying confident – at least publicly – on the casino, but by all concrete data, the property isn't living up to expectations in its first full year. And it's not even coming close.
During MGM Resorts' bidding for the Springfield casino license, company officials projected that the property would win at least $416 million on its gaming floor in year one. That's an average of $34.6 million per month.
MGM Springfield's best month was its first full 30-day period in operation when GGR totaled $26.95 million in September 2018. Through eight full months, the casino has won $180.7 million – $96.1 million short of projections.
"We are aggressively working on increasing these monthly numbers and we feel good about a lot of programs we are putting into place," Mathis told the MGC in February. "It could certainly be better."
Plainridge Park, the slots-only facility that's been open since June 2015, generated $88 million in state taxes in its first full year. That was far short of the $105 million the state assumed the slots parlor would deliver.
Sports Betting Wish
MGM is lobbying in the Boston capital for state regulators to pass sports betting regulations.
"We want to make sure there is a sense of urgency because of the impact it will have on the business and for the Commonwealth in terms of keeping that business in the state," Mathis explained.
Sports betting is operational in neighboring Rhode Island, and is expected to soon get underway in New York.
Massachusetts is a sports-obsessed state, due to the New England Patriots, Boston's Red Sox, Celtics, and Bruins professional franchises. MGM Springfield didn't operate a sportsbook during the Super Bowl, causing New Englanders to flock to Rhode Island books to put money on their beloved Pats.
The Patriots' win led to the oddsmakers reporting an $890,000 loss in February.
"Unfortunately for Rhode Island, the tendency to bet on your hometown team … overwhelmed the odds given," Boston College Finance Professor Rev. Richard McGowan told Casino.org.
Similar Guides On This Topic