MGM Springfield and Mohegan Sun Turf War Continues, Properties Argue Over Being First
Posted on: November 19, 2018, 11:12h.
Last updated on: November 19, 2018, 11:12h.
MGM Springfield and Connecticut's two tribal casino resorts are engaged in a bitter fight for customers in the increasingly competitive New England gaming market.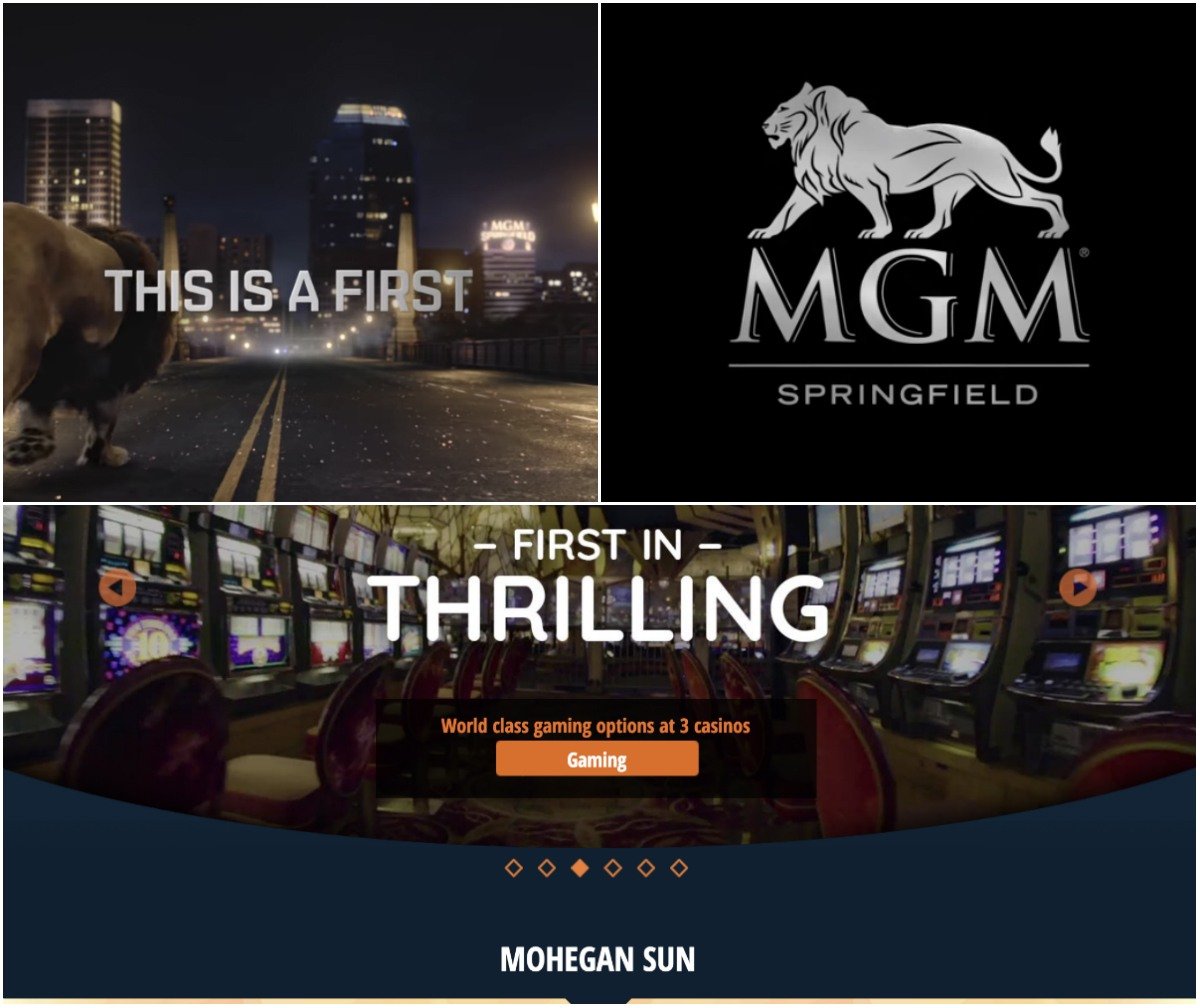 The Mashantucket Pequot Indians opened their Foxwoods Resort Casino in 1986. The Mohegan Native American tribe opened their namesake Mohegan Sun Casino Resort in 1996.
So, when the $960 million MGM Springfield opened in August with an accompanying television commercial claiming to be the first, Mohegan officials took exception. The MGM spot declared, "The best of Las Vegas is coming to the heart of New England. This is a first."
In response, Mohegan Sun released an advertisement titled "This is First." In the commercial, the tribal resort highlights its 22-year history in gambling, dining, and entertainment.
"It gave us the perfect opportunity to say what they are really telling you isn't true," Mohegan Sun President Ray Pineault told the Hartford Courant. "This is what first has been for 22 years in New England."
MGM Springfield President responded, "Imitation is the sincerest form of flattery."
Foxwoods didn't specifically react to MGM's "first" ad, but did release new marketing highlighting the resort's evolution. "We're showing if you haven't walked into Foxwoods in the last two years, you wouldn't recognize it," Foxwoods Chief Marketing Officer Suzanne Trout said.
All Mighty Dollar
The tribes are fighting for the right to jointly build a $300 million satellite casino in East Windsor, Connecticut, just 13 miles south from MGM Springfield. The state authorized the gaming venue to keep critical slot tax revenue in state, but the US Department of the Interior (DOI) refused to approve the Native American groups' amended gaming compacts.
The Connecticut gaming expansion bill signed by Governor Dannell Malloy (D) requires federal DOI approval.
Many believe MGM Resorts successfully lobbied DOI Secretary Ryan Zinke into refusing to comment on the matter. A federal judge ruled in September that Zinke has no legal obligation to review gaming compact amendment requests.
The Mashantucket and Mohegan Indians share 25 percent of their slot revenue with the state. That totaled $430 million in 2007. Last year, it was just $267 million, and 2018 will be even less.
In September, MGM Springfield's first full month in operation, gross gambling revenue from slots and table games totaled $27 million. In October, that number decreased 10 percent to $22.2 million, an 18 percent reduction.
Similarly to Connecticut, Massachusetts takes a 25 percent cut of slot revenue, but also a quarter of table game winnings. Between August 23 through October, the state has collected more than $14.6 million from the MGM casino.
Mohegan Marketing
MGM Resorts spent nearly a quarter of a billion dollars last year on advertising. And one marketing expert believes the company's bet on being the "first" in New England is a winning strategy.
University of Connecticut Marketing Professor Debanjan Mitra told the Hartford Courant that Mohegan is paying too much credence to the use of the word "first."
"MGM is the one who came up with 'first,' and now if you keep talking first, chances are the customers who see all the ads, the only thing that they will remember is MGM," Mitra explained.
Latest Casino Stocks:
Retrieving stocks data...
Retrieving stocks data...
Retrieving stocks data...
Retrieving stocks data...
Retrieving stocks data...