Massachusetts Sports Betting Approvals: DraftKings, FanDuel, Four Others
Posted on: January 20, 2023, 10:31h.
Last updated on: January 20, 2023, 11:01h.
Massachusetts sports betting is expected to begin before the end of the month. The Massachusetts Gaming Commission (MGC) concluded its marathon review of applications on Thursday by signing off on six additional operators.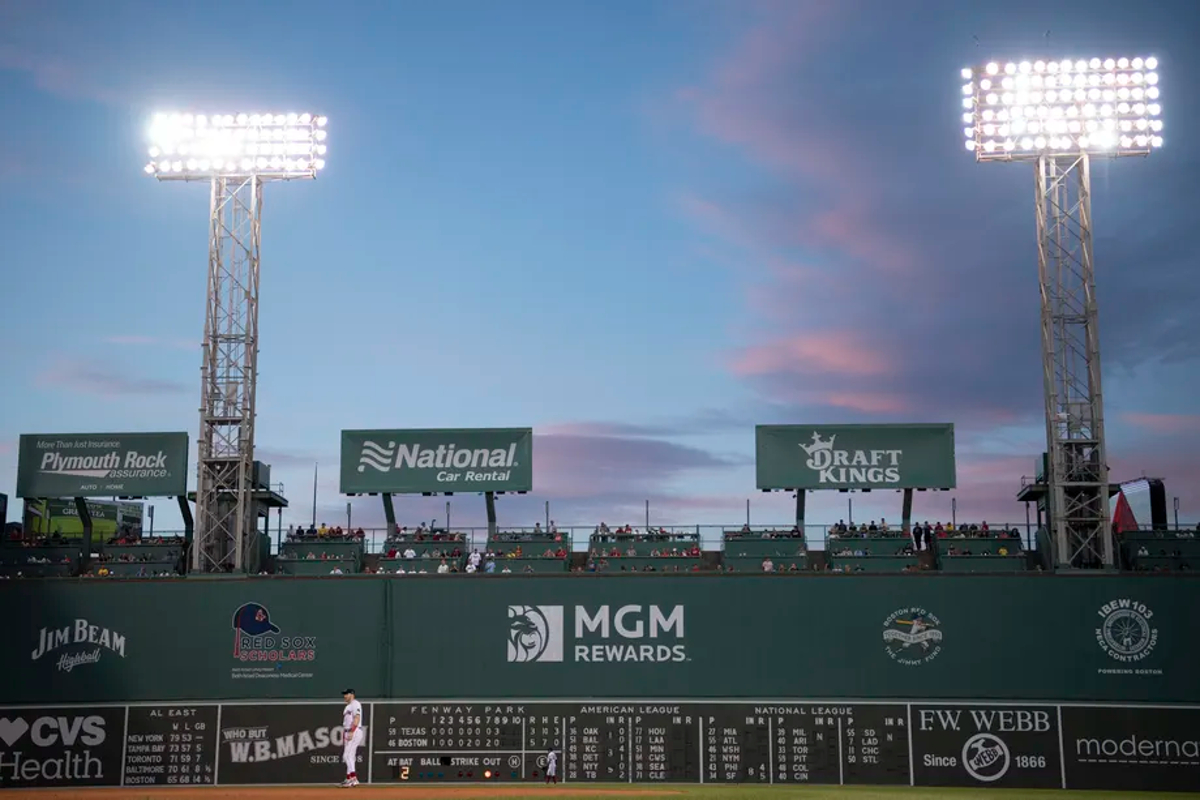 Since early December, the MGC has been spending most of its days considering sports betting applications for several different categories of licenses.
The gaming commissioners first granted the state's three casinos — Encore Boston Harbor, MGM Springfield, and Plainridge Park — their Category 1 sportsbook licenses. Those concessions allow the casinos to operate an on-site retail sportsbook and up to two online platforms.
The MGC then shifted its focus to the casinos' online sportsbook partners that will be tethered to the brick-and-mortar properties. Approvals were issued for WynnBet, BetMGM, Caesars Sportsbook, Penn Interactive/Barstool, and Fanatics Sportsbook.
Finally, the MGC considered Category 3 sportsbook applications — concessions allowing qualifying companies to operate sports wagering online without being linked to a casino. After hours of deliberation, the MGC ratified the applications for six fully online operators.
DraftKings, FanDuel, Bally's Interactive, PointsBet, Betway, and Betr were all deemed suitable by the MGC to acquire Category 3 permits. The distinction is especially satisfying for DraftKings, which has called Boston home since the company's founding in 2012.
Launch Imminent
Sports betting in Massachusetts became legal with Gov. Charlie Baker's (R) signature last August of bipartisan legislation that set the regulatory framework for gambling on sports. Less than five months later, the state is inching closer to debuting retail sportsbooks.
The expanded gaming will first be limited to brick-and-mortar casinos. MGC Executive Director Karen Wells told the MGC this week that the agency's testing systems are in place at the three properties.
We have confirmed that all betting should be tested in advance and that should be good to go," Wells told the five commissioners during their meeting on Thursday.
The MGC plans to observe third-party testing of each casino's sportsbook operations on January 30. Invited guests will be welcome to place small wagers that day. If things go smoothly, the MGC plans to open up the casino sportsbooks to the public on January 31.
The casinos have long had their sportsbook spaces ready to open. Assuming no major technical glitches or regulatory concerns arise during the January 30 testing, the WynnBet Sportsbook at Encore Boston Harbor, BetMGM Sportsbook at MGM Springfield, and Barstool Sportsbook at Plainridge Park will open before February.
Testing Party
The MGC has contracted Gaming Labs International (GLI), a New Jersey-based testing and certification agency, for its sports betting launch.
GLI claims to be the world's largest network of companies providing the gaming industry "with independent testing and evaluation services." The company says its experts provide "functionality and compliance assessments to a wide range of gaming machines, software, systems, and peripheral equipment."
Massachusetts gaming law requires that every gaming machine on a casino floor undergo independent testing and receive third-party certification before going into use. The MGC's go-to testing firms are GLI and BMM Testlabs, the latter being a Las Vegas-based firm that provides similar services to GLI.