Macau Positioned to Break All-Time Casino Win Record in 2019, Analysts Opine
Posted on: December 20, 2017, 03:00h.
Last updated on: December 20, 2017, 12:58h.
Macau casinos won a staggering $45 billion in 2013, but China's special gaming enclave has since been restrained due to anti-corruption measures implemented by People's Republic President Xi Jinping.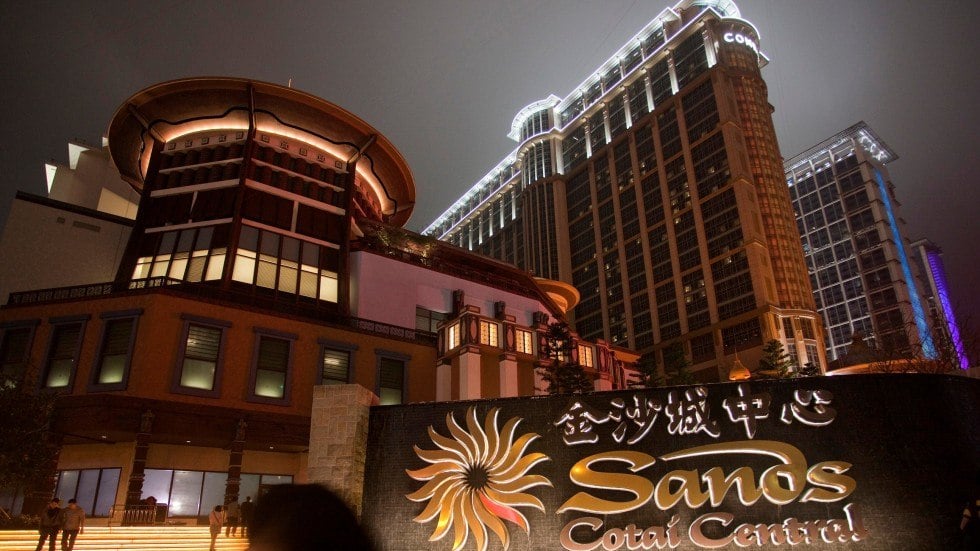 But with the crusade against junkets transporting VIP high rollers to the region easing, and Macau ready to post its first annual growth in four years, gaming analysts are bullish looking to the future.
While casino wins diminished to $27.9 billion last year, a $17.1 billion loss compared to the 2013 high, the return of VIPs, paired with casino resorts better catering to more of the mass market, is fueling some rather lofty revenue expectations. Macau gaming in 2017 is up 19.5 percent through November, and should that rate hold through December, the market will post a $33 billion win.
According to the consensus of 10 Bloomberg analysts, there's more where that came from.
"The VIP is making a strong comeback," Bloomberg Intelligence Gaming and Lodging Analyst Margaret Huang said this week. "As we move forward to 2018, we're certainly seeing some drivers that could make that sustainable."
The average prediction of the gaming experts calls for an additional 14 percent growth in 2018, and a possible record-breaking year in 2019, with the $45 billion ceiling being broken through. Experts at Morgan Stanley believe that number could hit $53 billion by 2022.
While Huang says VIPs still reign supreme, she added that general tourism and business travel is playing a more substantial role. "It's not just the VIPs. It's the new resorts on the Cotai Strip that's drawing that crowd (mass market)," Huang stated.
Continued Investment
The sense of optimism among Macau analysts is being validated by the ongoing commitments from the enclave's six licensed casino operators. Those who know the industry best, the research executives at the companies that have billions of dollars invested in Macau, remain positive on the region's outlook.
Sands China, the operating arm of billionaire Sheldon Adelson's Las Vegas Sands empire, is spending $1.1 billion to transform the aging Sands Cotai Central resort into a London-themed property. Late to the game in Cotai, MGM will open its $3.3 billion integrated casino resort next month.
China Concerns
The outlook across Macau is promising, but that's not to say the market is a sure bet.
A lingering unease comes from mainland China. Questions remain whether the federal government will reignite its crackdown of the flow of VIPs, and potentially mandate that more stringent regulatory oversights are implemented.
Macau's local officials are doing everything in their power to keep the People's Republic satisfied that its gaming industry is properly regulated. The special administrative region recently announced two in-depth reviews of gaming ahead of the 2020 and 2022 licensing renewal period.
Amid the VIP crackdown that lasted between 2014 and last year, many junkets closed up shop. In 2013, there were nearly 250 junket operators, but today, that number is just 126.
"Operators are learning to be smart," Huang explained. "China's regulatory risks are always looming in the background."
Similar Guides On This Topic