Macau Casino Stocks Dip on Below-Par May Performance
Posted on: June 4, 2018, 11:30h.
Last updated on: June 4, 2018, 11:12h.
Collective gross gaming revenue at Macau casinos fell short of analysts' expectations in May, causing the share prices of major players like LVS and Wynn Resorts to fall slightly.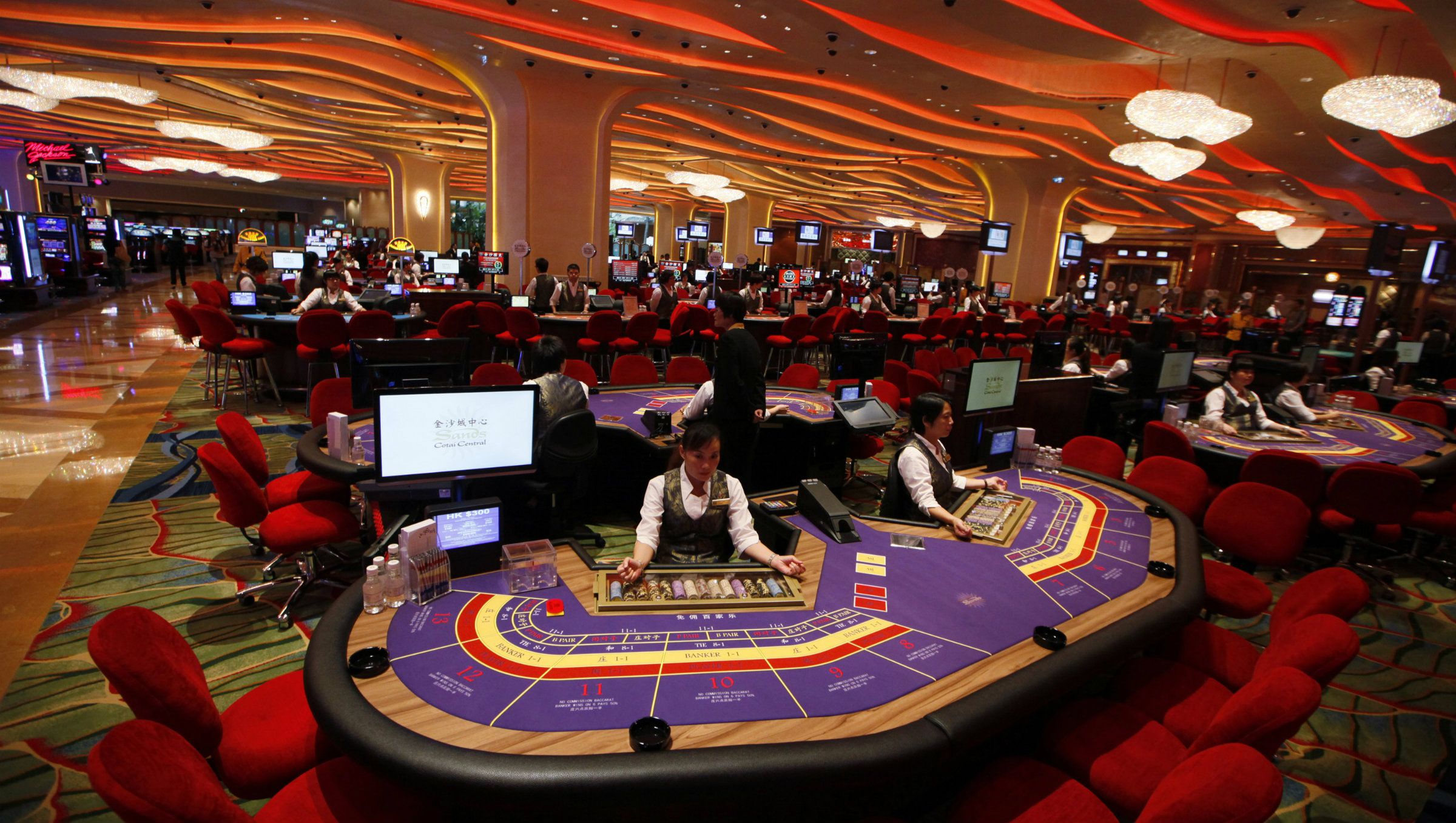 The enclave's revenues grew by 12 percent year on year, according to results released Friday by the Gaming Inspection and Coordination Bureau – significantly lower than analysts' expectations of 17 percent. It's a testament to Macau's remarkable comeback from its 2014-2016 slump, however, that growth of 12 percent is considered disappointing.
May represented the 22nd consecutive month of growth since Macau's casino economy bottomed out in the summer of 2016, after 24 straight months of decline. Analysts were quick to write the May figures off as a blip and remain bullish on the sector's continued prospects for growth.
DS Kim and Sean Zhuang of JP Morgan Securities (Asia Pacific) said last month's cooling of growth could be explained by the "extremely poor VIP luck" of one single junket operator, which, they said, shaved three percentage points off the total haul.
Currency Exchanges Shuttered
But Union Gaming Group analyst Grant Govertson said he believed the problem lay with the mass market and suggested Chinese police raids on dozens of illegal currency exchanges on the Gonbei border in mid-May could be to blame.
To prevent capital flight, Beijing imposes strict controls on the amount of money that can be transferred from the mainland into Macau, and the exchanges, which were converting yuen into Hong Kong dollars for mass market gamblers, were flouting the rules.
Meanwhile, analysts were buoyed by the expected opening later this year of the Hong Kong–Zhuhai–Macau Bridge (HKZMB). At 34 miles, it's the longest sea bridge in the world and will make Macau accessible by a 30-minute drive from Hong Kong International airport. It's expected boost international visitation and promote quicker economic integration between Hong Kong and the Pearl River Delta region.
World Cup a Distraction from Baccarat
A word of caution was reserved, however, for the soccer World Cup, which kicks off on June 14. The biggest betting event in the world has proved in the past to be a major distraction for Macau's gamblers, keeping them away from the baccarat tables.
"The tournament has historically accelerated the rate of month-to-month decline in Macau's market-wide gross gaming revenue," said Steven Wieczynski of Stifel Nicolaus Capital Markets. "We would not be surprised to see investors use the May comparison as a reason to take a breath and lock in profits ahead of what could be a tricky June period impacted by the forthcoming World Cup."
The last World Cup, four years ago, coincided with the first month of Macau's two-year decline, although that had a lot more to do with Beijing's "anti-corruption" drive than a three-week-long soccer tournament.
Similar Guides On This Topic