Las Vegas Strip Recovery Hampered By Too Many Hotel Rooms
Posted on: June 14, 2013, 05:34h.
Last updated on: October 26, 2021, 05:20h.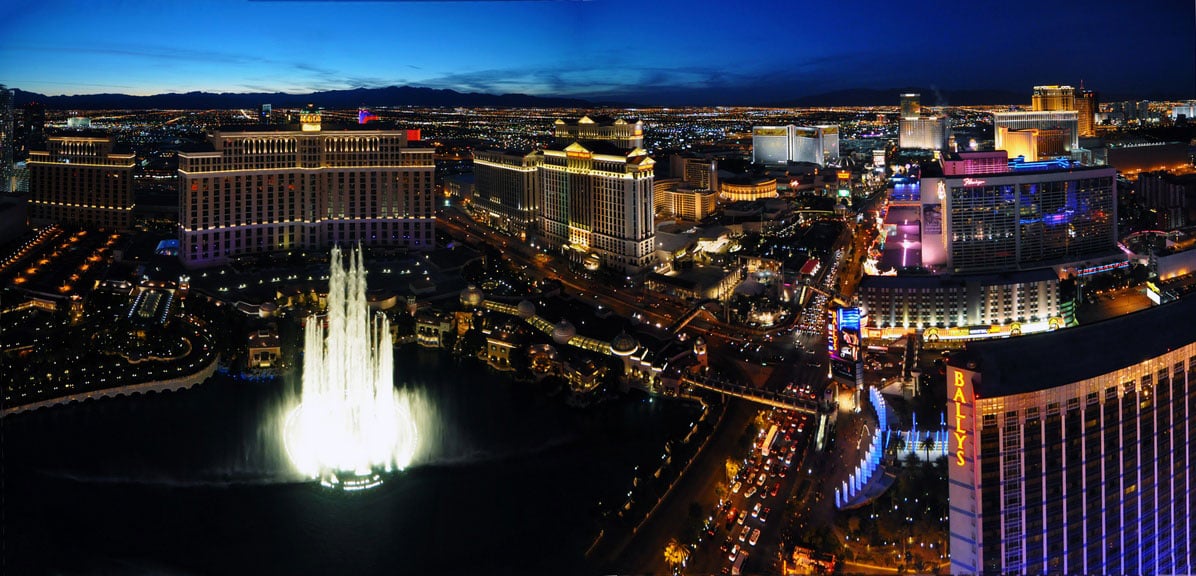 Build it, and they will come, the old saying goes; but when it comes to the Las Vegas Strip, apparently, you can build too much of a good thing. At least that's what casino industry analysts have to say about what they perceive as an overabundance of rooms on Sin City's most dazzling corridor.
"The 12 percent increase in room supply between 2007 and 2010 will continue to depress growth," Peggy Holloway, vice president and senior credit officer with Moody's, said in a statement. "Even with visitations at a record, hotel occupancy has been essentially flat and room rates have seen only modest increases, suggesting the Strip's hotel capacity is built for stronger economic conditions than exist today."
Slow Growth
A recent Moody's report shows expectations for gaming revenue and room rate growth, forecasting a gross domestic product forecast of between 1.5 and 2.5 percent growth for this year, and then 2 to 3 percent for 2014. But that will still leave the Las Vegas Strip at below its last glory days in 2007, before the recession knocked the socks off of the gambling mecca.
Occupancy rates in Vegas have been a respectable 83.3 percent, according to the Las Vegas Convention and Visitors Authority (LVCVA). That's up a smidge from last year's 82.8 percent. Interestingly, Vegas-bound gamblers, like other U.S. travelers, seem to be more willing to splurge on a swank hotel room than they are to up their gambling bankrolls when they arrive, according to new data from the U.S. Bureau of Economic Analysis.  So casino-resort operators – which is mostly what makes up the higher end Strip properties – will most likely keep adding to the pizzazz factor for their rooms, as higher-margin hotel rooms look to be making a comeback faster than actual gaming revenues.
Higher End Will Bounce Back First
This means that the Strip's highest-end properties, like the Wynn, the Venetian and the Bellagio, are best positioned to come back fastest since they cater to a more well-heeled crowd of luxury travelers who will be willing to pay higher room rates to stay at their favorite hotels.
As for what lies ahead, Holloway says there's not much new inventory coming on board anytime soon, other than SLS Las Vegas, which must be music to casino executives' ears.  At least until 2017, when the planned Resorts World Las Vegas by Genting Group of Malaysia opens up with its $2 billion project with 3,500 new rooms.
At least that's good news for the people who work in housekeeping.
Similar Guides On This Topic