Las Vegas Nightly Rates Hit Year Lows in June, as Sin City Visitation Slows
Posted on: August 2, 2018, 09:15h.
Last updated on: August 2, 2018, 09:11h.
Las Vegas Strip rooms were had on the cheap in June, as overall visitation slowed to Southern Nevada.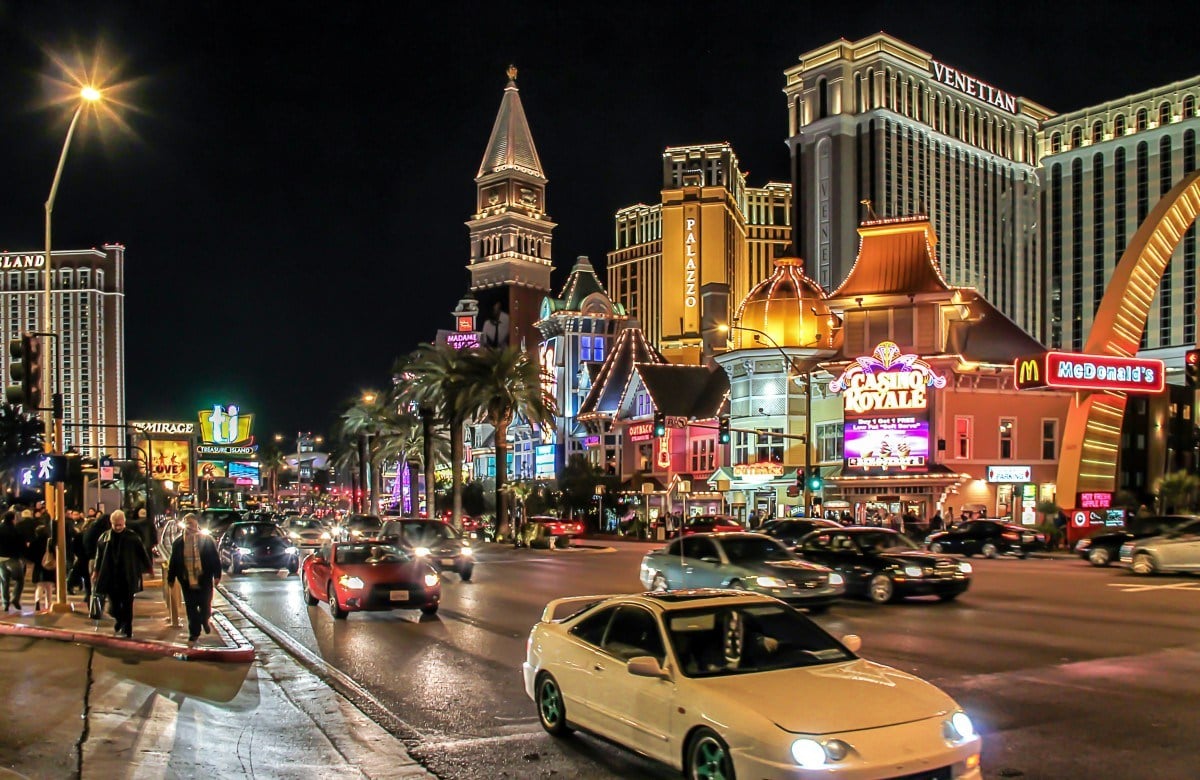 The desert sun has been scorching this summer, with temperatures routinely hitting triple digits. But visitation to Las Vegas cooled off in June.
The Las Vegas Convention and Visitors Authority (LVCVA) reports that visitor volume totaled 3.56 million people during the month, a 1.1 percent year-over-year drop. That equates to 40,300 fewer people in town.
Citywide occupancy came in at 90.6 percent, a two percent decline, while Strip occupancies fell even further (-2.6 percent). With more rooms available, those who did travel to Las Vegas saved a few bucks.
The going nightly rate on the Strip was $116.41, the lowest average daily charge so far in 2018. Downtown casino hotels said their rooms were occupied 81 percent of the time on an average rate of $63.84.
Monthly comparisons can often be misleading due to how a particular month falls on the calendar. But June 2018 actually had one more weekend day than June 2017.
McCarran International said 4.3 million people arrived and departed through its terminals, a 2.8 percent increase.
Las Vegas was on pace in 2017 to post a new visitation high before the October 1 mass shooting. The city ended the year with total arrivals down 1.7 percent compared to 2016 when a record 42.9 million people descended on Sin City.
Conventions Up, Public Down
The LVCVA reports that despite the Electric Daisy Carnival being held in May this year instead of June, overall convention attendance was up nearly three percent. That was predominantly due to Infocomm and the American Water Works Associations hosting their annual events in Las Vegas this year, as well as the annual JCK jewelry trade show kicking off the month.
The fact that convention attendance increased and yet overall visitation was still in the red might hint that changes around town that have angered both out-of-towners and locals might be hurting arrivals.
Las Vegas Advisor Anthony Curtis said earlier this year that increased daily resort fees, and the elimination of free parking up and down the Strip, are both keeping tourists away and angering residents.
"Everyone hates resort fees, but the parking fee is even worse," Curtis told the Los Angeles Times in May.
Everyone wants some kind of comp. The most basic comp is free parking. That was the one comp that everyone got. I really do think that these fees are starting to cause people to second-think a trip here," he concluded.
Visitor volume in Las Vegas is down about one percent, or roughly 178,300 fewer guests, through the first half of the year.
Gaming Still Climbs
Fewer visitors stayed in Las Vegas in June, but casino floors nonetheless pulled in more gross gambling revenue (GGR).
As Casino.org reported this week, Strip casinos won nearly $524 million, a strong 5.4 percent increase. Clark County as a whole saw GGR total $790.9 million, a 3.5 percent bump.
Driven by a strong performance in Reno where GGR surged almost 20 percent, statewide gambling revenue was up 4.2 percent for the month.
Similar Guides On This Topic