Nevada Casinos Revenue Hits $933M in June, Industry Posts Fifth Consecutive Monthly Gain
Posted on: July 31, 2018, 04:00h.
Last updated on: July 31, 2018, 04:12h.
Nevada casinos posted gross gambling revenue (GGR) totaling $933 million last month, a 4.2 percent increase and the state's fifth consecutive monthly gain.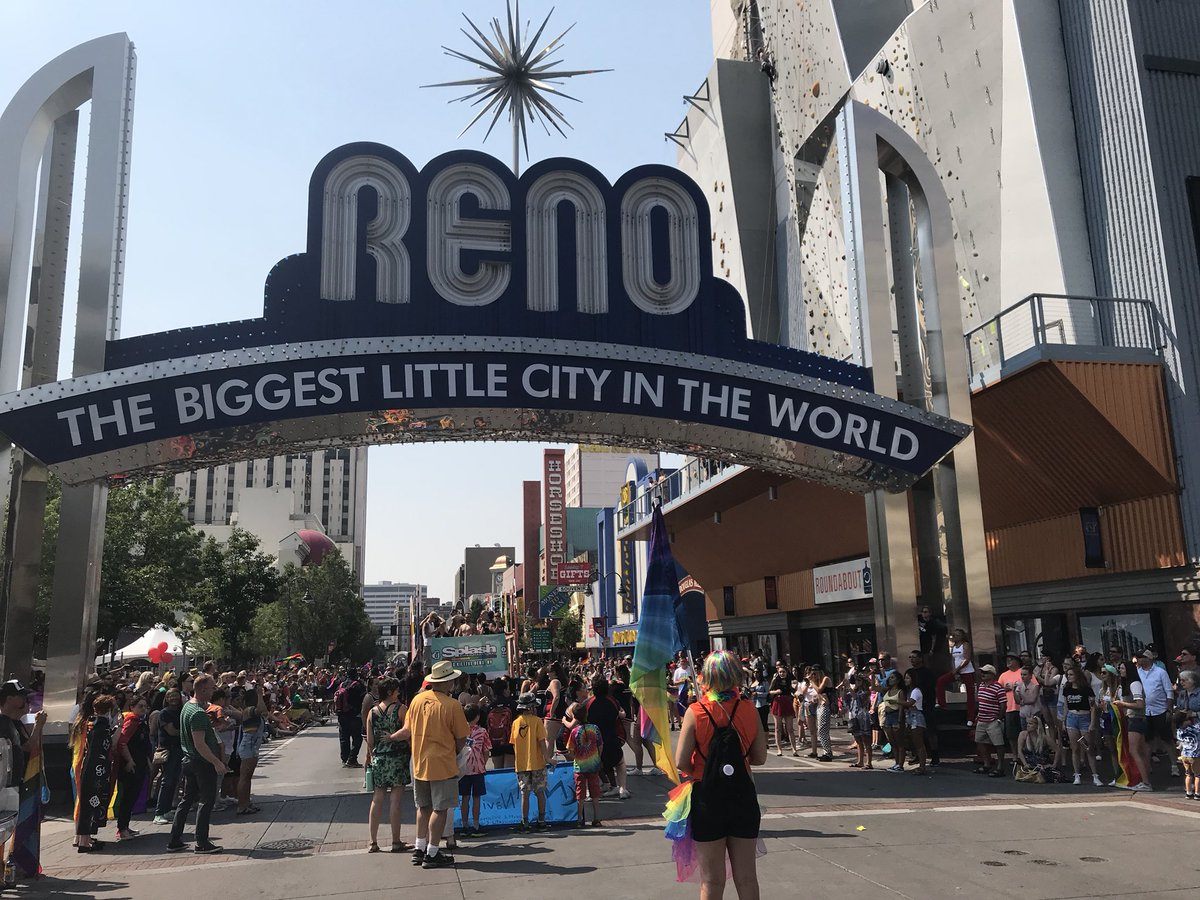 Figures from the Nevada Gaming Control Board (NGCB) show that Reno played an important role in the June report. Casinos in "The Biggest Little City in the World" saw GGR surge nearly 20 percent to $59.4 million.
In Las Vegas, Strip casinos collectively generated a win just shy of $524 million. That represents a gain of more than five percent compared to June 2017.
Downtown Las Vegas finally cooled off. GGR along Fremont Street and the surrounding vicinity totaled $44 million, a 4.4 percent decline.
June ends the 2017-18 fiscal year for NGCB reporting. Gross gambling win was up 3.2 percent over the last 12 months to $11.8 billion. The Strip accounted for $6.6 billion, which was two percent more than the casinos made a year ago.
Slot Win Decreases
In what the Las Vegas Review-Journal describes as "a rare decline," slot machine win fell 3.3 percent across Clark County last month. The gaming terminals won $472.5 million.
Megabucks machines, as well as $5, $25, and $100 slot gaming terminals, all posted substantial losses. Penny slots lost one percent, and quarter slots were down more than three percent. Nickel slots were the lone bright spot, which won $39 million, up 13 percent.
Tables saved the month not only for Clark County, but the state as a whole.
Nevada casinos saw slot gross gambling revenue dip 1.2 percent in June to $593.1 million. But table games came in 15 percent higher to offset the slot decline and push the month to a gain. Tables won $339.8 million.
Trending Upwards
June didn't eclipse the $1 billion mark that the industry did in January, February, March, and May, but the month was yet another strong showing for the Silver State.
It's not just Nevada that's winning big on gambling. A recent study from analyst Ken Adams for CDC Gaming Reports found that GGR is up nearly three percent in 2018 nationwide.
All of the stars are in alignment in 2018 for the gaming industry," Adams declared.
Despite potential lingering effects from the October 1 mass shooting, criticism over increased casino resort fees, and the removal of free parking along the Strip, the industry appears strong.
NGCB Senior Research Analyst Michael Lawton told the RJ, "Six in a row, don't jinx it." July 2018, however, might be poised to snap the GGR increase run Lawton is hoping for. A difficult calendar comparison will be blamed if it does.
This July had only eight Saturday and Sundays, while July 2017 was afforded 10 weekend days. GGR for July 2017 totaled $997.97 million, which was a 1.7 decline compared to 2016.
Similar Guides On This Topic