IGaming Entrepreneur Conference Hits London November 9th, We Meet Organizer Michael Caselli
Posted on: October 29, 2015, 01:17h.
Last updated on: October 29, 2015, 03:20h.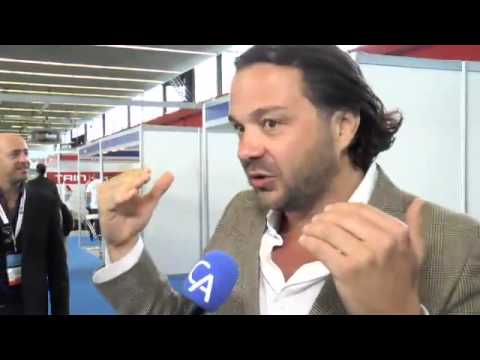 For all the challenges it faces, the online gaming industry is experiencing a period of innovation, as new trends and new tech, often pioneered by small but ambitious young companies, emerge to breathe new life into the sector.
As increasing regulation and industry compliance across the globe builds the confidence of new investors, there may never have been a better time to be an online gaming entrepreneur.
Step forward the inaugural iGaming Entrepreneur Conference, which rolls into London on November 9th.
Casino.org chatted exclusively to organizer and industry publishing veteran Michael Caselli of iGaming Business about what to expect.    
Michael, you've been in this industry since the beginning. What did you identify in the current climate that made the timing ripe for this conference?
In the last few years there has been a lot of progress, in terms of legislative changes, to the way the industry is regulated and that's given private investors and investors outside our sector the confidence to come in.
So for the last couple of years I've been getting a lot of queries from venture capitalists, angel investors and incubators who are trying to find deals within our industry.
And we also have a lot of great ideas for our industry that are looking for funding, so it just seemed the right time, now, to put those two parties together.
The conference is very inclusive in the sense that innovators in e-sports and skill-gaming are also welcome. Do you see these trends as being integral to online gambling's future?
I think there's going to be a lot of diversification into any form of entertainment that's related to things you can gamble on.
I think part of the driver for that is the United States, where obviously the legislation for real money online gambling is not proceeding at a rapid rate and casinos are wondering what they can do instead.
So they're looking at all these ancillary products that you wouldn't call hardcore or traditional casino gaming, but they're products that they can then offer to a database of people who like their traditional gambling products.
It seems there are a lot of younger, smaller tech companies coming into the gaming industry than there were five or ten years ago.
Yeah, I think there's a lot more opportunity.
The platforms have opened themselves up over the last few years so that you can get all kinds of different games onto one platform, whereas before operators were only offered the games the platform provider wanted them to have.
So there are a lot of third-party slots developers and games developers out there that are now being included in these platforms.
And that model didn't exist seven years ago.
Right, give us the pitch.
Sure. Well, first and foremost it's almost like an old-school .com venture capital fair.
So the main goal is to get investors together with good projects.
We're going to have between 15 and 40 projects on site, and we're going to be bringing 50 investors who have an interest in investing in this space.
Beyond that, every project is going to get a two-page executive summary sent out to a wider base of 100 additional investors and they will have the opportunity to come and look at those projects and speak directly to the guys involved.
There's also a conference element.
There are morning sessions for entrepreneurs: one of the sessions teaches them about what's expected from their pitch and business plan; another is about the realities of actually raising money for a start-up.
Investors have a similar morning session, where we talk about the legal aspects of this industry and regulation and things to look out for from that point of view.
And they have another session about the opportunities within the sector.
Then there are plenary sections all afternoon, which include everything from panels of successful entrepreneurs, to successful investors, to presentations on what you do once you've raised the money and launched your project.
We also have a pitch panel, which more than anything else gives an opportunity for other entrepreneurs in the room to look at other pitches and styles.
There's a lot for everybody.
There sure is. Interested parties should visit try.igamingbusiness.com/igaming-entrepreneur-conference-interest/ to book tickets or get more information.
Most Read