Hawthorne Plans to Halt Thoroughbred Racing Next Spring While Building Casino at Illinois Track
Posted on: August 5, 2019, 10:53h.
Last updated on: August 6, 2019, 01:39h.
Hawthorne Race Course has submitted a request to the Illinois Racing Board (IRB) for fewer race dates in 2020. The Cicero track, though, has a good reason for that, as plans are in the works for a casino on the grounds.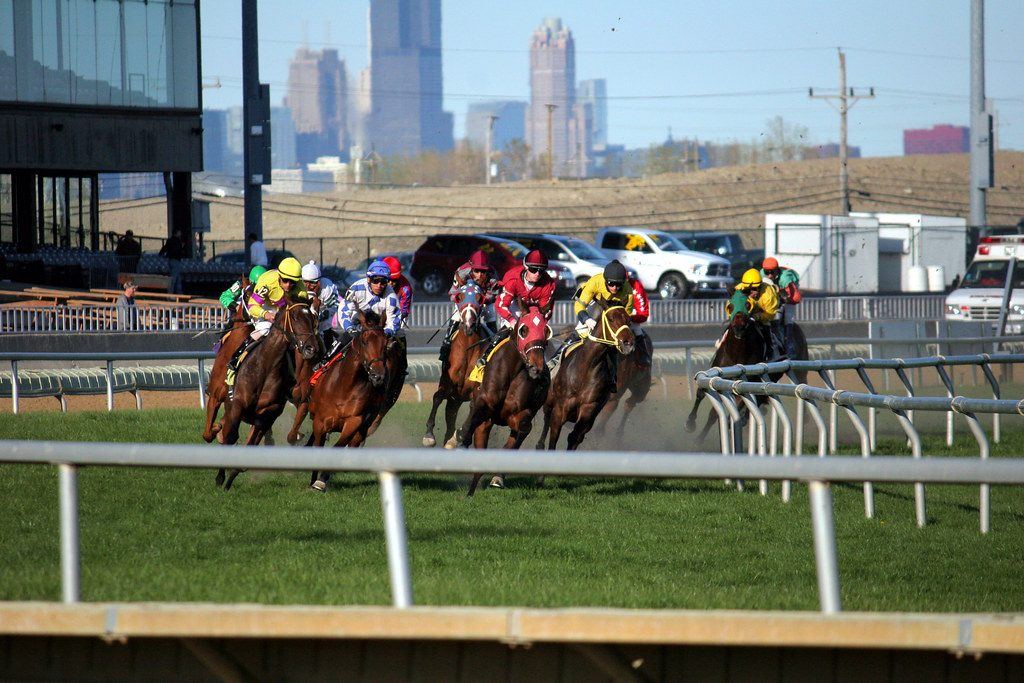 According to the IRB, officials at Hawthorne have proposed holding live racing for just 37 days next year. Instead of holding live thoroughbred racing during the spring, officials will use that time to build out the casino.
The long-term benefits to Illinois horse racing that come with casino-style gaming at the race track are vital to the success of our industry, but such a development will require some short-term disruption," said Tim Carey, Hawthorne's president and general manager, in a statement to Casino.org. "The horsemen who race at Hawthorne understand this and have been very supportive of our proposed racing schedule for 2020 while we are under construction."
This year, thoroughbreds ran at Hawthorne from Jan. 4-12 and March 15 to April 27. The track will resume thoroughbred racing on Oct. 10 through the end of the year. Live racing will run Thursday-Saturday from Oct. 10 to Nov. 23. From Nov. 29 to Dec. 28, racing will occur on Fridays and Saturdays.
Per the track's 2020 request, racing would occur on Jan. 3-4, but then it would not pick up again until Oct. 2.
Arlington Park, the other track in the Chicago area, plans to run its normal racing schedule, with live racing up to four days a week from April 27 to Sept. 30.
The IRB will hold a hearing on the race dates on Sept. 17 in Chicago.
Up to 1,200 Seats Available
Hawthorne can add casino gaming thanks to SB 690, the expanded gaming bill Gov. J.B. Pritzker signed into law on June 28.
According to the law, tracks like Hawthorne can receive up to 1,200 seats for electronic gaming.
Track officials did not respond to requests on the amount of time it will take to build the casino or how much the track will invest in the construction project.
While thoroughbred racing will go dark next spring, Hawthorne still plans to hold the Suburban Downs harness racing cards from February through September. Those races will be held at night on weekends.
Sports Betting Agreement Finalized
The casino isn't the only new gaming attraction Hawthorne has planned. Last month, the family-owned track announced a partnership with PointsBet to open a retail sportsbook at the track. The two companies entered into a 20-year agreement.
The deal not only covers the track, but it gives PointsBet entry into Hawthorne's off-track betting network and allows the company to roll out its mobile application statewide. Without a retail sportsbook, PointsBet would have been required to wait 18 months before offering its mobile application.
While Chicago will have a new casino as a result of the expanded gaming law, and the city's sports stadiums can open sportsbooks at or near their facilities, Hawthorne will be in a prime position to serve a sports-rabid metropolis of nearly 10 million people. The track is located just 15 minutes from downtown Chicago. In addition, the signature skyline can be seen from Hawthorne's first turn.
While neighboring states like Iowa and Indiana are working to launch sports betting within the next few weeks, Illinois officials have not yet announced when the first wagers may be accepted at its sportsbooks.