First Pennsylvania Tavern Gaming License Awarded, But Few Bars Line Up
Posted on: March 11, 2014, 05:30h.
Last updated on: March 11, 2014, 01:56h.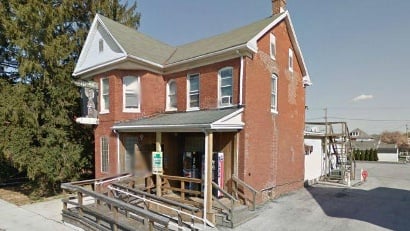 Okay, so maybe tavern gambling isn't coming to thousands of establishments in Pennsylvania quite yet. But at least there's one tavern that has been approved to offer small games of chance in the near future.
Tavern #1
The Midway Tavern in Hanover, Pennsylvania has become the first bar in the state to earn a gambling license, as the Liquor Control Board voted in favor of granting them the right to operate small games of chance last week. The vote makes the tavern – located in south central Pennsylvania – the first to earn that distinction under the three-month-old law.
The bar's owners must now just pay a $2,000 fee, and they can start offering games like raffles, drawings, and pull-tabs to their customers. The games are considered "small," based on the prize limits: bars can only offer up to $2,000 in a single game and $35,000 each week, and only one raffle can be held each month.
The small games of chance marked the first gambling expansion for Pennsylvania since 2010, when table games were first allowed at the state's many casinos. The state had been looking for ways to increase revenues after the recession had thrown their budget for a loop.
Increasing revenue was again the motivation behind the latest expansion. Based on the results of a similar law in Indiana, Pennsylvania thought that the Liquor Control Board would grant about 2,000 licenses to bars and taverns across the state. That, they hoped, could bring in as much as $100 million in new revenue for next year's budget.
Few Applications Blamed on Bureaucracy
But shockingly, only 10 applications for licenses have been received by the Liquor Control Board so far. Despite the fact that taverns had said they were interested in having such games in their establishments, it appears as though the amount of red tape – particularly when it comes to background checks – has scared off most owners. Even moves to raise the prize limits and expand the number of games allowed have only had a minimal effect so far in drumming up additional interest.
But the paperwork and scrutiny didn't scare off Ronda Zeigler, who owns the Midway Tavern with her husband Barry. Her background in banking helped her quickly find the relevant information when filling out forms, and the Zeiglers had wanted to offer small-time gambling for many years now – making them a perfect fit for the law.
Still, even they found the forms to be complex.
"I think [the form] needs a checklist of what you need and where you [can] get that information," Ronda Zeigler said.
Barry estimates that it will take at least five years before their bar breaks even on the pull-tab machine they plan to install on one of their walls. Between the machine and the licensing fees, they could spend up to $9,000 simply getting the game setup. Plus, there's a 65 percent tax on the profits the bar makes from the pull tabs.
"I'm not going to get rich [from this]," Barry said.
Still, he believes that in the long run he'll come out ahead, especially if the machine gets people in the door to buy food and drinks. He also hopes that their experience will help other tavern owners get a handle on what to expect if they apply for a license.
"We're the first, so hopefully we'll figure out the kinks for everybody else," he said.
Similar Guides On This Topic
Most Read

Latest Casino Stocks:
Retrieving stocks data...
Retrieving stocks data...
Retrieving stocks data...
Retrieving stocks data...
Retrieving stocks data...