Everi Buying Select Video King Assets for $59M
Posted on: April 11, 2023, 01:57h.
Last updated on: April 11, 2023, 02:18h.
Everi Holdings (NYSE: EVRI) announced Tuesday it's acquiring certain assets of Video King for $59 million. It's a deal the buyer says will be immediately accretive to cash flow and adjusted earnings before interest, taxes, depreciation, and amortization (EBITDA).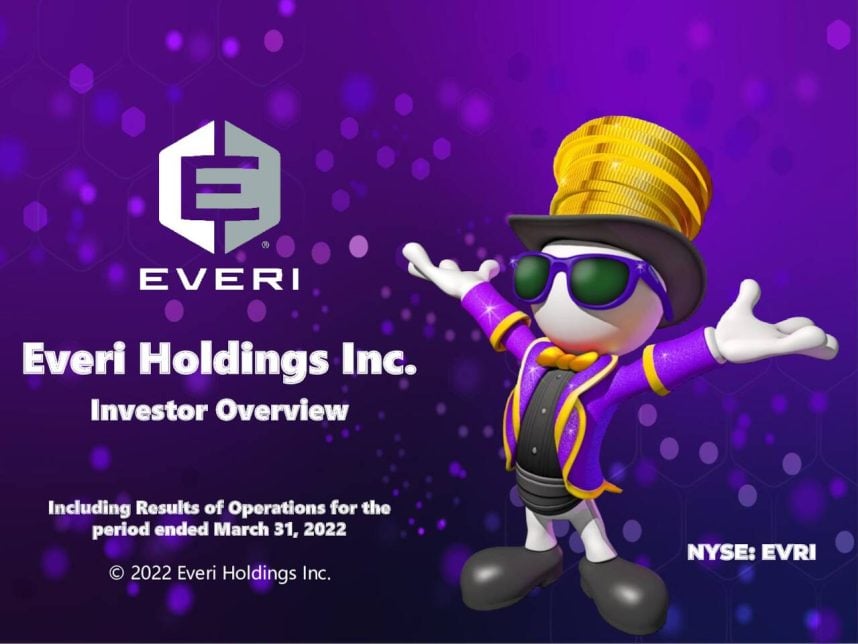 The transaction, which is expected to bolster Everi's games segment, is expected to close in 60 days pending customary closing conditions. It includes the bulk of Video King's assets, and the buyer is using cash on hand to pay for it.
The acquisition is expected to provide Everi with complementary assets and an established customer base to enable additional growth in its Games segment. Currently licensed in approximately 60 jurisdictions, Video King is expected to expand the addressable market for Everi's player-popular digital gaming content," according to a statement issued by the Las Vegas-based buyer.
Everi has a penchant for bolt-on acquisitions aimed at diversifying its product lineup and adding to its fintech and iGaming segments.
Video King Deal Checks Those Boxes
Privately held Video King, which posted 2022 revenue in excess of $25 million, delivers to Everi steady revenue and a diversified installation base.
The target's 2022 sales were derived "primarily from recurring revenues generated by an installed base of more than 50K portable electronic bingo tablets in tribal casinos, commercial casinos, charitable bingo halls, military bases, and cruise lines, as well as from the sale of traditional bingo equipment and consumable products," according to the statement.
While Everi's fintech story is an increasingly prominent part of the equity thesis, it's also still in its early innings. The company's gaming device business is levered to the ongoing recovery in visitation levels at the Las Vegas Strip and regional and tribal casinos. That's while its fintech operation is tethered to the still-nascent move by operators to cashless gaming.
B. Riley analyst David Bain, who applauded Everi's deal for Video King, believes there may be more benefits for the buyer than initially meet the eye.
"$25M in revenue divided by 55,000 units is $455 per unit, per y,ear, or $1.25 per unit, per day. We believe Video King is paid a flat monthly rental fee with a small component of percentage of game play. EVRI could incorporate proprietary content and potentially capture incremental EBITDA for each device, in our view," he wrote in a note to clients on Tuesday.
He reiterated a "buy" rating on Everi with a $35 price target, implying the shares can more than double from current levels.
Everi Video King Integration Opportunities
There are reasons to believe Everi could leverage Video King as an avenue for the integration of slots content, a move Bain believes could pay dividends over the long term.
For example, if added content creates $5 of additional hold per unit, EVRI would likely garner ~10% of the hold, or $0.50 per unit. $0.50 × 55,000 units x 365 days is over $10M, almost all of which would fall to EBITDA, in our view, which would combine with Video King's CY22 ~$9M of EBITDA," noted the analyst.
Bain added that Everi's existing client base could boost the placement of Video King offerings, potentially lifting longer-ranging revenue.