Entire Delaware Online Gambling Market Valued at Less Than $2 Million
Posted on: January 21, 2016, 11:42h.
Last updated on: January 21, 2016, 11:44h.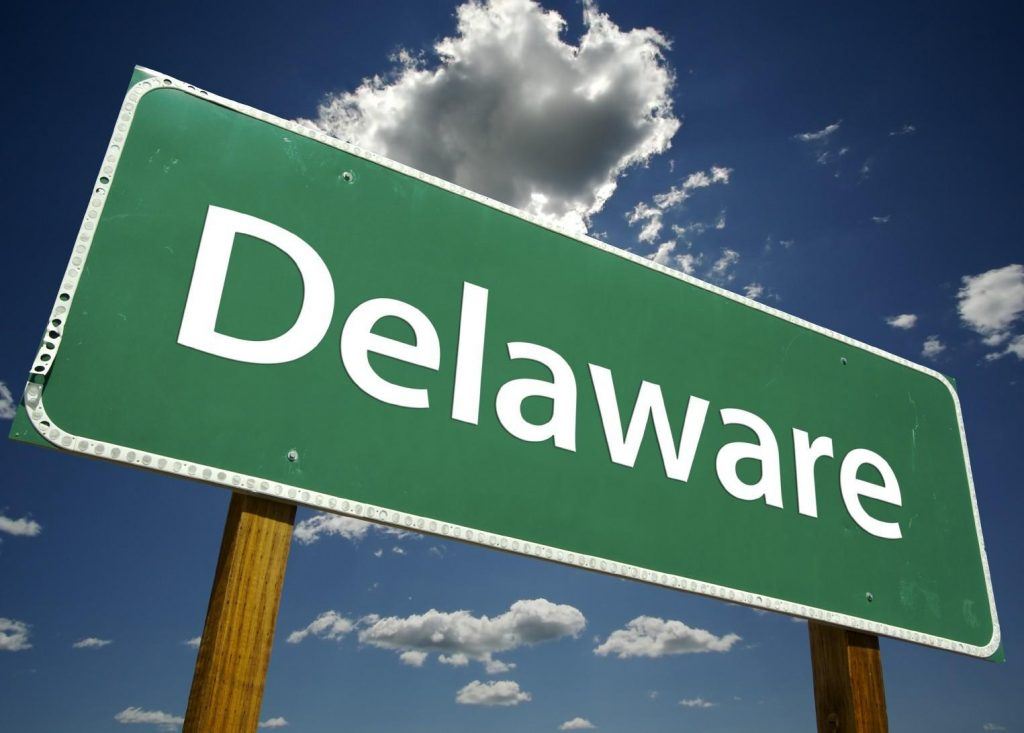 Delaware online gambling enjoyed a wildly successful 2015, by the standards of any respectable business model blueprint. The state's three operators soared almost 30 percent over the past 12 months, as Internet casinos brought in $1.8 million in net revenues for the full year, about $522,000 more than in 2014.
The market is heading into 2016 with plenty of momentum. The month of December saw net revenues increase six percent compared to the same timeframe in 2014. It also saw 417 new account registrations created, the second highest amount of any month in 2015.
That's the good news. The bad news is that the total market value is still less than $2 million, or about one-third of the purse offered at the FedEx 400, a single NASCAR event held at Dover International Speedway in the state's capital city.
Too Small to Win
The overwhelming majority of revenues being generated by Delaware online casinos come from video lottery formats. The online gaming homes of Delaware Park, Dover Downs, and Harrington Park generated $1.69 million in gross revenues and $129,985 in net proceeds from lottery terminals online.
Online table games and poker rake and fees accounted for just over $50,000 in net income for December, probably less than a very small Las Vegas land-based poker room makes in a day.
The main hurdle with table games (and specifically poker) is player liquidity. With a total population of fewer than one million in Delaware (who obviously aren't all playing online), there simply aren't enough residents sitting down to Internet games to bring substantial profits to operators.
The interstate compact reached with the iPoker-friendly state of Nevada launched last spring was supposed to help ease those burdens, but after back-to-back poker take increases for Delaware platforms, the market recoiled.
Though it's easy to simply blame the poor poker performance on an inadequate population, it's worth noting that while New Jersey is approximately nine times the size of Delaware in terms of population, its iPoker industry is 64 times more profitable.
Dover Downs Way Down
The gloomy online gaming market in Delaware is probably the least of concerns for Dover Downs Gaming & Entertainment (DDE). The New York Stock Exchange (NYSE) recently informed the struggling owner of the Dover Downs Hotel & Casino, Dover International Speedway, and horse racetrack that its stock price has now traded below $1 for 30 consecutive days, a condition that would warrant the company's removal.
Dover Downs is out of compliance of NYSE rules that require a stock to be trading at a minimum of $1. DDE now has 180 days to reach an average of more than $1 for one consecutive month, or else the stock will be removed from the market.
Dover Downs took out a $90 million line of credit in 2011 and secured additional financing in 2014 to stay afloat. The company reported a comprehensive loss of $4,292,000 in 2014, its most recent full-year earnings report.
It will be tough, if not impossible,to repay such a substantial loan with interest when the company overall is losing millions each year. Should Dover Downs fold or become part of a takeover, that could place additional strains on iGambling in Delaware, as the company is currently responsible for 43 percent of the market.