Donald Trump Jumps Into GOP Presidential Race With No Excuses For Being a Money Man
Posted on: June 16, 2015, 12:29h.
Last updated on: June 16, 2015, 12:33h.
Donald Trump has never  shied away from a chance to go on camera and say what he thinks, be it politically correct or otherwise. So it should surprise no one that his announcement that he's joining the dozen plus Republican presidential candidates already running would be anything but dull.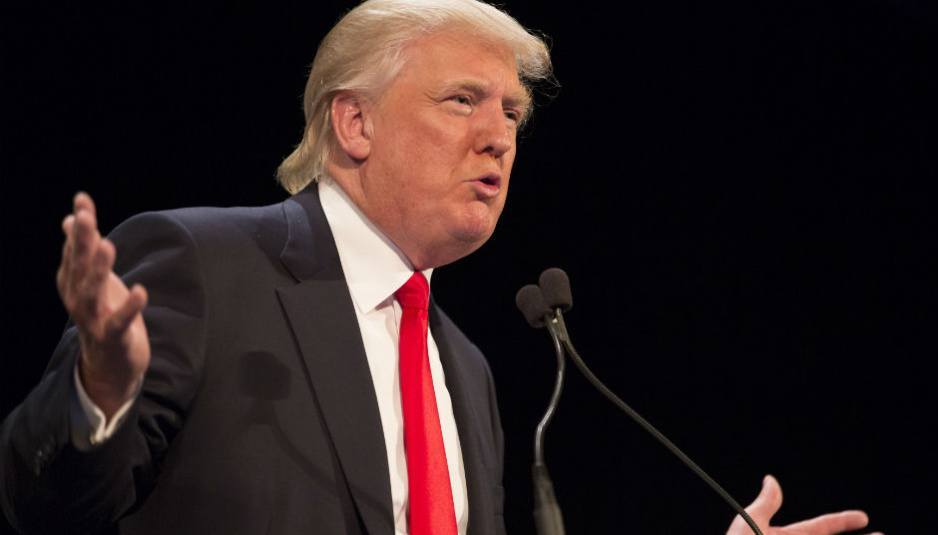 Trump announced his bid for the GOP nomination on Tuesday in a long speech at the Trump Tower in the heart of New York City's key borough of Manhattan, where he holds court.
The Donald's speech hit on a number of different points, including the idea that he would bring some of his business acumen into the Oval Office were he to win the job.
Wants to Improve US "Brand"
"We need someone who can take the brand of the United States and make it great again," the tycoon and television reality show star said.
Saying that "the American dream is dead," Trump promised to be "the greatest jobs president that God ever created…So, ladies and gentlemen, I am officially running for president of the United States, and we are going to make our country great again," he promised.
Trump has been an outspoken critic of Democratic President Barack Obama, and has had plenty of criticism as well for many of the other candidates in the Republican field for 2016. He's hoping that his wealth and fame can set him apart from the pack, and has called himself the "most successful person ever to run for the presidency."
Many Know Trump As "Apprentice" Star
But despite all of his success over a decades-long career in business, which according to Forbes has left him with an estimated net worth of $4.1 billion, most Americans may now know Trump as a reality television star. Trump was the central figure in The Apprentice (and later, The Celebrity Apprentice), where he became forever connected to the catchphrase "you're fired."
Between the television show and his fame as a businessman, Trump has a level of notoriety that few of his opponents could dream of matching. And he's hoping to ride that fame to a position of relevance in the nomination fight.
Right now, Trump is certainly not in the top tier of candidates, however. According to Real Clear Politics, he is averaging just 3.6 percent in the last five national polls of Republican voters, far behind leaders like former Florida Governor Jeb Bush, Wisconsin Governor Scott Walker, and Florida Senator Marco Rubio. But that figure would put him in ninth place out of the 15 or so major potential GOP candidates, which would land him a spot in the early televised debates.
Trump's candidacy seems like a long shot, and there's some doubt among political analysts as to how serious he really is about the campaign. While he has suggested that he could easily self-fund a serious primary campaign and would be willing to do so, others believe that his real goal may be to be a part of the GOP debates before dropping out.
Long History in American Casino Industry
But if Trump were to somehow become president, it's likely that he would be a friendly figure to gamblers in the United States. Trump once owned three casinos in Atlantic City, including Trump Plaza, Trump Marina, and the Trump Taj Mahal. He was also a strong proponent of bringing sports betting to New Jersey in the 1990s.
The business mogul has also expressed support for online gambling in the past, as well as an interest in profiting from the industry.
"This has to happen because many other countries are doing it and like usual the US is just missing out," Trump told Forbes about Internet gaming back in 2011. "The US is missing out and New Jersey is missing out and everyone else is getting it."