Dallas Cowboys Owner Jerry Jones Says Sports Betting Will Increase NFL TV Contracts by 50 Percent
Posted on: September 5, 2019, 12:57h.
Last updated on: September 6, 2019, 01:50h.
Dallas Cowboys owner Jerry Jones is fully embracing the legalization of sports betting, as the billionaire believes expanded gaming on professional football will only help increase television ratings.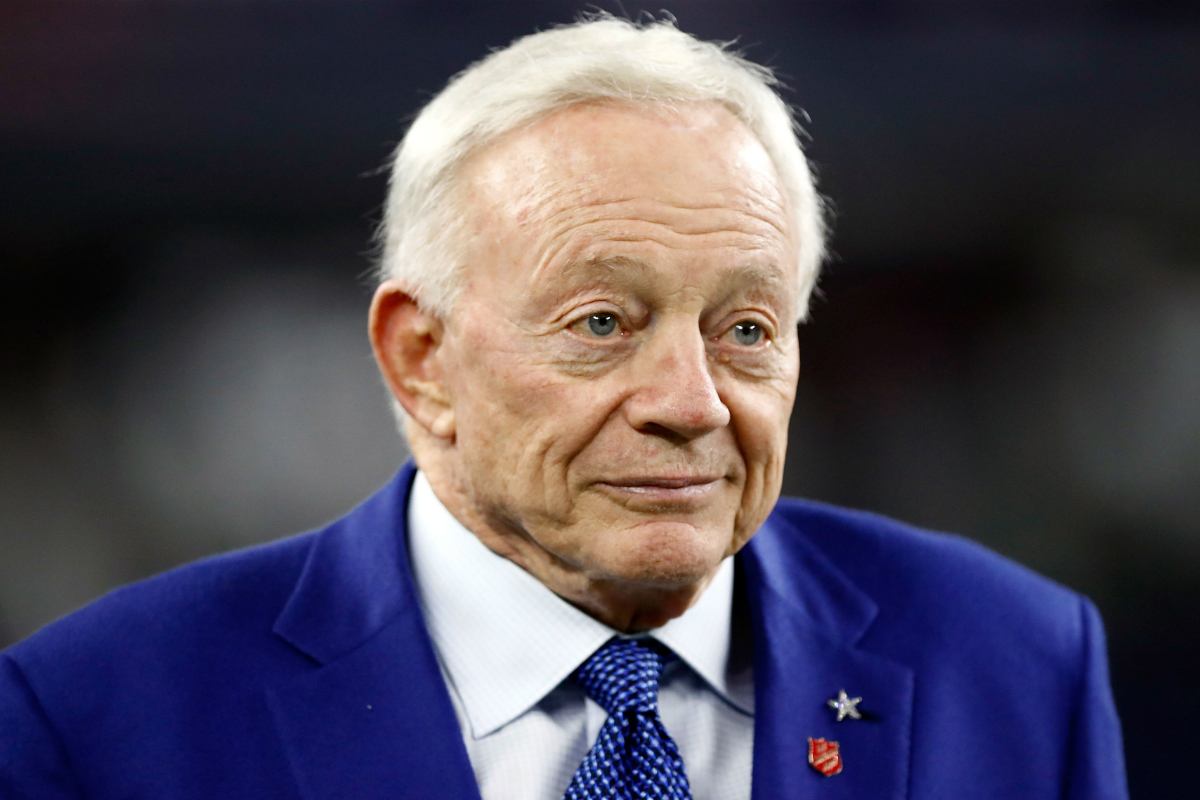 Thirteen states now have sports betting fully operational less than 16 months after the US Supreme Court kicked the federal ban to the sidelines. Four of those states – Indiana, New Jersey, New York, and Pennsylvania – are home to NFL stadiums.
"Betting and wagering has been an integral part of the NFL for a long time," Jones told Yahoo Finance this week. "My town versus your town. It's always been a benefit to the viewership."
The Texas billionaire says the NFL will benefit from expanded legal sports betting because it will keep viewers watching longer, and more frequently.
Gaming is going to make a big difference, and increase the value of television presenting our games. I dare say it will go up 50 percent because of the gaming concentration," Jones opined.
The Cowboys finally made a deal with running back Ezekiel Elliott this week that includes $90 million over six years, with $50 million guaranteed. The Westgate SuperBook has Dallas at 20/1 to win the Super Bowl.
NFL Alive and Well
Television ratings for the NFL posted modest increases last year following two years of declines. The 2016 presidential election and subsequent political unrest that featured kneeling protests during the singing of the national anthem were cited for the reduction in viewership.
But Jones says the league is just fine, and interest remains higher than ever.
"This is the best I've ever seen it," Jones declared. "All television has had a diminished viewership. The NFL has disproportionally not had that kind of drop off. Our television is actually stronger than it has ever been. That will serve us well when we're renegotiating our agreements with all the networks."
Jones and the Cowboys were the first NFL team to reach an "official casino sponsor" deal after the league eased restrictions on such partnerships. Oklahoma's WinStar World Casino Resort – 85 miles north of Jerry's World, aka AT&T Stadium – is the Cowboys' preferred casino destination.
Despite allowing teams to now accept sponsorships from casinos, the NFL has maintained its ban on sports betting operations being marketed at stadiums. Commissioner Roger Goodell is steadfast in his worry about expanded sports betting jeopardizing the integrity of the league's games – a notion Jones disagrees.
"I don't think in any way that gaming compromises the integrity of the game," the Cowboys boss said last December.
Fan Engagement
A new study from the American Gaming Association (AGA) finds that 15 percent of all US adults will place some sort of bet on an NFL game this season. The poll predicts 6.9 million Americans will make a legal wager on a pro football game, up 1.2 million from 2018.
Betting increases fan engagement, with 75 percent of bettors saying they are more likely to watch a game they have wagered on. And more than one in two surveyed said they are likelier to watch pre-game shows and commentary if they have money on the outcome.
"Sports betting clearly impacts fans' enthusiasm for engaging with the NFL," AGA President Bill Miller said.