Contractor Lawsuit Signals More Trouble for Beleaguered Las Vegas Alon Project
Posted on: June 27, 2017, 10:00h.
Last updated on: June 28, 2017, 11:40h.
The fate of a prime parcel of real estate on the Las Vegas Strip that's been little more than a vacant lot for nearly 10 years just got murkier.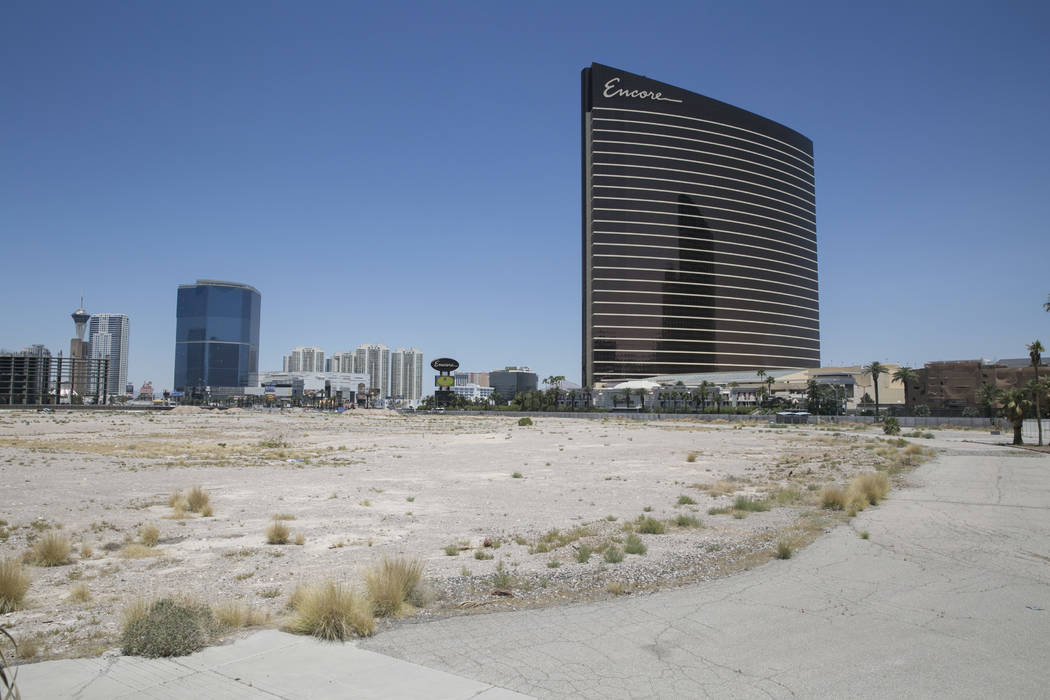 The Alon casino project, slated for 34.6 acres of empty space across from Wynn and Encore, and next to Fashion Show Mall, lost its primary backer last year. And as of last month, it recently came to light, a contractor has sued the land owners over their development gone awry.
Contractors YWS Design & Architecture sued the project developers in U.S. District Court in Las Vegas last month, alleging deceptive trade practices and breach of contract, among a laundry list of real estate and property development malfeasances.
YWS is the firm behind dozens of notable architectural projects, including Treasure Island, Hakkasan nightclub, the revamped El Cortez, and Top Golf in Las Vegas, and Crown casino resorts in Australia and Sri Lanka.
None, however, would've been as big as the Alon casino project.
The property currently has two owners, with part of the land controlled by the Elardi family, and the other part belonging to a consortium that includes Australian casino mogul James Packer's Crown Resorts, Los Angeles-based Oaktree Capital, and former Wynn Las Vegas President Andrew Pascal, who serves as the Alon group's CEO.
Pascal said in a statement released on Friday that the allegations were "baseless," and threatened to respond with countersuits against YWS, claiming the developers were "grossly over-billed."
Remnants of Great Recession
The big blank space at issue on the Las Vegas Strip was previously the site of the historic New Frontier from the 1950s until 2007, when an Israeli company bought the property for $1.4 billion and soon after imploded the hotel and casino.
Their plan at the time was to develop the prime 34.6-acre site into an ultra-luxe resort called Plaza Las Vegas. Then in 2008, the great recession hit, grinding all development to a halt.
Six years later, in 2014, the Israel-based El-Ad group would sell the undeveloped property under foreclosure to Packer's group for $280 million.
The new plans became the Alon project, which called for two towers, 1,100 rooms, luxury villas, a "Black Box Theater," nightclub, ballroom, and pool.
At the time, project officials said construction of the Alon would begin in 2015 and be complete by 2018.
After a series of missteps complicated by some corporate restructuring at Crown, Packer resigned as chair and sold 50 percent of his stock in the company he founded. Then Crown announced in May that they were pulling out of the group and selling their ownership stake for a reported $400 million.
Rising from Ashes
It would seem like a nice profit, perhaps, but would leave the space barren once again, and contractors saying they were stiffed for work they begun.
The lawsuit claims that the developers working for Packer's group began to fall behind on payments to YWS in February 2016, which led to a work stoppage in mid-2016, and the eventual filing of a $3.4 million "mechanics lien" against the property in September, which was lifted for mediation, but then refiled when the two sides couldn't come to terms.
As for the future of Alon, Pascal told the Las Vegas Review-Journal that the resort project isn't dead.
Even though Crown has lost its appetite for Las Vegas, Packer has said he wants back in, too, and told investors recently, according to the press release, that he has received all necessary regulatory approvals to do so.
Similar Guides On This Topic
Latest Casino Stocks:
Retrieving stocks data...
Retrieving stocks data...
Retrieving stocks data...
Retrieving stocks data...
Retrieving stocks data...