Connecticut Slot Revenue Slides, Casino Win From Gaming Terminals Down $13.1M
Posted on: August 15, 2019, 09:22h.
Last updated on: August 16, 2019, 01:03h.
Slot revenue in Connecticut plays a critical role in helping fund the state government. But July marked yet another month where the two tribal casinos reported a drop in win from the terminals compared to the prior year.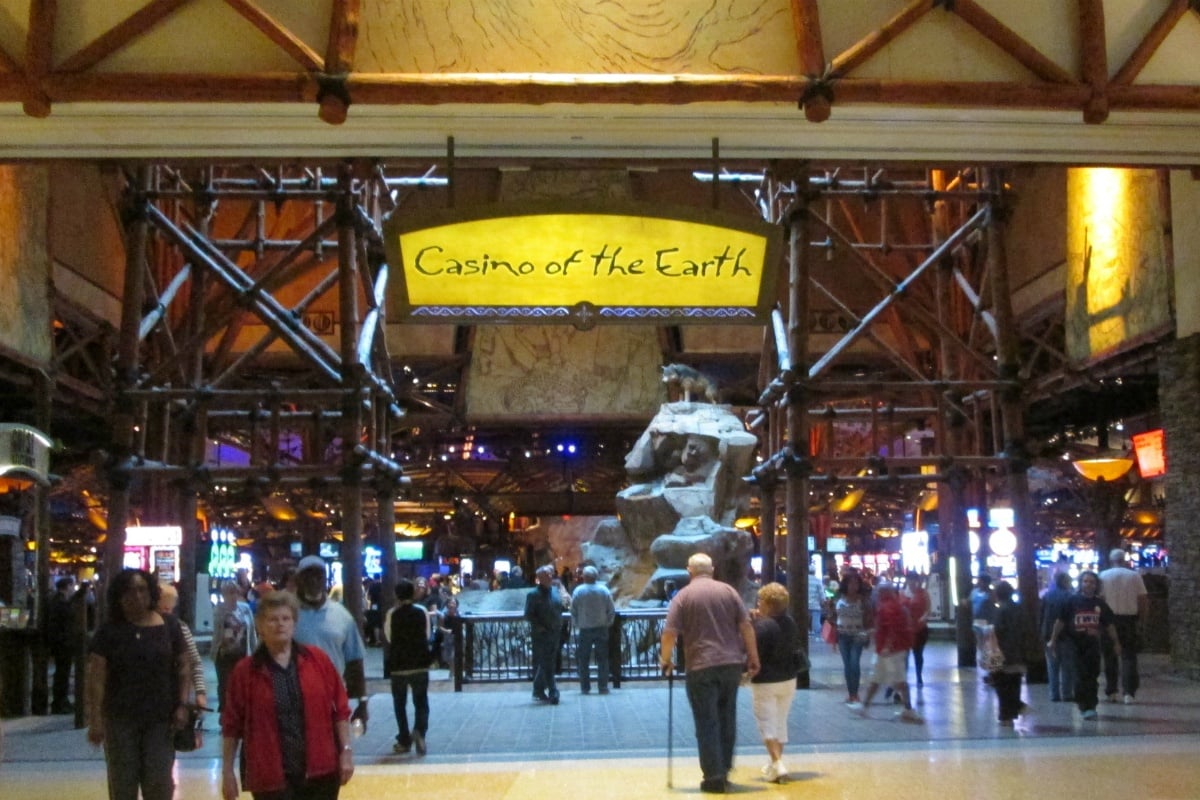 Mohegan Sun reported slot revenue of $46.7 million, a decrease of 15.1 percent from July 2018. Handle totaled $570.2 million, down 14.1 percent. Foxwoods slot revenue totaled $38 million, a decrease of 11.2 percent. Handle also fell, down 10.3 percent to $479.2 million. 
Combined, the two casinos were short $13.1 million in July 2019, compared to July 2018. 
Connecticut's two tribal casinos share 25 percent of their slot machine win with the state. Those funds totaled $433.6 million for the Hartford capital in 2006, but was $263.6 million last year. And they're on track to direct even fewer tax dollars to the government in 2019. 
Complicated Casino Cases
Connecticut is facing a financial crisis. 
According to State Data Lab, a nonpartisan group that monitors government financial reports, Connecticut ranks No. 49 of the 50 states in fiscal health. The state has $12.1 billion available against $81.9 billion in debts. 
Financial decisions made by the state's elected officials over the years have left Connecticut with a $69.8 billion shortfall, which equates to $53,400 for every taxpayer," the agency says. "Much of the state's overall debt comes from contractually protected pension benefits and retiree health care costs."
Slot machines won't cover those hefty obligations, but they certainly do help. It's why the state decided to allow the Mohegan and Mashantucket Pequot Indians to jointly construct a satellite casino in East Windsor in order to keep gaming money in Connecticut. The $300 million-$400 million satellite location would be just 13 miles south of MGM Resorts' $960 million casino in Springfield, Massachusetts.
Easier said than done. MGM sued Connecticut on grounds that the state failed to hold a competitive bidding process for what they deemed a commercial endeavor. The casino operator additionally sued the US Department of the Interior earlier this month for approving the satellite project on non-sovereign land. 
The state is considering approving a casino resort in Bridgeport, but that, too, is complicated. Some state lawmakers believe competitive bidding with the tribes and outside companies will deliver the state the best deal, while others – including Gov. Ned Lamont (D) – believe simply handing the Native American groups the license is the best path forward. 
Sports Betting Dilemma
Adding further legal controversy into the casino expansion dispute is the topic of sports betting. 
Sports betting is already live in neighboring Rhode Island and New York. But allowing the tribes to operate sportsbooks at their casinos would give them some sort of upper hand against MGM Springfield, as Massachusetts lawmakers are dragging their feet on relevant legislation. 
Lamont supports legalizing sports betting, but has voiced concerns on whether the state has the authority to do so without voter consent. "It puts the state at increased and immediate litigation risk from multiple parties," governor spokesperson Maribel La Luz said. The topic will be revisited next year.