Did Chinese Authorities Launch Massive DDoS Attacks on Hong Kong Online Gambling Sites?
Posted on: May 9, 2017, 06:00h.
Last updated on: May 9, 2017, 05:35h.
Scores of online gambling websites based in Hong Kong were battered by a wave of distributed denial of service (DDoS) attacks in the week of April, according to US-based Arbor Security, which monitors the web for DDoS attack data.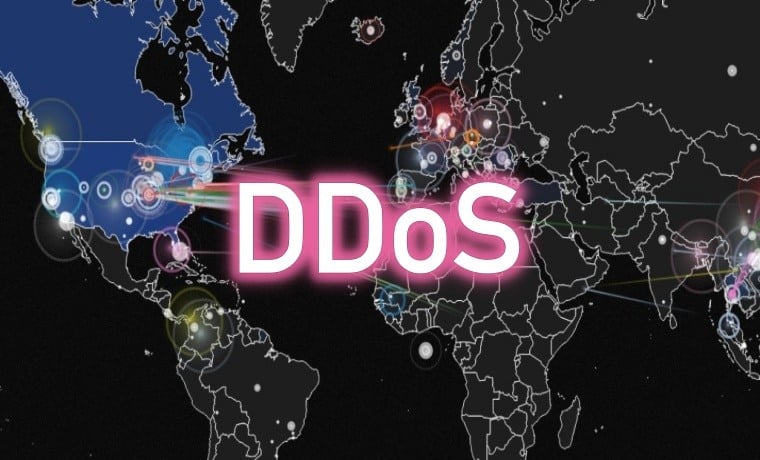 Between April 6 and 13, hackers apparently based in China flooded the bandwidth of countless gambling sites with a massive influx of traffic, knocking them offline.
The events were striking and unusual, according to Arbor, because for those seven days Hong Kong was the top destination in the world for such attacks, a dubious honor almost always reserved for the United States.
Extortion Suspected
It was also noteworthy, said Arbor, because "country-level activity" often denotes geopolitical motivation, i.e, attacks directed so intently at websites of a single territory can be an indication of cyber warfare organized on a state-level. It's a notion, however, that Kirk Soluk, manager of the company's threat intelligence team, rules out.
"…the emergence of multiple, different gambling/gaming targets leads us to believe that DDoS extortion is the most likely motivation," he concluded in a blog on the Arbor website this week.
It's a reasonable conclusion. After all, hackers have sought to hold online gambling websites to ransom since the very early days of the industry.
Sports betting sites are particularly vulnerable because they are hopelessly reliant on major sporting events for large chunks of their revenues and may be have little choice but to pay a small ransom when deliberately targeted during these periods.
Severe Punishment Promised
But we wonder how up to speed Arbor is on Chinese gambling regulatory issues. Probably not at all, and why should it be?
Does it know, for example, that the first of the Hong Kong attacks came just five days after China's Public Security Minister Guo Shengkun promised "severe punishment" for gambling operators targeting Chinese citizens on the mainland?
And does it know that the only legal and licensed Hong Kong-based online operator is the Hong Kong Jockey Club (HKJC), and therefore any other online gambling site based in Hong Kong is unlicensed and a legitimate target for the Chinese government? In fact, according to a statement by the HKJC in 2014, unlicensed operators have links to organized crime and therefore illegal online gambling is akin to a "blood crime."
Of course, the nature of DDoS attacks means they could have been orchestrated from anywhere in the world and attackers were simply harnessing internet-connected devices from within China.
Or they could have come from within China, orchestrated by the government, which had little motivation to disguise the source. We may never know.   
Similar Guides On This Topic