Canadian Senate Likely To Let Sports Betting Bill Die
Posted on: May 30, 2015, 12:28h.
Last updated on: May 30, 2015, 12:45h.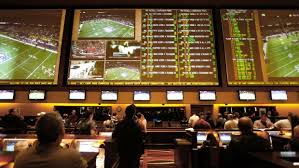 Canadian gamblers in many provinces are free to bet on a variety of sports contests, provided they're betting on a parlay: no betting on the odds of a single game allowed.
There is a bill in the Canadian Senate that would allow for provinces to legalize single-game sports betting, but it appears likely to die despite passage in the House of Commons.
The bill first passed through the House of Commons in 2012, after being introduced by MP Joe Comartin (NDP-Windsor/Tecumseh, Ontario).
However, since that date, bill C-290 has languished in the Senate, and even supporters now say that a vote is unlikely there before federal elections.
If the bill were to go into law, it would repeal the long-standing prohibition in the Criminal Code against betting on a single athletic contest or event.
Provinces would then have the chance to choose to let gamblers bet on single games.
House of Commons Approved Bill in 2012
The effort seemed to have a fighting chance in 2012, when it passed by unanimous consent in the House of Commons.
But since then, the Senate has refused to take it up thanks to significant opposition across party lines, with the strongest resistance coming from Conservatives.
According to MP Brian Masse (NDP-Windsor, Ontario), the legislation would allow the government to collect revenue rather than criminal enterprises.
"It's a windfall for organized crime," Masse said to CBC News. "They will get more days where revenues will come in through bars, basements, back streets and nefarious Internet sites." 
Opponents Say Expansion Isn't Necessary
Opponents say that the bill would represent an expansion of gambling opportunities that Canada simply doesn't need, and that debating sports betting just isn't a priority for the Senate.
"If we followed the line of thinking of Brian Masse, we would legalize cocaine and heroin too," said Senator Vern White (C-Ontario). "Organized crime is doing it, so why don't we do it too?"
Much like in the United States, the major sports leagues have come out against full legalization of sports betting, including the National Football League, which doesn't have any Canadian franchises.
On the other side is the Canadian gaming industry, which sees single-game betting as a potentially lucrative source of revenue.
According to the Canadian Gaming Association (CGA), Canadians bet about C$10 billion ($8 billion) underground on single games, as well as another C$4 billion ($3.2 billion) via the Internet.
They agree with supporters who say that it's time for Canada to tap into that market.
"It's incredibly frustrating," said CGA Vice President Paul Burns. "It's a bill the elected officials sure saw merit in."
Stalling Tactics Common in Senate
The bill will die if it is not voted on next month, when the Senate rises for the final time before the October 19 federal elections.
It is one of several bills that have seen long delays in the Senate, including legislation that would improve protections for transgendered individuals.
According to some legislators, this has become a common tactic in the Senate, a body that many are saying should either be abolished or reformed.
"It's the same basic tactic," MP Brent Rathgeber (Independent – Edmonton-St. Albert, Alberta), told Bloomberg. "You support it publicly, you support it in the House. On a day in committee where you hope nobody is looking, you eviscerate it or change it. If you're still not happy with it, you rage the puck and let time run out in the Senate."
Most Read