Caesars Entertainment Continues Global Expansion in Mexico
Posted on: April 26, 2018, 02:00h.
Last updated on: April 26, 2018, 01:12h.
Caesars Entertainment is on a development spree. On Wednesday, the company announced its third project in two weeks, this time revealing the brand is headed south to Mexico.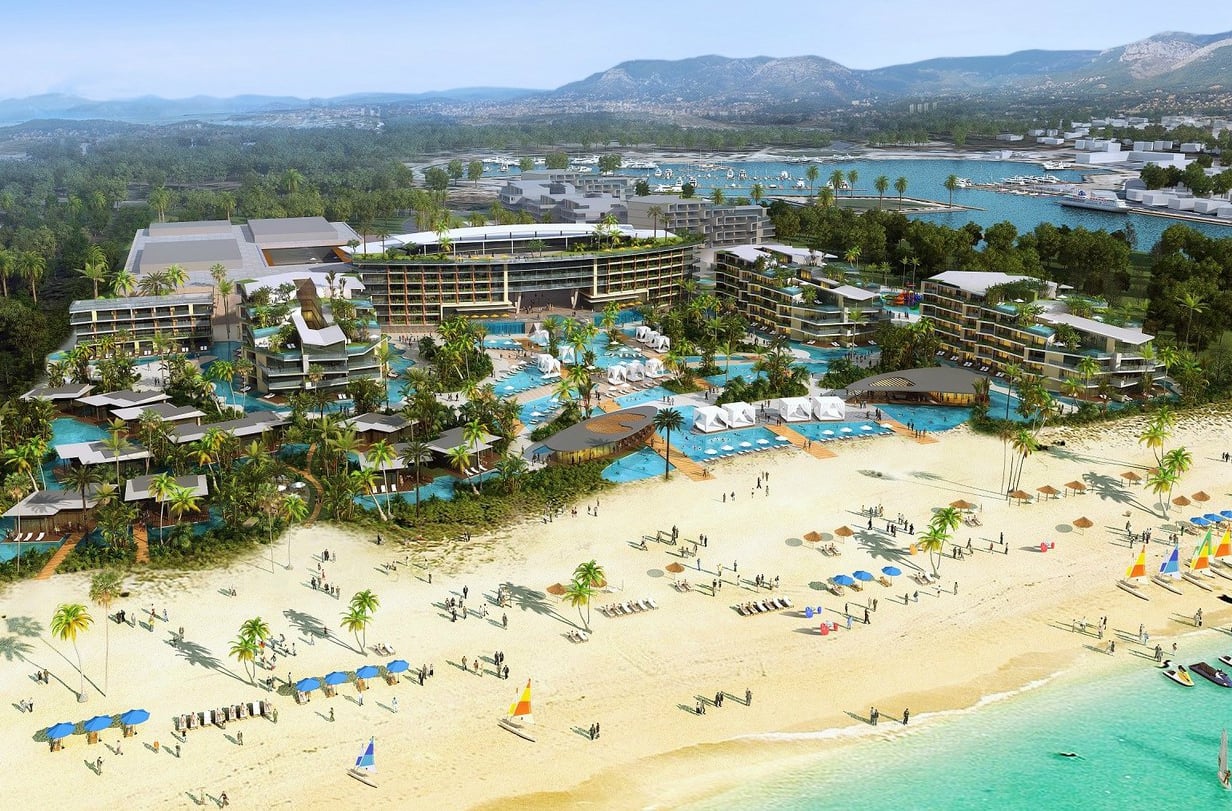 Caesars has entered into a partnership with a Mexican real estate development firm called Grupo Questro to manage a $200 million non-gaming beachfront resort in Puerto Los Cabos, which is about 20 miles east of Cabo San Lucas on Mexico's Baja California peninsula.
The property will be known as Caesars Palace Puerto Los Cabos and feature 500 hotel rooms, 40,000-square-foot convention center, spa, numerous dining establishments, entertainment space, and two golf courses. Construction is set to break ground in the first half of 2019.
Caesars CEO Mark Frissora said in a statement that the plan represents "further progress on our strategy to expand the company's non-gaming businesses into premiere resort and gateway destinations." He added that it marks the company's first investment in Mexico.
Grupo Questro will own the vacation complex, while Caesars will run its operations and receive licensing and management fees.
Non-Gaming Name of Game
Earlier this week, Caesars Entertainment announced its first non-gaming venture by way of Dubai. The company entered into an operating arrangement with Meraas Holdings to manage and operate two non-gaming resorts on Bluewaters Island, a man-made island in the Persian Gulf.
Similarly to in Puerto Los Cabos, Caesars won't own the Dubai properties, but run their operations and collect an undetermined cut of the revenue. The Bluewaters resorts will feature 479 guestrooms, beach club, indoor and outdoor pools, spa, and convention center.
Caesars also announced recently Harrah's Northern California, a casino resort that it will jointly construct with a Native American tribe near Sacramento.
After officially emerging from Chapter 11 bankruptcy last fall, Frissora said the casino company would be looking to utilize its Caesars brand to grow revenues in the years ahead. The primary focus, he revealed, would include lending the iconic name to both domestic and international hoteliers.
It's an attractive concept to largely unknown developers like Meraas and Grupo Questro, as Caesars Entertainment has more than 55 million members in its Total Rewards loyalty program.
Gambling in Mexico
Though officials in Dubai reportedly warned Caesars that casinos won't be permitted anytime soon in the United Arab Emirates city anytime soon, that might not necessarily be the case in Puerto Los Cabos.
Most forms of gambling remain illegal in Mexico, with parimutuel betting, bingo, raffles, and certain gaming lottery and sweepstakes terminals being a few notable exceptions. Casino-style gambling found throughout the US is also banned under Mexico's Federal Gaming and Raffles Law passed in 1947.
However, in recent years there's been a growing appetite to allow resorts in popular tourism destinations to incorporate casinos.
Senator José Maria Martinez, who represents Guadalajara, Mexico's fourth most populated city, has been leading the push to authorize casinos at resorts. He's opined that a lack of gambling regulation has stimulated the illegal underground casinos that are found across the country.
Casino-style gambling is already permitted in many Caribbean countries that depend on tourism to support their economies. Gambling venues within resorts can be found in destinations such as the Dominican Republic, Aruba, Bahamas, and Puerto Rico.