Britney Spears Does It Again, as Vegas Residency Eclipses $100 Million in Revenue
Posted on: February 9, 2017, 01:30h.
Last updated on: February 9, 2017, 01:41h.
Britney Spears wasn't lying when she said everyone wants a "Piece of Me." Her appropriately named Las Vegas residency show, according to revenue figures supplied by Caesars and first reported by Billboard, has now passed the $100 million market in total ticket sales.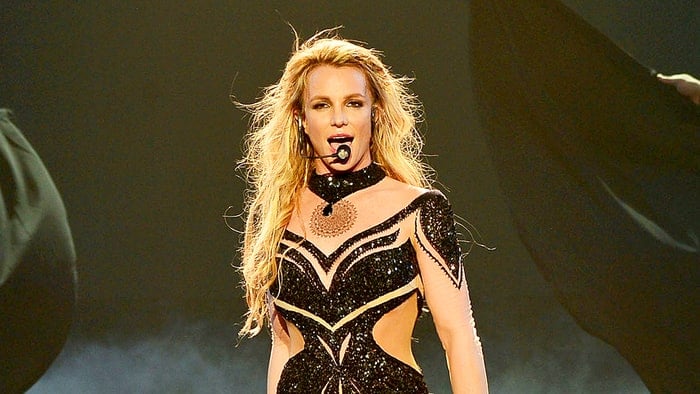 Dating back to her first residency performance at Planet Hollywood in December of 2013, more than 700,000 tickets have been sold to eager fans. More specifically, Caesars says that through to January of this year, 710,418 tickets have been sold, generating revenue of $103,399,634. That equates to an average ticket price of $145.54.
Spears' Las Vegas show is dark for now, until the lights come back on in late March. Thirty shows are already scheduled, with more likely on the way.
But the pop icon still has a ways to go before she can call herself Las Vegas' biggest headliner. Celine Dion remains the undisputed champ in Sin City. She's performed over 1,000 shows dating back to 2002, and has generated over $650 million in residency revenue.
Win for Caesars
Not much has been going right over the last few years for Caesars Entertainment. The Vegas-based gaming corporation filed for bankruptcy in January of 2015, and only recently emerged from liquidation after reorganizing and splitting its holdings into various entities.
Planet Hollywood is under the Caesars umbrella, and represents a bright spot on the company's balance sheet.
The gaming mecca is currently in the midst of undergoing an unofficial fresh marketing push to attract a new demographic to Sin City: the millennial. Throughout her three years at Planet Hollywood, thousands of fans have descended on Las Vegas who likely would have otherwise stayed away without the draw of Spears.
Names like Dion and Elton John continue to draw huge crowds, but it's an older audience that has long been coming to the Strip.
Caesars is targeting the 20 and 30-something crowd by hosting younger residency acts. When Spears took time off from her show, Planet Hollywood welcomed Jennifer Lopez in her place.
Caesars is also rumored to be one of the bidders trying to bring Adele to the Mojave Desert.
Britney Through the Years
We take a look back at the many Britneys the world has been witness to from the start of her pop career.
The Tender Years
Spears broke on the music scene in 1999 with "…Baby One More Time," her first studio album that included such hits as the namesake track, as well as "(You Drive Me) Crazy," and "Sometimes."
Her second album followed with the same commercial success as her debut. Apparently a fan of ellipses, Spears titled the record "Oops!…I Did It Again."
The Crazy Years
Britney released two more albums, "Britney" and "In the Zone," but at the same time was enduring personal struggles. She married Jason Alexander (not the actor) in Las Vegas in 2004 while intoxicated.
In 2006, photos were published of Spears driving a car with her infant son on her lap. She married, and divorced, dancer Kevin Federline, but not before the two tried to make their own self-documented reality show.
In 2007, she shaved her head with electric clippers, and then checked herself into rehab.
The Vegas Years
Britney's comeback came against seemingly long odds, but the pop star managed to find balance in her highly public life. Following albums titled "Blackout," "Circus," and "Femme Fatale," Spears announced her Las Vegas residency in 2013 to accompany her eighth studio album, "Britney Jean."
Her ninth record, "Glory," dropped in 2016, receiving mixed critical reviews and a nose-dive in sales its second week out.
Similar Guides On This Topic