Odds Long of Arkansas Casino Coming to Pope County, as Local Leaders Oppose Gambling Venue
Posted on: December 17, 2018, 11:25h.
Last updated on: December 17, 2018, 11:25h.
The statewide Arkansas casino ballot question that passed during the November election earmarks a gaming venue for Pope County, but local leaders are opposed to the facility.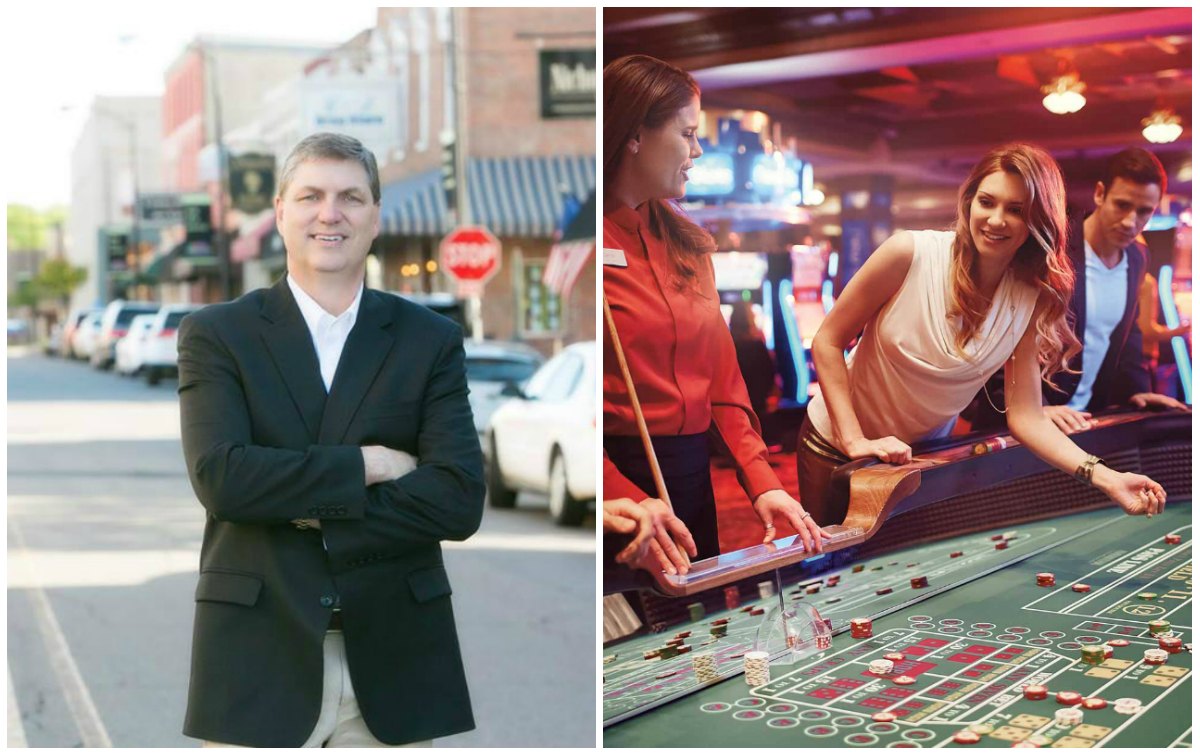 Issue 4 — a referendum to amend the Arkansas Constitution and authorize as many as four commercial casinos — passed with 54.1 percent of voters lending their support to the question.
The ballot measure allows casino gaming to commence at the Oaklawn horse racetrack in Hot Springs, and the Southland track in West Memphis. The question additionally earmarks a casino each for Pope and Jefferson counties.
The measure requires letters of support from either Pope County Judge-elect Ben Cross or the Pope County Quorum Court. And to be in Russellville, the largest city in the county, Mayor-elect Richard Harris would need to give his blessing.
Cross and Harris both say they won't be putting pen to paper to endorse a casino. The two incoming officials point to the fact that Pope County voters rejected the ballot initiative 60 to 40 percent.
No Casinos
A nonprofit called Driving Arkansas Forward (DAF) was responsible for the Arkansas casino referendum. The organization was almost entirely funded by the Quapaw and Cherokee Nation tribes in Oklahoma. The Native American groups both have historical ties to Arkansas.
Jefferson County leaders have already given their support to the Quapaw Indians. County Judge Booker Clemons and Pine Bluff Mayor Shirley Washington (D) have issued letters embracing the tribe to build a casino through its Downstream Development Company.
But unlike in Pope County, voters in Jefferson overwhelmingly backed Issue 4. More than 65 percent of county voters approved of the ballot measure.
The voters of Jefferson County overwhelmingly expressed their support for this amendment," Judge Clemons said. "They recognize, like I do, that our county will benefit from the positive economic impact."
Cross says he too is simply considering what his constituents want. "I will follow the wishes of the people, and the wishes of the people were spoken in my view at the November general election when they voted this issue down 60-40 within Pope County," the judge-elect explained.
Lost Revenue
Issue 4 gained support after DAF successfully won over voters with their message that legalizing casinos will provide great economic benefits to the state and area communities.
Oaklawn has unveiled a $100 million expansion to incorporate a casino and 200-room hotel. The Quapaw tribe plans to build a casino resort and 300-room hotel in Pine Bluff.
Issue 4 calls for a 13 percent tax on gross gambling revenues up to $150 million, and 20 percent thereafter. The state receives 55 percent of the money, the host city collects 19.5 percent, host county eight percent, and 17.5 percent goes to the Arkansas Racing Commission.
Driving Arkansas Forward projected that the four casinos could generate $120 million in annual gaming tax revenue.
Simply assuming that the four casinos would generate equal win, Pope County's decision not to participate would cost the county $2.4 million each year, and host city $5.85 million.
Latest Casino Stocks:
Retrieving stocks data...
Retrieving stocks data...
Retrieving stocks data...
Retrieving stocks data...
Retrieving stocks data...