Arkansas Casino Campaign Receives Funding From Oklahoma Tribes
Posted on: July 18, 2018, 12:00h.
Last updated on: July 18, 2018, 09:51h.
An effort to bring Arkansas casinos is being heavily funded by two tribes based in Oklahoma.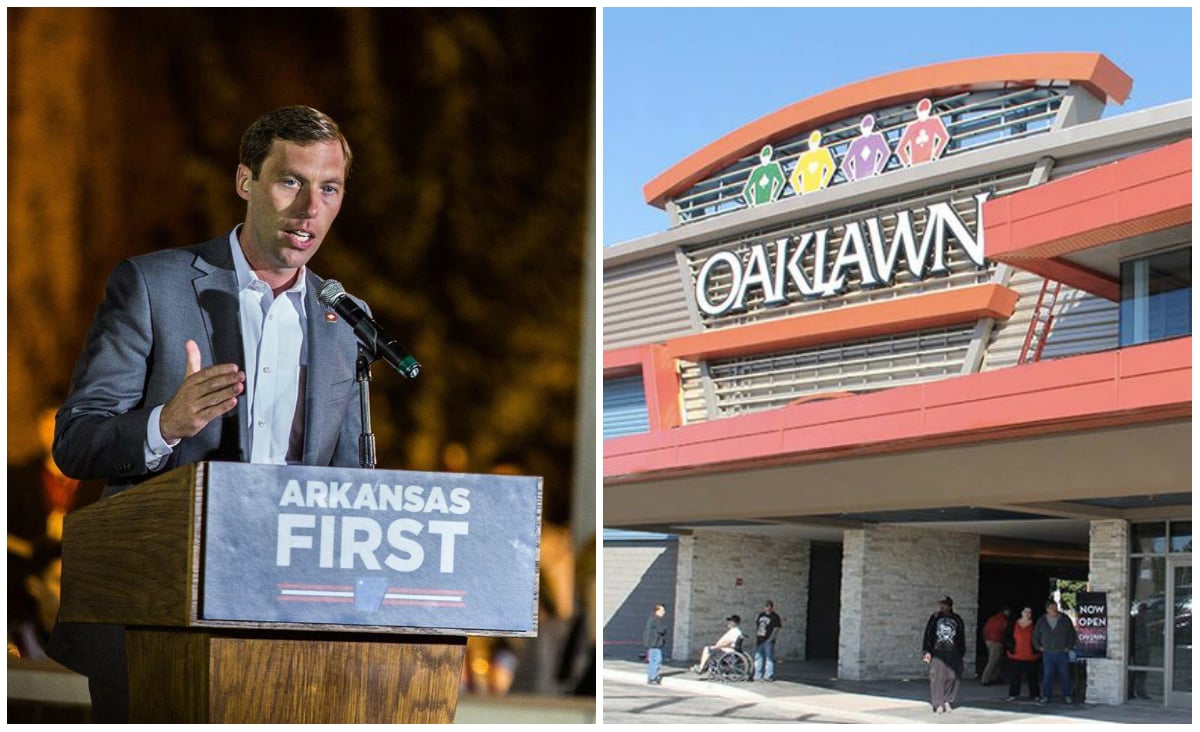 Campaign finance records show that the Quapaw Tribe and Cherokee Nation collectively poured $1.23 million into Driving Arkansas Forward (DAF), a committee pushing a constitutional ballot referendum to authorize four casinos. The Quapaw's gave $707,000, and the Cherokee's $525,300.
The Quapaw Tribe additionally covered $180,000 in expenses incurred by a firm employed to help obtain the necessary 84,859 valid signatures to place the gambling question before voters this November. Other donors include $10,000 contributions from the Association of Gaming Equipment Manufacturers and the Gulfside Casino Partnership, the latter the parent company to the Island View Casino in Mississippi.
DAF is spending much of the money on television commercials and other media advertisements.
"We are pleased by the financial support we've received from organizations willing to invest in better roads, lower taxes, new jobs and a stronger Arkansas economy," said committee member Nate Steel, who formerly served in the state's House of Representatives.
Should the measure be placed on the ballot and voters extend their support, a casino would be authorized in both Pope County and Jefferson County. The state's two racinos, Southland Park in West Memphis, and Oaklawn Racing in Hot Springs, would additionally be permitted to expand from offering only "electronic games of skill."
DAF estimates the four casinos would generate $120 million annually for the state. Fifty-five percent of those revenues would be earmarked for the state's general fund, 17.5 percent for the Arkansas Racing Commission, and the rest reserved for counties where the casinos are located.
AG Approval
Arkansas Attorney General Leslie Rutledge (R) had repeatedly rejected ballot proposals to legalize commercial gambling. She rejected four such attempts this year alone. Steel is running on the Democratic ticket against her this fall.
Rutledge ruled that the wording of earlier ballot questions misled or might confuse citizens while in the voting booths. She also stated the definition of what constitutes "casino gambling" remains ambiguous in the state.
But in late May, after DAF petitioned the state's Supreme Court to review what it believed was an "unnecessarily burdensome standard" Rutledge was imposing, the AG decided to allow the question to proceed.
"In light of the Arkansas Supreme Court's failure to put forth clear standards, I am certifying … to ensure Arkansans are given an opportunity to put these measures on the ballot," Rutledge declared.
The deadline to submit signatures was July 9. DAF officials say they submitted more than 96,000 signatures, which Arkansas Secretary of State Mark Martin's office is now reviewing for authenticity.
Should Martin sign off on the signatures and put the casino question before voters, only a simple majority is needed in November to amend the state constitution and legalize casinos in Arkansas.
Tribal Interest
The Indian removal forced migration in the 19th century saw the Quapaw and Cherokee Indians who once called Arkansas home relocate to neighboring states, predominantly Oklahoma. Today, the tribes have no sovereign reservations in Arkansas, which is why they simply cannot build a Class I and II casino.
The Cherokees operate nine casinos in Oklahoma, and the Quapaw nation two.
Arkansas is one of just 11 states that doesn't have either tribal or commercial casinos.
Similar Guides On This Topic