Florida Ballot Measure to Ban Dog Racing Bites Off More Controversy Than It Can Chew
Posted on: October 24, 2018, 04:00h.
Last updated on: October 24, 2018, 01:38h.
Florida's November ballot will ask voters whether commercial dog racing — and gambling on it — should be banned in the state.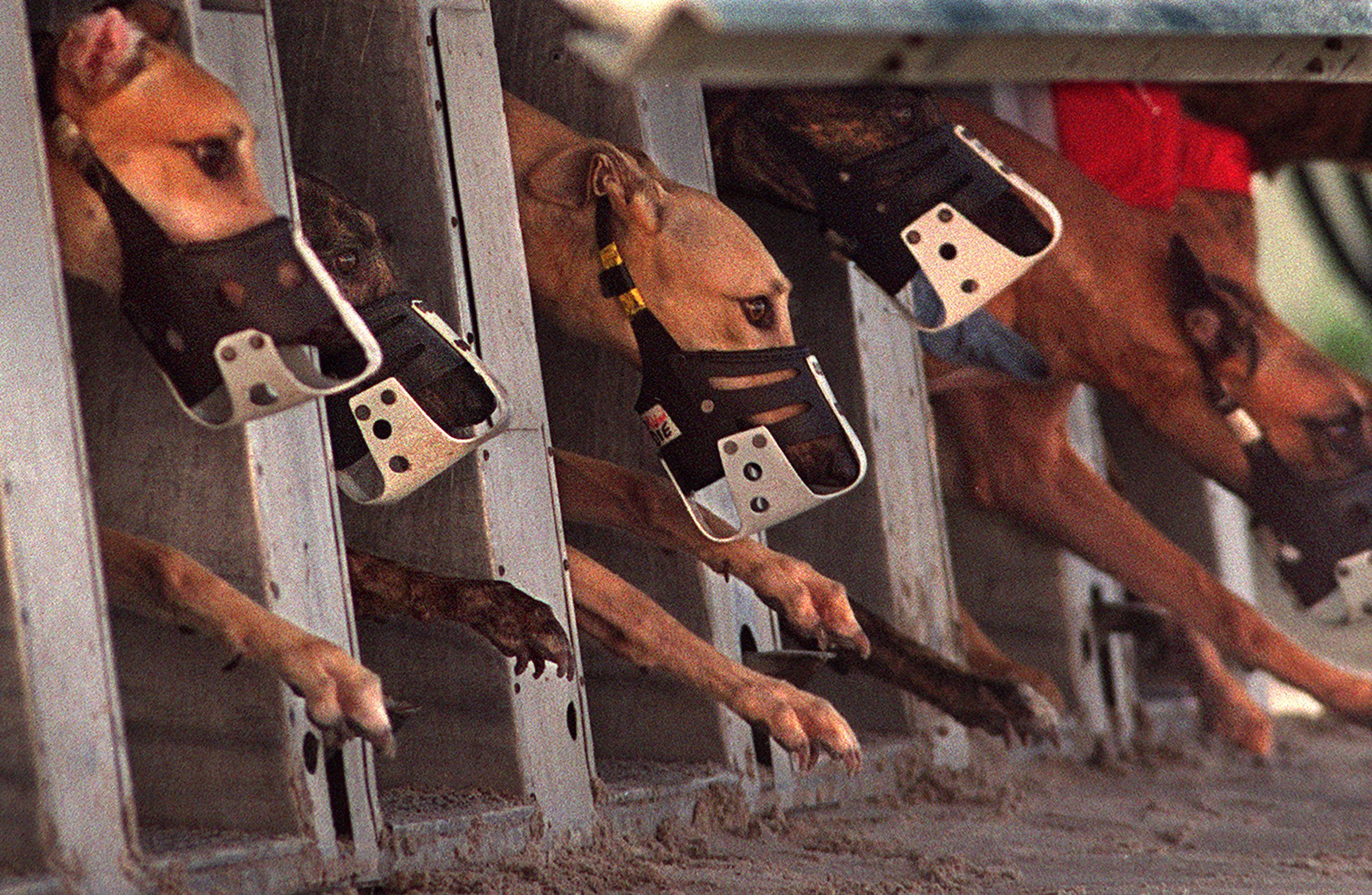 On the face of it, the question posed by Amendment 13 is simple enough, but the choice of language included in the amendment has transformed it into one of the most controversial issues on the ballot — and one that appears to transcend traditional Republican and Democratic political divisions.
It's the opening preamble that has caused all the trouble and, as November 6 approaches, the argument has turned toxic.
The first sentence of the amendment summary states that "the humane treatment of animals is a fundamental value of the people of the State of Florida."
'Outright Trickeration'
The Florida Greyhound Racing Association (FGRA) — backed by a coalition including the Florida Farm Bureau, National Rifle Association and Florida Cattlemen's Association — believes this statement would enable animal rights groups to sue to ban not just dog racing, but anything from hunting and fishing to cattle pet ownership.
The FGRA sued to have the measure wiped off the ballot and was briefly successful.
In early August, lower court judge Karen Gievers ordered it off the ballot, ruling the offending sentence would mislead voters, and branded it "outright 'trickeration.' "
But a month later, the State Supreme Court ordered it back by a count of six to one.
"Amendment 13's fundamental value provision is devoid of any legislative or judicial mandate: it bestows no rights, imposes no duties, and does not empower the Legislature to take any action," ruled the court.
Despite the ruling suggesting their fears are overblown, opponents to Amendment 13 are still not satisfied.
"Animal rights leaders are in a panic," claimed Sunshine State News columnist Marrion P Hammer in an op-ed on Tuesday. "Their attempt to use hidden words to establish a legal foothold in the Florida Constitution that they can use to bring lawsuits to ban legitimate activities, like hunting, fishing and farming activities has been exposed.
"They don't want people to realize that greyhound racing is camouflage designed to help hide their complete agenda."
'Gutter Tactics'
Marty Irby who identifies as a "hardcore conservative," according to the Tampa Bay Times, is head of Animal Wellness Action, which has heavily supported "Yes" on 13. He said "No" advocates were pushing the language angle because they had "run out of rational arguments."
"I would never support a ballot measure that was deceptively trying to ban hunting or fishing," he told Florida Politics. "It's a gutter tactic for the other side to make up this fantasy argument."
Florida is the hub of greyhound racing in the America. The state hosts 12 of 19 fully operational tracks nationwide, with around 8,000 dogs housed at track kennel compounds across the state, according to figures provided by activist group GREY2K.
Ironically, many of the state's pari-mutuel dog tracks actually support the proposed ban. Under a quirk of Florida gambling law, they are mandated to offer a certain quota of races in order maintain their gaming licenses.
But greyhound racing has been in decline for years and, in many cases, it is unprofitable. Most would like nothing more than to decouple themselves from racing and continue with their operations, minus the dogs.