Amaya and William Hill in $6 Billion Merger Negotiations
Posted on: October 10, 2016, 05:00h.
Last updated on: October 10, 2016, 03:20h.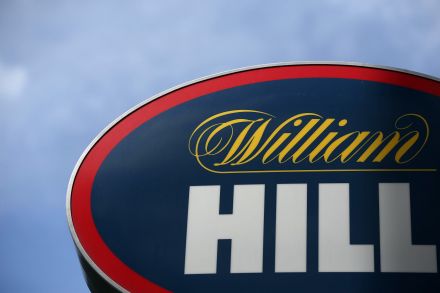 Amaya and William Hill confirmed over the weekend that they are in discussions to merge. Their aim is to create a $6 billion Trans-Atlantic gambling powerhouse with greater scale and diversification.
With similar market caps, the two companies described the proposal as a "merger of equals," although officially it would be classified as a reverse takeover of Amaya by William Hill, which is the smaller of the two.
The companies announced the proposal via a joint press release on Saturday in response to a Reuters article reporting on rumors of the negotiations.   
"Amaya has been undertaking a review of its strategic alternatives since February 2016.
Over recent months, the Board of William Hill has been evaluating options to accelerate William Hill's strategy of increasing diversification by growing its digital and international businesses," said the release.
"The potential merger would be consistent with the strategic objectives of both William Hill and Amaya and would create a clear international leader across online sports betting, poker and casino.
"These discussions are ongoing and there can be no certainty that an agreement will be reached," it added.
United Front
In an era of consolidation within the European gambling sector, William Hill has been eager for a merger or acquisition for some time.
Early last year it attempted to acquire 888, and then in August of this year it became the subject of an unwanted takeover attempt in return, by the very same 888 and Rank Group.
While William Hill is the UK's largest retail bookmaker, it has fallen behind its competitors in terms of its digital operations. In July, the company ousted its CEO, James Henderson, from the board, apparently for his failure to turn around its underperforming online arm.
Amaya could provide the online element that William Hill has been missing.
Amaya, meanwhile, is desperate to diversify beyond its core consumer offering, PokerStars, with sports betting highest on the list. Its sports betting brand BetStars launched in December 2015 and has failed to set the world on fire.    
Deal Needs "More Sauce"
But while the two companies have different core offerings, there are synergies which they believe would generate cost-savings of over £100 million a year.
There are risks, however, not least the fact that William Hill has no permanent CEO and Amaya's former CEO and major shareholder, David Baazov, is facing five counts of securities fraud in Montreal.
Amaya is also facing a potential $870 million fine from a judge in Kentucky in relation to PokerStars' operations there prior to Black Friday.
Meanwhile, the UK government is undertaking a major review of fixed-odds betting terminals in bookmakers' shops, and increased regulation of the machines could harm William Hill's revenues.   
"As a dish, it probably needs a lot of sauce to make it palatable for shareholders," mused an unnamed insider to the UK's Financial Times today.