Affinity Gaming Acquired by New York Private Equity Firm
Posted on: August 24, 2016, 02:00h.
Last updated on: August 24, 2016, 12:23h.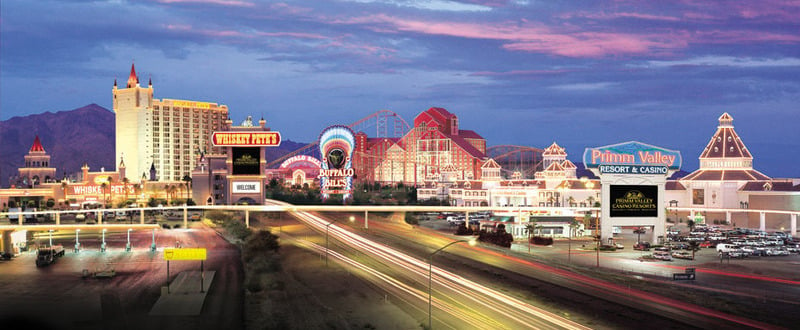 Affinity Gaming is selling its 11 casinos to Z Capital Partners, a private equity firm based in New York and Illinois, for $580 million. The all-cash deal gives Z Capital the remaining 59 percent of Affinity to go along with its current 41 percent stake in the Las Vegas casino company.
Z Capital will pay $17.35 per outstanding share, a substantial increase on the $15 it initially proposed. The acquisition is expected to be officially completed in 2017 after Affinity shareholders approve the deal.
"We are pleased to enter into the agreement to purchase Affinity and transition from the largest shareholder to sole controlling shareholder," Z Capital President James Zenni said in a press release.
Affinity Gaming has five casinos in Nevada, three in Colorado, two in Missouri, and one in Iowa. Its most notable property is the Silver Sevens in Vegas, a budget-friendly resort located three blocks east of the Strip.
Travelers making the drive between Los Angeles and Las Vegas on Interstate 15 all pass through Primm Valley on the Nevada-California line. Affinity owns all three Primm casinos, Buffalo Bill's, Primm Valley Resort, and Whiskey Pete's.
Struggles Entice Investors
Affinity Gaming posted total net revenues of $94.65 million for the quarter ending June 30, 2016, a 6.8 percent drop compared to 2015. Through the first six months of 2016, net revenue is down over four percent.
Private equity takeovers are often seen as negative to employees as the corporate raiders are looked upon as villainous money-hungry investors.
Why would a company headquartered in New York City and Illinois be interested in buying casinos that are somewhat underperforming? Well, that's precisely private equity firms often do, and Z Capital already knows a thing or two about the casino business.
The equity company has stakes in the Golden Casino Group and its four casinos. Three are in Nevada, while the fourth is in Maryland.
Z Capital is also an investor in two Mesquite, Nevada, casinos, bringing its ownership or interest in Silver State gambling venues to 10.
Not-So-Private Dealings
Like any multibillion-dollar industry, private equity firms are heavily involved in gambling and the casino business.
The Blackstone Group, one of the largest international private equity firms in the world, helped bankroll Amaya's $4.9 billion purchase of PokerStars and Full Tilt Poker back in 2014. That same year, CVC Capital Partners, a Luxembourg firm, invested $1.25 billion for an interest in Sky Bet.
And Apollo Global Management and TPG Capital each own 18 percent of Caesars Entertainment. The two firms were scrutinized for allegedly splitting Caesars' prime assets from its weak ones into two separate companies to avoid paying creditors.
A court-ordered investigation last spring into whether Caesars' restructuring was unlawful found that the company did indeed organize itself into separate units to free the business from certain debts.
Affinity Gaming is hoping more honest operations will come with Z Capital. So are the company's 3,400 full and part-time employees.
Most Read