Vital Vegas Podcast, Ep. 29: The Good, The Bad, The Vegas
It's been a wild week in Las Vegas, and on this installment of the Vital Vegas Podcast, we'll ramble incoherently about all of it.
We'll cover our Las Vegas adventures, including a stop at Gordon Ramsay Fish & Chips at the Linq promenade, our encounter with Chumlee at Pawn Plaza (pictured below), the unpleasantness of a new sucker bet at Venetian called Sands Roulette, our happy visit to Happy Feet at El Cortez, a Donald Trump sighting and more.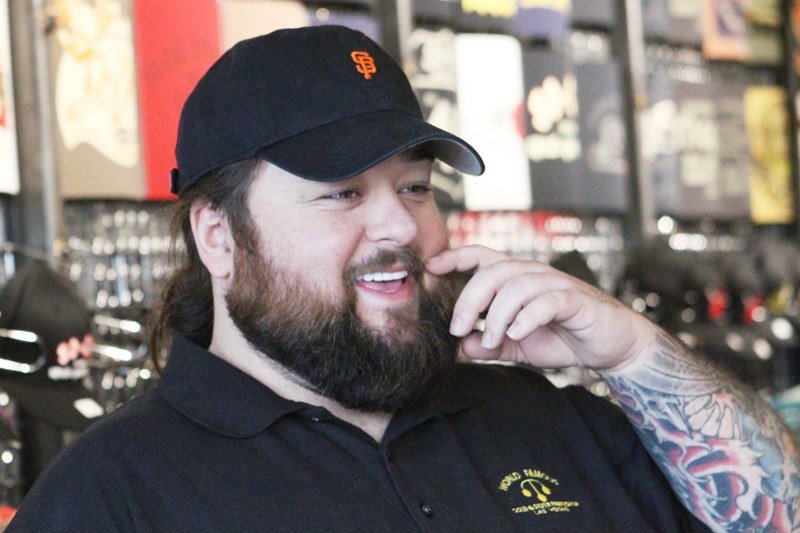 Naturally, we'll regurgitate everything in the blog from this week, including our exclusive news White Castle will open on Fremont Street and Stratosphere's looking at its own version of the Grand Canyon Skywalk.
We also dive headlong into a perfunctory round-up of Las Vegas news: Gordie Brown's show is closing Nov. 24, Vinnie Favorito filed for bankruptcy, "Shotspeare" opened at Planet Hollywood, Celine hit 1,000 shows, "Yes, I Can't" closed at El Cortez, the City of Las Vegas has a new logo and Bruno Mars dropped a new video with lots of Vegas in it, "24K Magic."
All this and the annoying clinking of ice in this week's dog and pony show.
Press "play," because this podcast isn't going to listen to itself.