D.Vino Rolls Out Festival of Ravioli at Monte Carlo
Ravioli is one of our most reliable Italian favorites, so D.Vino Italian Food & Wine Bar got our attention with its Festival of Ravioli.
Because everything is better as a festival. Music festivals. Art festivals. The festivals that occasionally happen in our pants. But we digress.
Let's roll out some ravioli, already.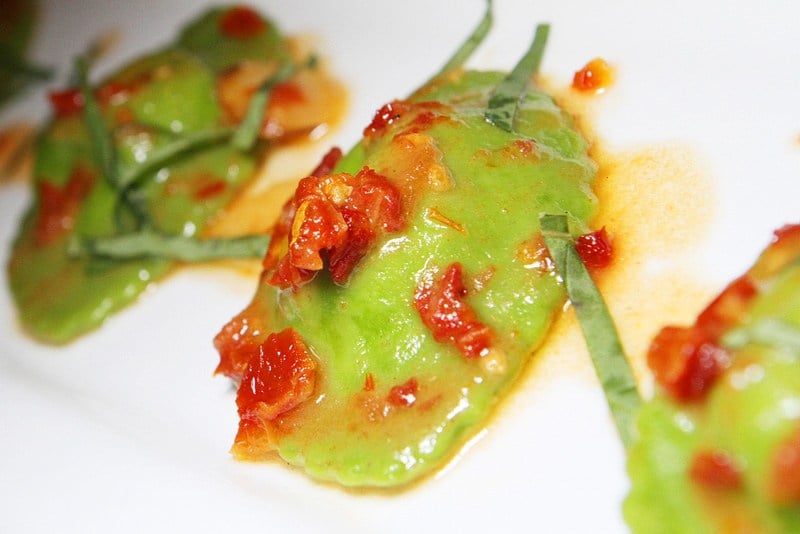 This marks the third year D.Vino has hosted its Festival of Ravioli, and Executive Chef Martin Garcia has come up with some tempting twists on this traditional dish.
The special ravioli menu features seven variations, most of which veer from what one might typically find in ravioli. The basics are covered, though, and our favorites included the four cheese ravioli (with mozzarella, ricotta, mascarpone, parmesan) and chicken ravioli.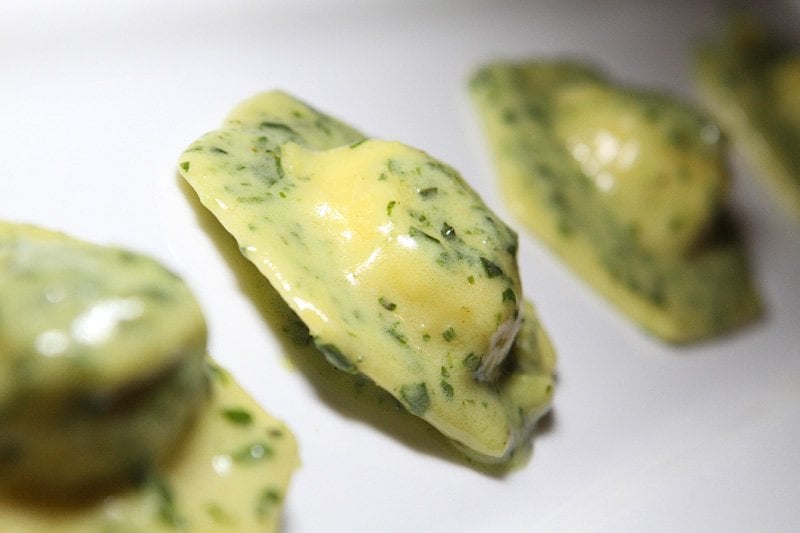 We also enjoyed the short rib ravioli a lot.
Each dish comes with eight ravioli, perfect for sharing. They're light but filling, and while we are not a food critic, we have had ravioli in a variety of countries around the world and the ravioli at D.Vino ranks among the best.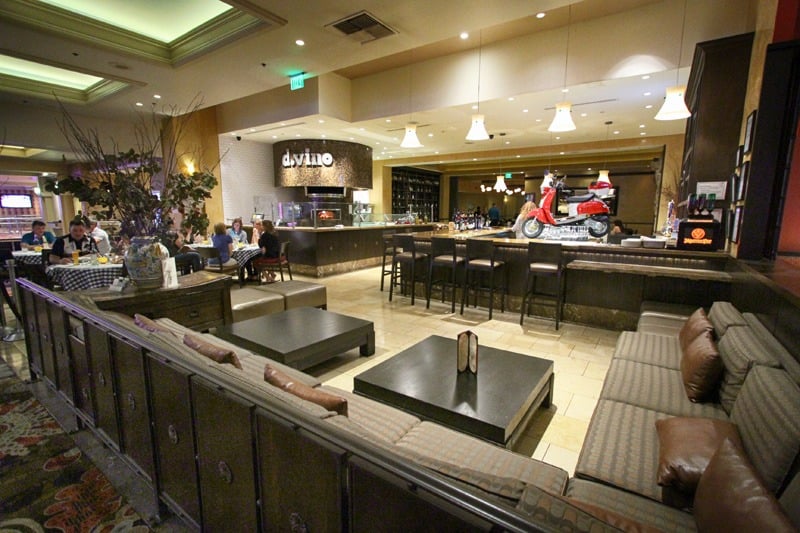 Chef Garcia said the ravioli are rolled in-house, and they're cooked perfectly by someone we can only assume is a sous chef, named Al Dente.
Honestly, that joke never gets old.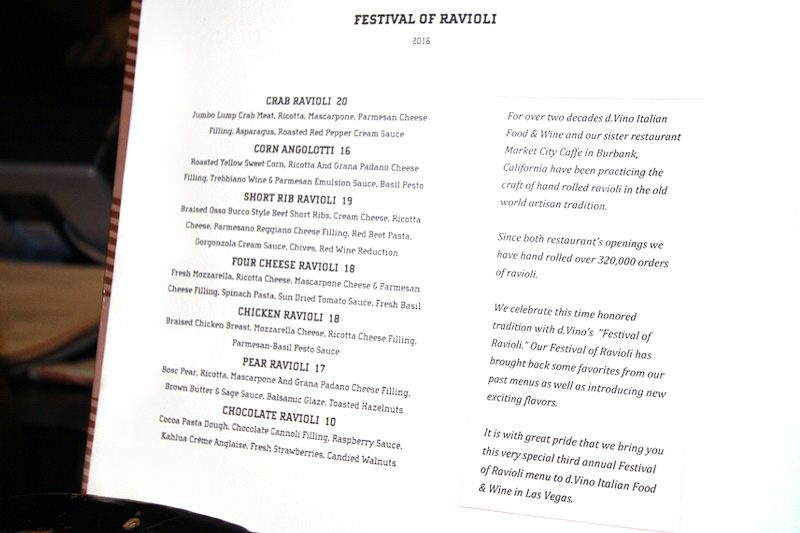 One of the more peculiar dishes is the pear ravioli, which sounded dangerously healthy. It's not something we'd typically order, but the chef made us try it and it turned out to be fantastic. Yes, we even a pear-based ravioli. Miracles never cease.
The pear ravioli has Bosc pears, ricotta, mascarpone and Grana Padano cheese filling. The sauce is brown and sage sauce, with a balsamic glaze. There are also toasted hazelnuts involved, and despite we couldn't pick a hazelnut out of a line-up, they helped make the dish memorable.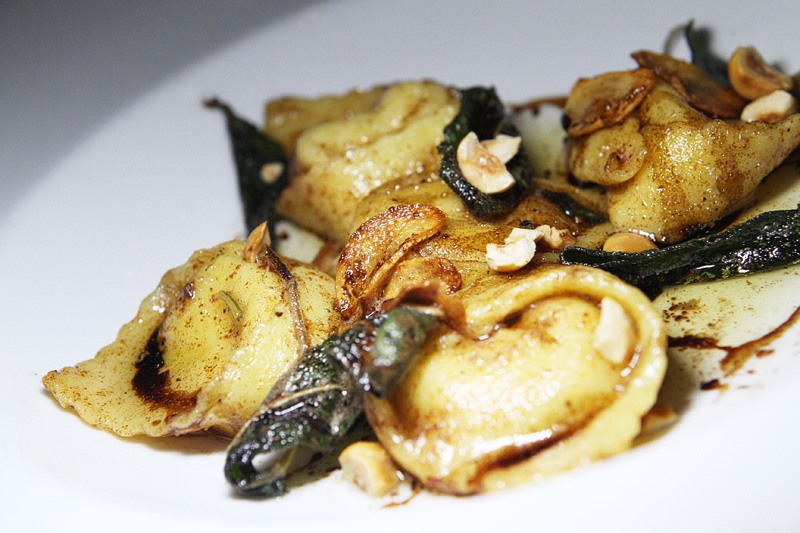 Another offering sure to spark conversation is the chocolate ravioli. The idea of a dessert ravioli is confronting to a die-hard ravioli traditionalist, but we gave it a try, anyway.
The chocolate ravioli has cocoa pasta dough, chocolate cannoli filling, raspberry sauce, Kahlua creme anglaise, fresh strawberries and candied walnuts. It's served warm, not hot. We honestly didn't know what to make of it, but foodies are likely to swoon.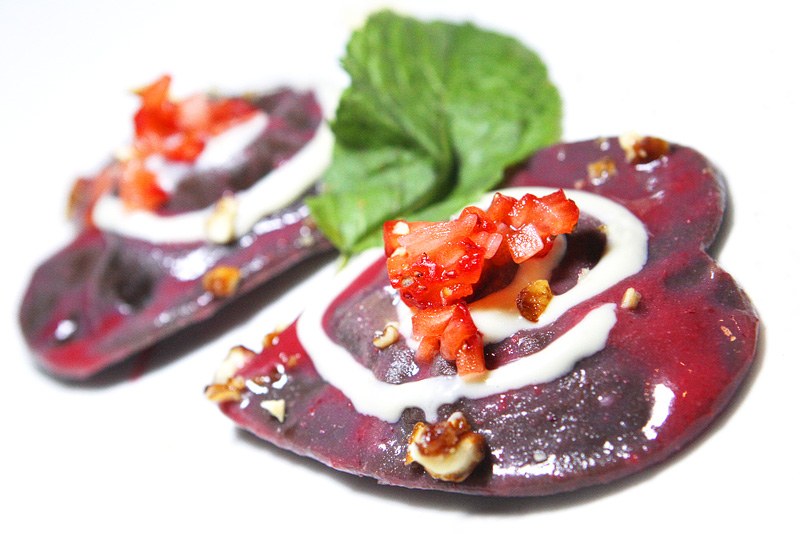 Rounding out the Ravioli Festival are a crab ravioli and corn agnolotti, whatever that might actually be.
D.Vino is right off the casino floor at Monte Carlo, which is in the process of becoming Park MGM. Just look for the distinctive pizza oven (one cannot live by ravioli alone) and a bar with a Vespa on it.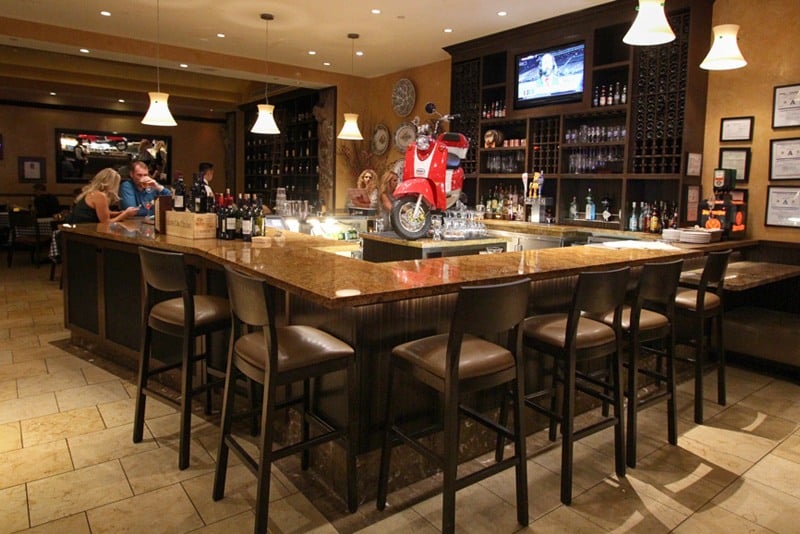 Here's the aforementioned pizza oven. The pizzas at D.Vino (which we're definitely trying next time) are all wood-fired.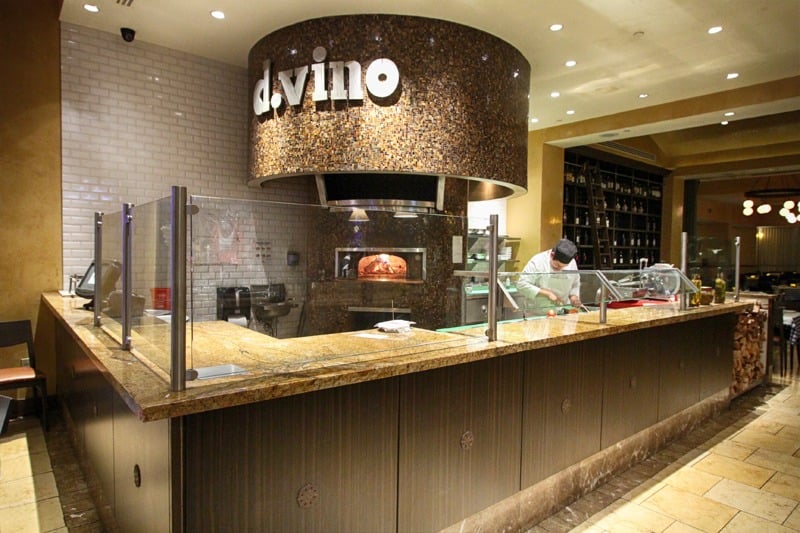 Thanks to D.Vino for hosting our sampling of the dishes in the Festival of Ravioli. The special promotion runs through mid-November, so check it out and let us know what you think.