Las Vegas Ownership Group Officially Applies for NHL Expansion Team
A group of rich guys is another step closer to bringing an NHL team to Las Vegas.
The ownership group submitted their application with a fee of $10 million, $2 million of it non-refundable. The fee is to ensure applicants are serious about wanting a pro hockey team.
The Las Vegas contingent was one of two entities applying for an expansion team, the other was Quebec City, which we assume would on a map had we the time to look such things up.
Here's a look at a potential uniform for the new team, likely to be called the Black Knights, or perhaps just The Knights.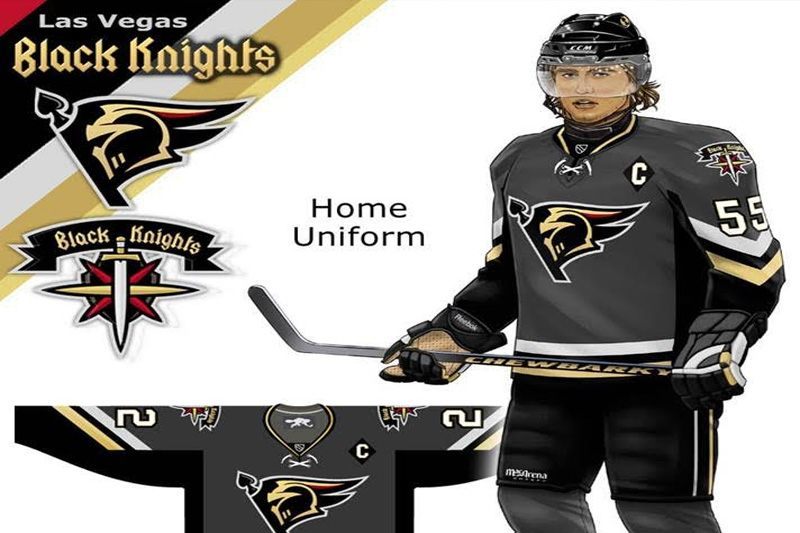 The Las Vegas owners, collectively called Las Vegas Hockey Vision, includes Bill Foley, a super rich guy, and the Maloof family, consisting of several rich guys.
The rich guys will need their riches if an expansion team is awarded. The expansion fee is expected to be $500 million. That sounds like a lot, but we're pretty sure that's billionaire Bill Foley's average cocktail waitress tip.
If the NHL expansion plan succeeds, it's expected the Black Knights (the name isn't set in stone) would take up residence in the new MGM-AEG arena being built on The Strip behind New York-New York. The arena will hold about 18,000 people during hockey games.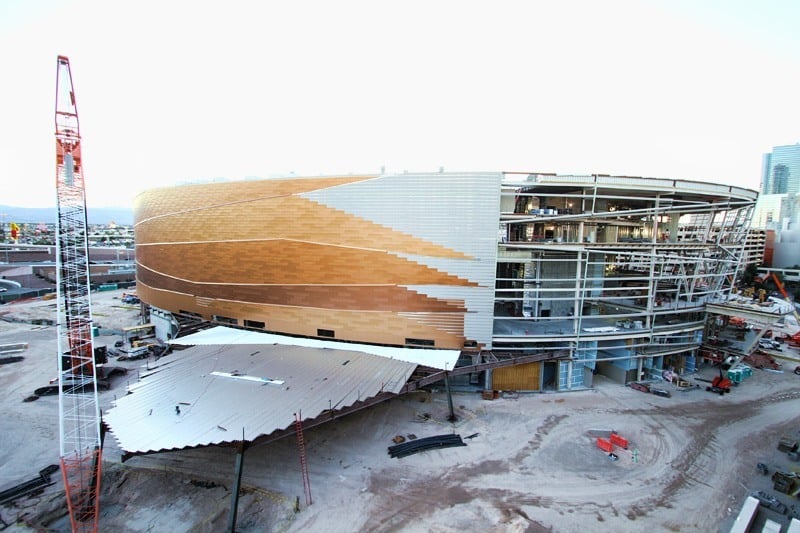 Las Vegas seems primed for a professional sports team. During an NHL ticket drive in Las Vegas, Las Vegas Hockey Vision got about 13,000 commitments for sports fans to purchase season tickets if Sin City gets its team.
News of the official expansion team application has whipped many Vegas sports fans into a frenzy.
This blog doesn't know anything about hockey, so we're sort of neutral about the possibility of an NHL team in Vegas. Unless there are cheerleaders. In which case, go rich guys!