MGM Resorts to Replace Bartenders With Machines (No, Really)
Can we write a sensational headline, or what?
Thing is, we're not kidding.
Several sources inside MGM Resorts have confirmed the company will soon roll out automated cocktail dispensing machines in its service bars (also called "well bars") in Las Vegas and across the country.
That's right. All those stories you've heard about humans being replaced with robots is sort of coming true, and its happening by the end of August 2019, according to our sources.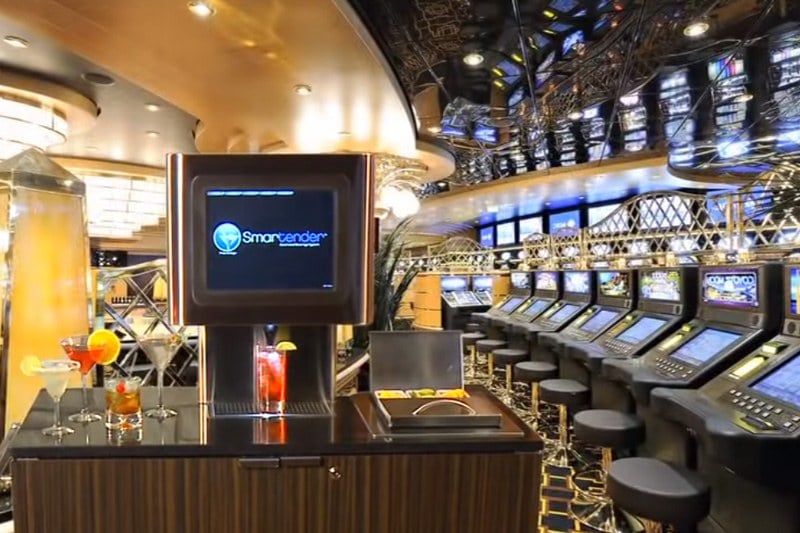 MGM Resorts has quietly been testing automated cocktail machines at casinos in other markets (specifically, MGM Springfield in Massachusetts and MGM National Harbor in Maryland). Now, MGM Resorts is bringing those automated bartenders to Las Vegas.
As you may have heard, MGM Resorts is in the first phase of a massive cost-cutting initiative, MGM 2020. The goal is to save $300 million, with $100 million of that coming from savings on labor costs.
MGM 2020 is a "company-wide, business-optimization initiative aimed to leverage a more centralized organization to maximize profitability and, through key investments in technology, lay the groundwork for the company's digital transformation to drive revenue growth."
There's nothing sexier than leveraging, if you ask us.
Dozens of top level MGM Resorts executives are expected to take "voluntary resignation" packages, saving the company millions.
Also in the crosshairs are jobs that can be done through automation and technology.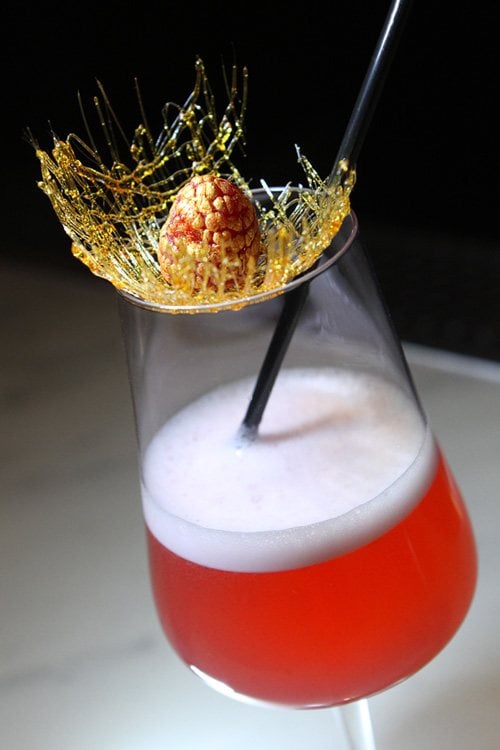 While everyone involved with the roll-out of drink dispensing machines have been sworn to secrecy (suck it, NDAs), we've heard from several employees they're bracing for what could be the first wave of machines replacing jobs traditionally done by humans.
It's no wonder Las Vegas unions dug their heels in during the recent contract negotiations. One of the sticking points: Automation.
It's clear the union knew changes were coming and did their best to ensure employees losing their jobs would at least be treated fairly. Union leaders and members have said publicly they are "legitimately worried" about touchscreen beverage ordering systems.
It turns out they had good reason to be worried.
While we haven't been able to confirm who's making the beverage system coming to MGM Resorts casinos in Las Vegas (a reliable source says it's Smart Bar USA), we found one that illustrates what these machines can do, from a company called Smartender.
Take a look.
Brilliant, really.
Is it wrong we sort of want one for our house?
Basically, a server will put ice in a glass, hit a button, add a garnish and deliver the drink, all without the involvement of a bartender.
Here's the Easybar teminal.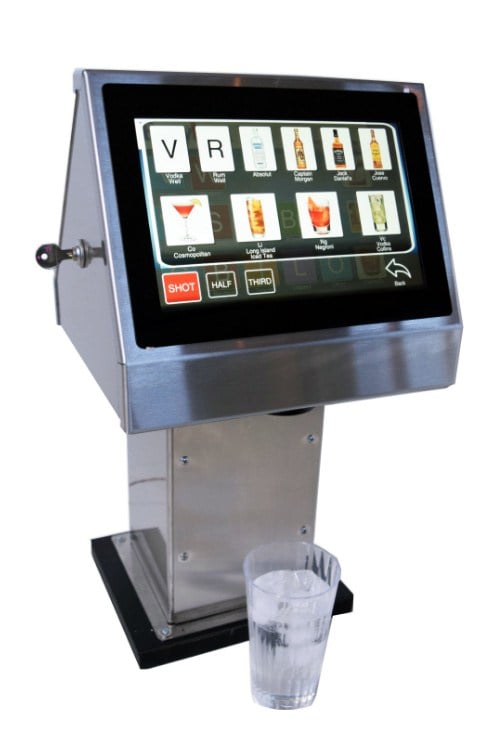 Here are some of the selling points of the Easybar self-service cocktail station.

To be fair, given all the benefits to a business, it would be hard to fault MGM Resorts for making this move.
Among the benefits of these machines: They reduce "overpours" and waste, they're accurate within 1/20th of an ounce, drinks are recorded in a database and there's "total accountability" because a company knows precisely who served what and how often.
Also, the company will assert, these machines provide guests a consistent experience across all venues. (At least that's what they said when we caught them reducing their standard pour size back in 2016.)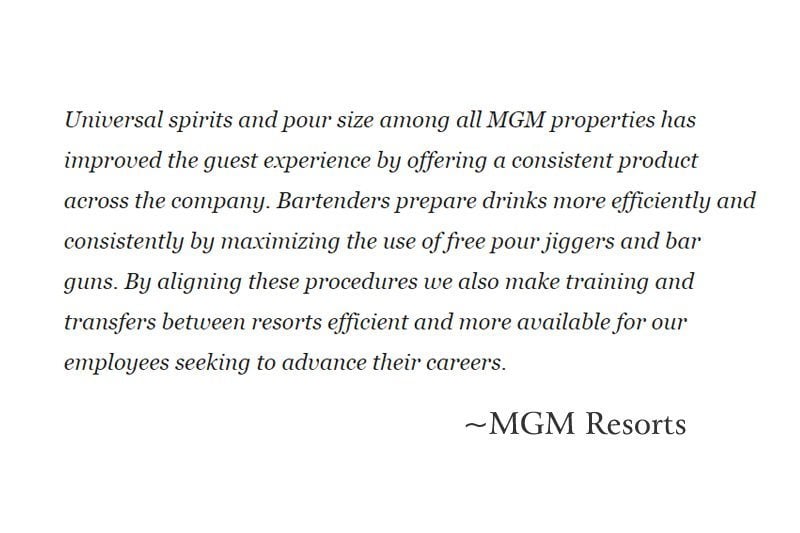 So, how much should we freak out?
Unless we're a service bartender, probably not much. (Actually, the way seniority works, service bartenders are pretty far up the food chain, bartenderwise. So, as they get displaced, they'll bump others from their positions, and so on, down the line.)
These machines aren't likely to replace your favorite casino bartender, though. These machines will be used in service bars, bars behind the scenes churning out thousands of drinks for players on the casino floor.
We should mention there are service bars in restaurants, too, and our sources say those bartenders will be phased out as well.
If you tend to freak out about technology in general, well, that autonomous ship has already sailed.
Any number of casino and hotel jobs have already been affected by technology. Gone are the days when casino employees lugged around massive bags of coins, thanks to TITO (ticket in, ticket out) technology.
Recently, hotels have made hotel check-in available through smartphones and kiosks, slashing the number of front desk agents. (Example: Staffing at the front desk of Park MGM has gone from about 15 agents to three following the implementation of check-in kiosks.)
In Vegas, robot room service is a thing. Robots have also taken some concierge jobs.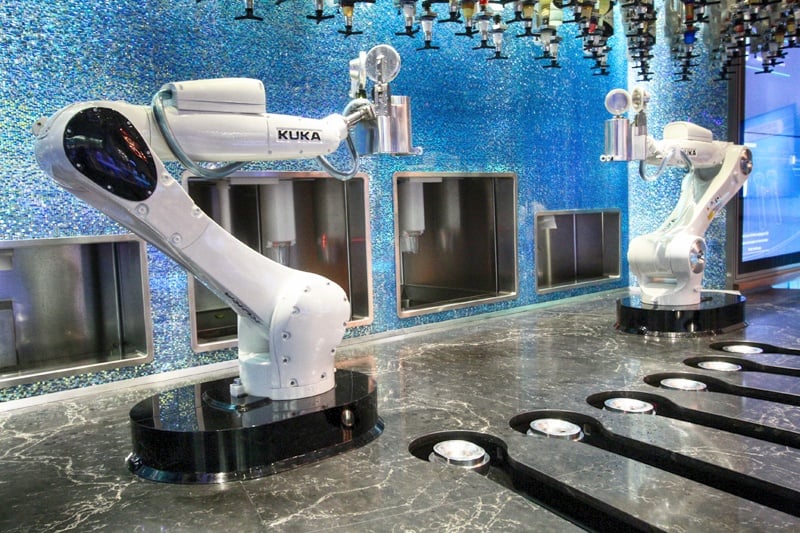 We hear, as part of MGM 2020, restaurant cashiers are likely to be a thing of the past at MGM Resorts casinos, too.
Some in the business estimate thousands of MGM Resorts employees will ultimately be affected by the MGM 2020 initiative.
Leveraging and optimizing come at a cost, of course.
You can bet MGM Resorts is looking at what's happening at Caesars Entertainment and is highly motivated to avoid a similar scenario. (It's looking more and more like Caesars Entertainment will be sold, or broken up and sold off in pieces.)
If you're bored, watch us drop this scoop on KLAS, Channel 8 in Las Vegas.
There's much more to come.
Update (3/6/19): Our story has been confirmed.