Cadillac Mexican Cantina & Tequila Bar Opens at Golden Nugget Las Vegas
There's a lively new spot to check out at Golden Nugget in downtown Las Vegas, Cadillac Mexican Cantina & Tequila Bar.
Cadillac Mexican Cantina sits in the space formerly occupied by the hotel's Carson Street Cafe, and while it would take a pretty incredible establishment to replace a cafe that holds such fond memories, Cadillac Mexican Cafe is starting off on the right foot. Specifically, there's tequila, and lots of it.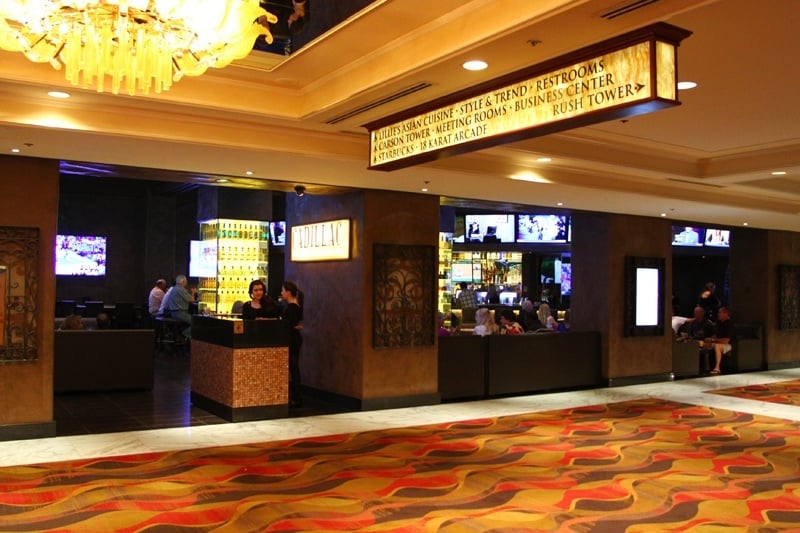 While we're on the subject, a new Claim Jumper restaurant occupies another part of the former Carson Street Cafe space (in the hotel's Carson Tower), but it hasn't opened yet. It's a union thing, apparently.
Both of the new establishments are owned by Landry's, Inc., the company that owns the Golden Nugget.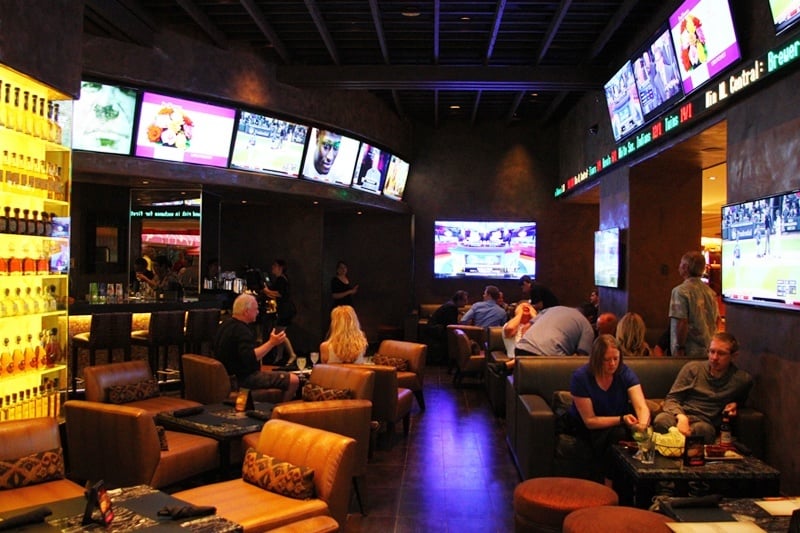 But let's get to the hooch and food, already. First things first. Cadillac Mexican Cantina & Tequila Bar has more than 70 varieties of tequila. As if we need to write anything more to get you there. Adios, liver!
You can check out the full tequila menu here.
Our first foray into Cadillac's signature cocktail selection was the Barrel-Aged Hibiscus Margarita ($13, pictured below). It's described this way, "Aged for 20 days in a five liter American charred oak barrel, we have combined Cruz Silver tequila with Tres Agave Nectar, Fee Brothers Aztec Chocolate bitters and Fruitlab Organic Hibiscus liqueur to create a lush, silky-textured fruit bomb with layers of chocolate, framed with smoky oak." We don't have a clue what most of that means, but that did not deter from having it, of course.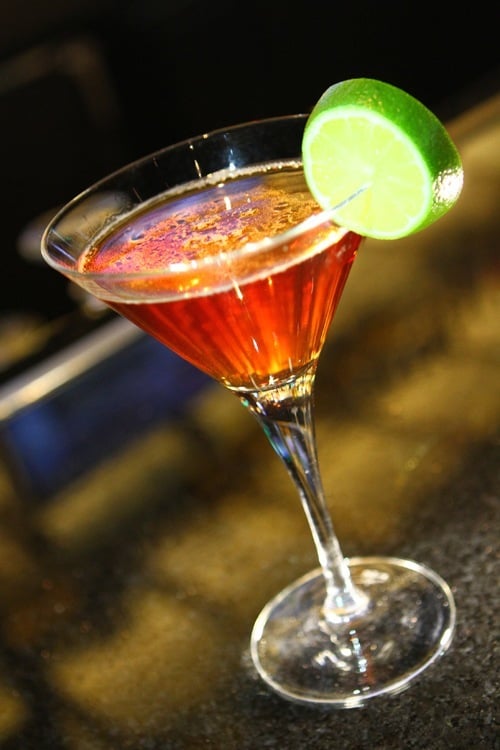 The food menu hits all the right notes, with accessible, reasonably-priced offerings like salads, enchiladas, burgers, tacos and carnitas and tapas (Spanish for "Where's the rest of it?").
We're currently having a love affair with Mexican street corn, so we were giddy to see it on the menu ($4.99). It's as good as any downtown, including the corn served at La Comida, Nacho Daddy and Pinches Tacos (in the Downtown Container Park). Which part of "We love Mexican street corn" wasn't clear earlier in this paragraph?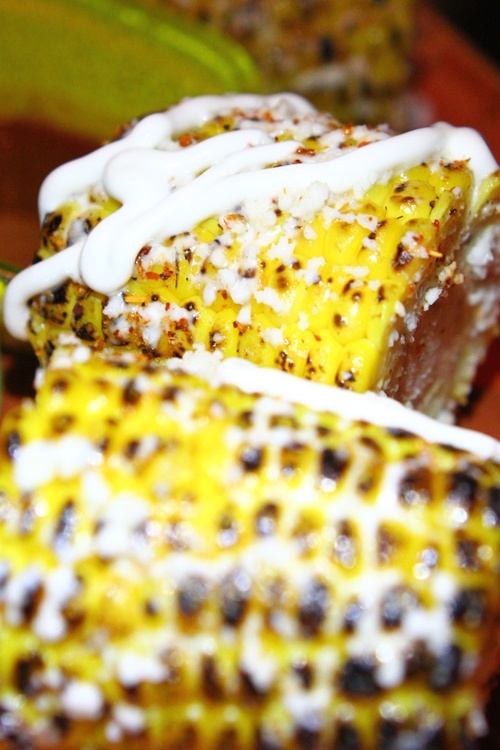 Everything we saw and tasted was exceedingly fresh, and we were pretty much full after our two tapas. The other dish was an order of chicken taquitos ($7.99).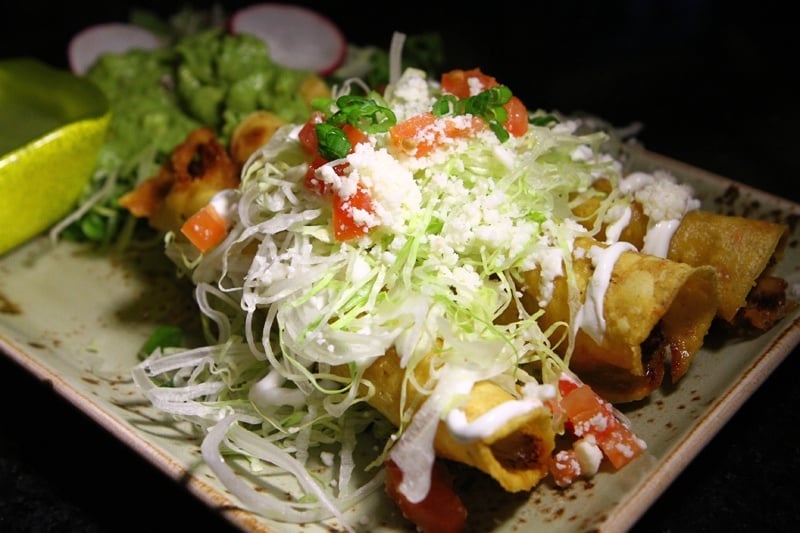 We can't really speak to the authenticity of these dishes. We are neither Mexican nor a food expert. We are a Las Vegas blog, which means we pretty much order food to give the appearance we are not an alcoholic.
One dish we can attest got raves from our fellow customers was the Blackened Mahi Mahi Tacos. So, try that and let us know what you think. Here's a closer look at the menu, and here's the part that didn't fit in that first photo.
Cadillac Mexican Cantina & Tequila Bar is adorned with numerous flat-screen TVs, of course. It's the law in Las Vegas at the moment.
Seating is comfy, with a number of couches, in case you'd like to settle in for an evening of tequila-tasting. Well-suited to that scenario are several tequila flights, the El Presidente ($40), Players Choice ($35) and Tres Hombres ($34).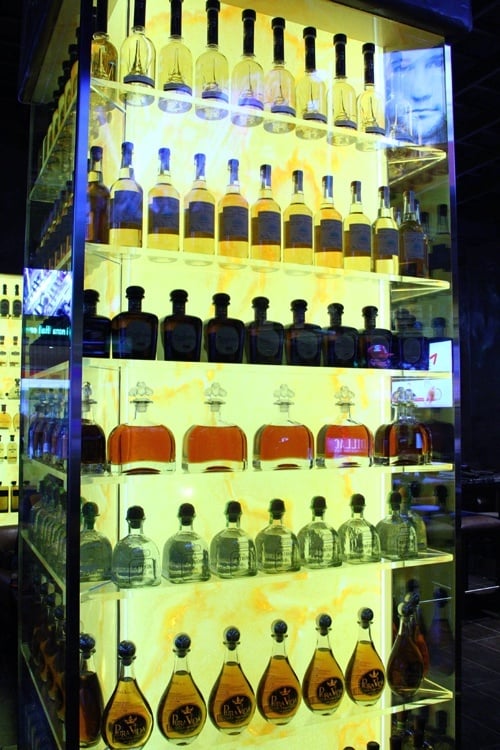 Just around the corner from the main restaurant is a small to-go counter, for pre-order and pick-up service.
Cadillac Mexican Cantina & Tequila Bar is open each day, 11:00 a.m. to 2:00 a.m. Learn more at the official site.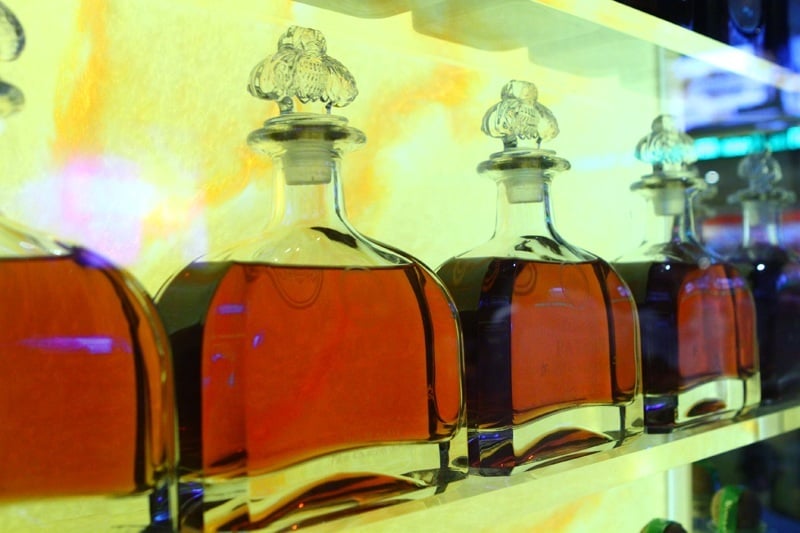 Enjoy a few more photos from this new restaurant-bar offering at the Golden Nugget, and we'll see you at Cadillac Mexican Cantina & Tequila Bar. The first 8-10 rounds of street corn are on you.
Cadillac Mexican Cantina & Tequila Bar at Golden Nugget